When we travel, we collect more than just souvenirs and trinkets; we also carry with us stories and memories of places we saw and people we met during our trips.
Just because we can't travel now doesn't mean we can't experience new destinations and personalities.This spring, GoUSA TV brings extraordinary travel stories to your home with its brilliant lineup of new programs.
The travel entertainment platform can be downloaded for free and is easily accessible for those who want to explore America through unique and engaging stories.
Here's a brief look at what's currently streaming at GoUSA:
Atlas Obscura
The selection of videos from Atlas Obscura takes you to USA's most unusual places — from the World's Largest Egg in Chicago to diving into a grits-filled pool at the World Grits Festival in St. George, South Carolina!
The series will feature 15 unique destinations across America, including Oahu's majestic Koko Crater, the surfing culture of Alaska's Bore Tide, and a ghost town in Virginia City, Nevada.
California Pop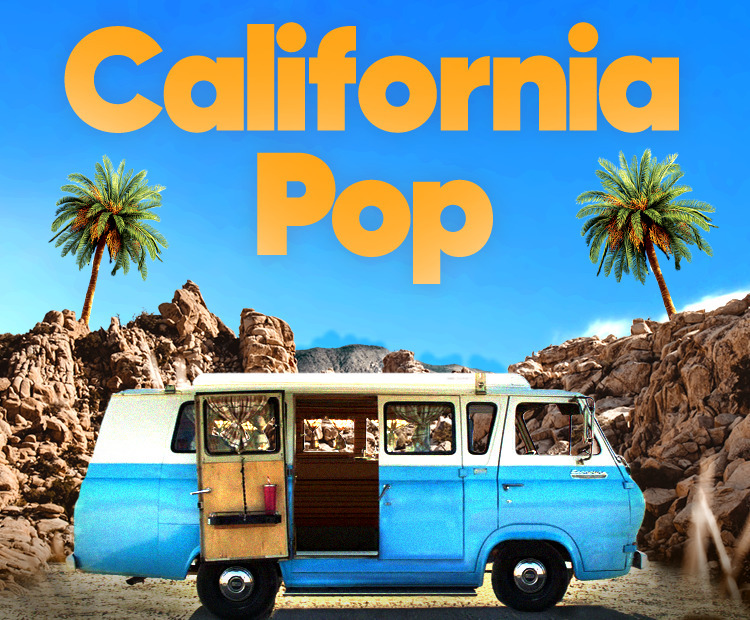 Follow two best friends as they explore Gold Country, the Central Valley and the California coastline! Viewers experience the state's lesser known pop culture landmarks and enhance their understanding of all the opportunities California holds within it.
In partnership with Visit California and produced by Saville Productions, the show promises arresting visuals and compelling storytelling. Click here to view the trailer.
Lucky in Love
What happens when three international couples go on a game of chance across America? This three-part series sees people embarking on adventures and exploring places beyond their comfort zones. The toss of a coin determines which partner will select the day's activities.
Follow their  journeys through Fort Worth, Texas; Washington, D.C.; and New Orleans, Louisiana.
Trails and Trailblazers
Derived from Brand USA's third giant-screen film (Into America's Wild), the show follows an adventurous young pilot as she discovers new and unexpected places across the USA — from Alaska's landscapes and Oregon's scenic Columbia River Gorge to riding a bison on Antelope Island in Utah.
Viewers will also get a chance to meet Jennifer Pharr Davis, who set the record for completing the fastest Appalachian Trail hike by a woman. Click here to view the trailer.
No Reservations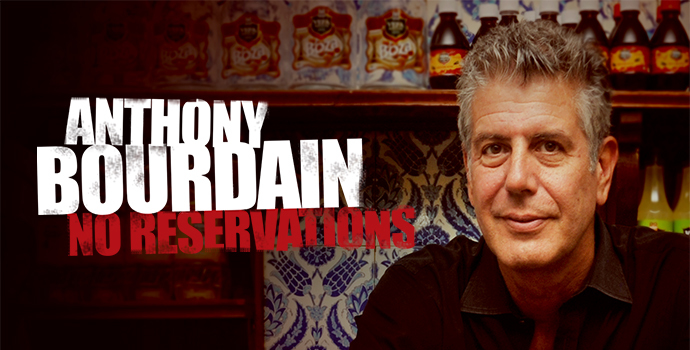 Bourdain includes familiar culinary hot spots and hidden gems in his global quest for the ultimate dining experience.
The late, great celebrity chef had a knack for weaving philosophical musings with curious dining experiences. Viewers will be treated to fascinating people and food, with the backdrops of snow-capped mountains and winding rivers of Montana, New Orleans post-hurricane Katrina, the formidable New York City, and more.
GoUSA TV is available for streaming on YouTube, Roku, Amazon Fire, and Apple TV, or via the Apple iOS store and Google Play on smartphone devices.
About GoUSA TV
GoUSA brings the world authentic, compelling, and entertaining travel stories from across the USA. It includes diverse perspectives of real people that explore all the possibilities the USA has to offer.
GoUSA TV is powered by Brand USA and is available for download on your iOS or Android phone or on Roku, Apple TV, Amazon Fire and YouTube.
About Brand USA
Brand USA, the destination marketing organization for the United States, was established by the Travel Promotion Act as the nation's first public-private partnership to promote the United States as a premier travel destination and to communicate U.S. travel policies and procedures to worldwide travelers.
For industry or partner information about Brand USA, visit TheBrandUSA.com.