This article is reviewed regularly by Wego's editorial team to ensure that the content is up to date & accurate.
Updated October 2023
Dubai is on the verge of a thrilling sports event as it eagerly anticipates the arrival of the fifth edition of the Gov Games in 2024. This exhilarating team-building challenge, deeply rooted in the values of unity and cooperation, promises to unlock fresh opportunities for youth sports in the region.
In this article, Wego will delve into the upcoming Gov Games 2024 and explore the avenues it presents for the youth, fostering a sense of camaraderie, teamwork, and personal growth.
Gov Games 2024 explained
Initiated in 2018 by His Highness Sheikh Hamdan bin Mohammed bin Rashid Al Maktoum, the Gov Games is a distinctive event that unites individuals from the UAE and beyond through a series of mental and physical challenges. The games are designed to foster teamwork and collaboration among friends, colleagues, and government sectors globally.
The Gov Games serve as a platform to test participants' mental and physical prowess. Each year, teams gather to celebrate the values of teamwork, determination, diversity, and tolerance. The games inspire participants to push their boundaries and redefine their capabilities.
As we approach 2024, Dubai is preparing for the fifth edition of the Gov Games. This event is set to attract participants from local and federal government entities, along with teams competing in the Community, Cities, and Junior categories.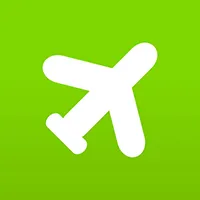 Book Cheap Flights to Dubai
Gov Games 2024 date
The fifth edition of Gov Games is all set to kick off from 29 February to 3 March 2024. Under the directive of H.H. Sheikh Hamdan bin Mohammed bin Rashid Al Maktoum, the Crown Prince of Dubai and Chairman of the Executive Council, this high-energy team-building challenge promises an exciting start to the year.
Gov Games 2024 registration
While official instructions regarding the registration process are yet to be provided, it has been confirmed that the registration window for the 5th edition of Gov Games will be accessible from 15 November 2023 to 1 February 2024.
Gov Games 2024 prize money
As for Gov Games 2024 this year, there's no official announcement yet regarding the prize money. However, in the previous edition, the respective Gov Games champions each secured a top prize of AED 500,000, while the second-place winners in each category received a prize of AED 250,000, and the third-place winners received AED 150,000.
Gov Games 2024 juniors
One of the most exciting additions to Gov Games 2024 is introducing the "Juniors" category. This new initiative aims to inspire young minds aged 10 to 13, fostering qualities such as strategic thinking, teamwork, and physical and mental strength. It's an opportunity for the youth to engage in an enriching experience that not only enhances their character but also motivates them to strive for personal improvement.
Gov Games 2024 livestream
As of now, specific details regarding the live streaming of Gov Games 2024 are not available. However, past editions were broadcasted live on YouTube. For updates on live streaming of the 2024 event, you can visit the official Gov Games website or their YouTube channel as the event date approaches. Please be aware that streaming availability may be subject to geographical restrictions.
Gov Games 2024 sponsors
Gov Games 2024 boasts an impressive lineup of sponsors, all committed to making this event a resounding success. Leading the way is the Golden Sponsor, DAMAC Properties, with a three-year partnership that reflects their dedication to community well-being and teamwork.
With high-level support from other distinguished institutions and companies, including DP World as an Official Partner, Dubai Sports Council as a Strategic Sponsor, Emirates General Petroleum Corporation (Emarat), and First Abu Dhabi Bank (FAB) as a Silver Sponsor, Gov Games 2024 is set to reach new heights.
[Total:

189

Average:

4.7

]