This page was last updated on 30 May 2022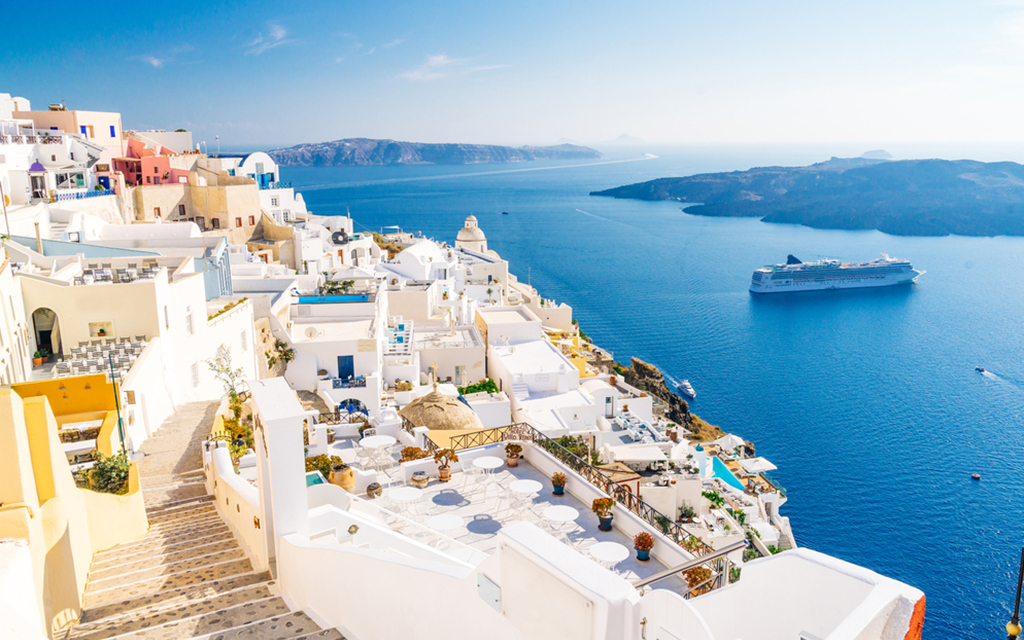 Is Greece open for visitors?
Yes, Greece is open for visitors from essentially all countries around the globe.
Is Greece open to international tourism?
Yes, Greece is very much open to international tourism. Furthermore, travellers visiting Greece are no longer required to fill out the Passenger Locator Form (PLF). 
However, those looking to obtain an EU negative (or positive) certificate are welcome to fill out a simplified PLF. Those who have opted to complete the simplified PLF will receive the PLFalong with their unique QR code via their registered email.
Source: Protocol for Arrivals in Greece – travel.gov.gr
What are Greece's vaccine requirements?
As of Sunday, 1 May 2022, and for as long as the epidemiological condition allows, all travellers arriving in Greece, regardless of their country of origin, are no longer required to display a valid certificate of vaccination or recovery from COVID-19.
The following are COVID-19 vaccines recognized by the Greek authorities.
Novavax

Moderna

Pfizer/BioNTech

Janssen (Johnson & Johnson)

Oxford/AstraZeneca
Source: Greece – COVID19 Vaccine Tracker (trackvaccines.org)
What are Greece's testing and quarantine requirements?
The Greek authorities do not currently require arriving travellers to present a negative test result from SARS-CoV-2 infection (PCR or Rapid Antigen test). However, there is still a chance that travellers may be tested upon arrival as per the authorities' discretion. 
Should travellers test positive on arrival in Greece, they (and those travelling with them) will have to self-isolate for at least 5 days at home or in quarantine hotels provided by the Greek state. 
If the traveller is asymptomatic on day 5, or have exhibited improvement (e.g. having no fever for the past 24 hours without the use of medicine), they will be allowed to end quarantine.
Additional entry requirements
The Greek authorities strongly recommend that all visitors download the Visit Greece app (GDPR compliant) for free, prior to their arrival in Greece.
Furthermore, foreign visitors must follow all measures that apply to Greek citizens. In particular, the use of face mask at all indoor areas is obligatory to everyone, except children under the age of 4 and those with respiratory problems.
Transiting in Greece
International passengers wishing to transit through airports in Greece are not required to carry negative COVID-19 tests or present a vaccination certificate. These measures are subject to change and travellers must perform their due diligence by checking the requirements at their final destination with their travel operator and relevant authorities.