This article is reviewed regularly (on a monthly basis) by Wego's editorial team to ensure that the content is up to date & accurate.
Updated 03 August 2022
Hajj is the most anticipated event for Muslims worldwide. After 2 years of hiatus, Saudi Arabia now welcomes all pilgrims from all over the world to perform Hajj including pilgrims from Qatar.
Below, we have gathered the guideline for all the Qatari pilgrims who wish to perform Hajj this year. Read further to find out.

Hajj 2022

from Qatar news – latest updates

Recently, Saudi Arabia's Ministry of Hajj and Umrah announced that they will raise the number of pilgrims this year to one million pilgrims from inside and outside the Kingdom. This number will be divided according to the quotas allotted to each country while maintaining the health controls in place.

No country will be barred from performing the Hajj. As is usual, KSA will accept all Muslims from around the world who seek to complete the rituals.
Hajj 2022

from UAE dates

This year, Hajj for Qatari pilgrims will be commenced on Thursday 7 July – Tuesday 12 July 2022, corresponding to the 10th of Dhulhijjah 1443 AH.
Hajj from Qatar requirements and rules
As of now, there are a few requirements and rules that have been announced regarding Hajj 2022. 
Age limit & testing requirements
Hajj will be available this year for those under 65 years of age, provided that they obtain the basic doses of vaccines approved in the Kingdom and they must present a negative PCR test taken no more than 72 hours prior to their arrival to the Kingdom.
Vaccination requirements
Pilgrims seeking to perform the Hajj must be fully vaccinated against COVID-19 with the complete doses of the following vaccines to be able to enter the Kingdom:
Pfizer/BioNTech. 2 doses
Oxford/AstraZeneca: 2 doses
Janssen. 2 doses
Moderna. 2 doses
Sinopharm. 2 doses
Sinovac. 2 doses
Covaxin. 2 doses
Sputnik V. 2 doses
​Nuvaxovid. 2 doses
​Covovax​​. 2 doses
Source: Approved Vaccines (moh.gov.sa)
Recently, the PHCC (Primary Health Care Corporation) announced that vaccinations for all Hajj pilgrims are free of charge in 28 PHCC health centres all around Qatar. It is recommended that all pilgrims need to take their vaccinations 10 days or more before the pilgrimage starts.
Quarantine requirements
No quarantine will be necessary for foreign pilgrims fully vaccinated with vaccines approved in Saudi Arabia. However, travellers arriving on visit visas (including pilgrims) must have medical insurance to cover any COVID-19 related treatment costs during their stay.
Permit
Worshippers are no longer required to obtain an appointment to pray at the Grand Mosque in Makkah as well as the Prophet's Mosque in Madinah. However, they will still need to obtain a Hajj permit through the online app Absher.
Health protocols
Saudi Arabia has lifted many COVID-19 restrictions in the country. Currently, wearing a mask in closed public spaces is not mandatory; however, it is still required for entry to the Grand Mosque in Makkah, Prophet's Mosque in Madinah, and places for which safety protocols have been issued by Weqaya. Face masks may also be required by some public events, public transportation and health facilities that wish to uphold their safety measures.
Proof of vaccination via the Tawakkalna app is no longer required to enter most establishments. Social distancing in mosques and other areas no longer applies.
The Haj Guide app
Recently, the Qatari Haj Mission launched a new "The Haj Guide" app with various features to assist all Qatari pilgrims during the pilgrimage.
It provides some important and useful instructions on everything about Hajj, interactive maps and important addresses of Qatari campaigns in Doha and the holy sites in the KSA, it also can be used for a self-service to print the Saudi Hajj permit from the app as well as the "Proof of Hajj" that is officially linked to the Department of Hajj and Umrah Qatar. It also enables pilgrims to send their coordinates if they wish to request assistance in case of emergency.
Furthermore, it also includes some hotlines that are connected with the officials to assist the pilgrims. To connect to the hotline, pilgrims can dial 8003040444 with a Qatari or Saudi SIM card free of charge.
How to apply for Hajj 2022 from Qatar
Note: Hajj application form submission has been closed as of 12 May 2022. 
The Department of Hajj and Umrah of the Ministry of Endowments (Awqaf) and Islamic Affairs launched a new online system for registering pilgrims, which allows offices to register each pilgrim and upload his data and the contract between the office and the pilgrim.
Qataris, GCC citizens and residents who plan to go to Hajj from Qatar are required to apply online through the Department of Hajj and Umrah website at the Ministry of Endowment and Islamic Affairs throughout the month of Sha'ban. The application can be done with these steps:
Visit the Department of Hajj and Umrah website.
Enter your personal information accurately and verify your validity to ensure the acceptance of the application.
Upon completing the registration process, the applicant will receive a message including a password to log in to the website in case of including associates, on the condition that the resident or the associate has resided in Qatar for three years or more.
Once an online application is successfully completed, the applicant receives a text message from the Department of Hajj and Umrah.
A second message will be sent if the applicant is selected for the pilgrimage.
Once all procedures are completed, pilgrims will get a third text message that specifies their identification number.
Conditions and instructions for the registration process are available on the website, along with a list of the required documentation, educational brochures on the Hajj rituals, the specifications of the services provided to pilgrims by air and land contractors, and bulletins on disease prevention, safety and risks. The website also provides pilgrims with support via online and hotline services.
Hajj 2022 from Qatar packages
The following is a list of accredited and approved tour providers in Qatar for Umrah and Hajj where you can book your Hajj packages:
Ansar for Hajj and Umrah
Location: Wadi Al Qura Street, Al Maamoura, Doha – Qatar
Tel: +974 4411 4225 | Mob: +974 7022 4045
Timings: Saturday to Thursday: 9 am – 1 pm; 4 pm – 9 pm; Friday: closed
Bin Darwish for Hajj and Umrah
Location: Adbul Rahman Bin Jasim Street, Al Wakrah – Qatar
Tel: +974 4432 9090 | Mob: +974 5555 7424
Timings: Saturday to Thursday: 9 am – 1 pm; 4 pm – 9 pm; Friday: closed
Durra Makka for Hajj and Umrah
Location: Off Ibn Nubata, Madinat Khalifa South, Doha – Qatar
Tel: +974 4492 9223 / +974 449224 | Mob: +974 5533 8217 / +974 7706 5655
Timings: Saturday to Thursday: 8:30 am – 12:30 pm 4:30 pm – 9 pm, Friday: closed
Hatim Hajj and Umrah office
Location: Apartment 16, Second Floor, Al Hail Building, Next to Al Rawnaq, Airport Commercial Street, Matar Qaadeem, Doha – Qatar
Tel: +974 4465 1749 | Mob: +974 5544 3343
Timings: Saturday to Thursday: 4:30 pm – 9:30 pm; Friday: closed
Nosok for Hajj and Umrah
Location: Wholesale Market Road, Abu Hamour Doha – Qatar
Tel: +974 4036 0770 | Mob: +974 5519 8003
Timings: Saturday to Thursday: 8 am – 12 pm; 4 pm – 9 pm; Friday: closed
Taiba for Hajj and Umrah
Location: Next to Qatar Post, Madinat Khalifa Street, Madinat Khalifa, Doha – Qatar
Tel: +974 4488 4929 | Mob: +974 6675 1996
Timings: Saturday to Thursday: 9 am – 9 pm; Friday: closed
For more information on Hajj, please contact the Department of Hajj and Umrah in Qatar via hotline 132.
You may also check our article about Hajj 2022 packages and how to obtain your Hajj permit below:
Hajj 2022 from Qatar price
Recently, it's been reported that prices for the Hajj package from Qatar would reach from 32,000 QAR and goes up to 70,000 QAR per person. Usually, the hajj packages would include airfare, accommodation, food, and transport. However, we suggest you to consult the travel agent that you chose regarding the prices and what the packages entail for more details.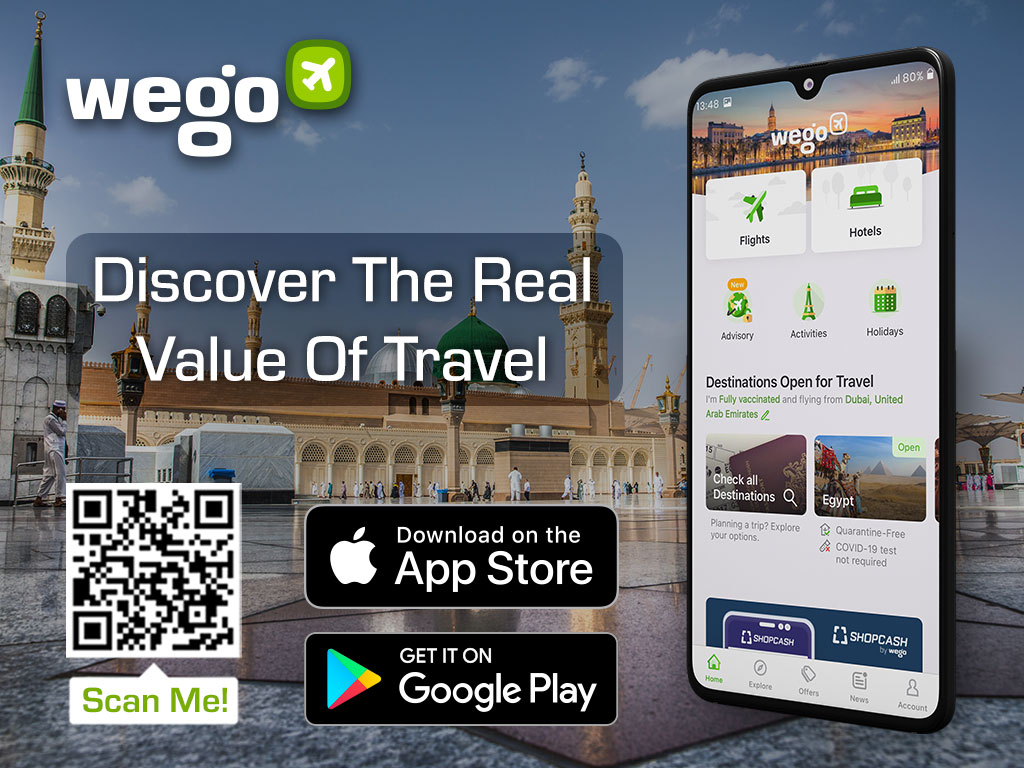 [Total:

250

Average:

4.6

]