This article is reviewed regularly by Wego's editorial team to ensure that the content is up to date & accurate.
Updated November 2022
As football fans all over the globe gear up for the most anticipated mega-event, the FIFA World Cup 2022, an all-around permit for fans attending the match called the Hayya Card has been announced. 
Here is all we know about the Hayya card so far, its uses and how to apply for one.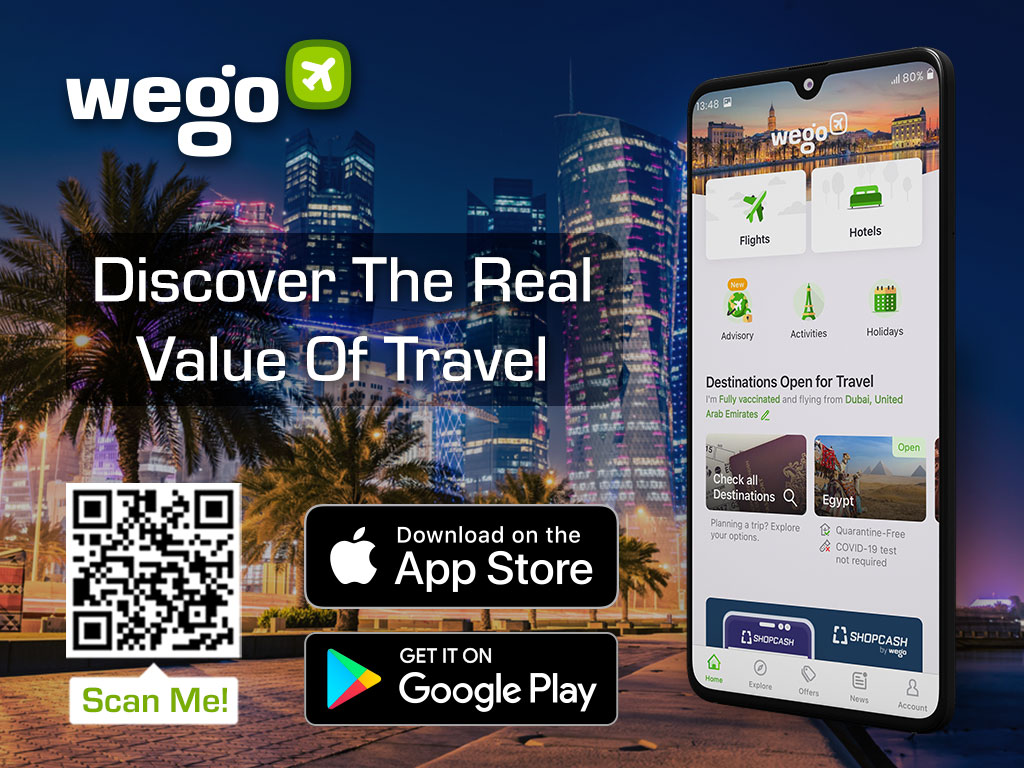 Please note: The Qatari authorities have announced the suspension of entry for visitors into the country from 1 November until 23 December 2022. Only Hayya Card holders, Qatari citizens, and Qatar residence permit holders will be allowed to enter. Qatar will not issue visas for entry for individuals entering the country. 
What is Hayya Card?
The Hayya Card is a digital card that serves as an all-around permit for attendees of the FIFA World Cup Qatar 2022. After purchasing FIFA World Cup Qatar 2022 tickets, fans should apply for a Hayya Card, which will be mandatory to attend matches. It provides a number of benefits, including free public transport for ticket holders on matchdays. Thus fans looking to secure their World Cup travel packages are required to apply and obtain the Hayya Card.
Multiple-entry visa for Hayya Card holders
With international fans basing their World Cup Journey in neighboring countries, Saudi Arabia and the UAE have recently announced new multiple-entry visit visa schemes for international fans holding the Hayya Card. Details are as follows.
Saudi Arabia multiple-entry visa
As per the announcement by the Saudi Ministry of Foreign Affairs, a new multiple-entry visit visa to Saudi Arabia is available for Hayya Card holders, free of cost.
Holders of the Hayya Card may apply for a Saudi visa allowing for a 60-day stay in the Kingdom beginning 10 days before the tournament kicks off. Furthermore, the rule does not require entry to Doha first, the Hayya Card holder can avail the ease of restrictions prior to, during and after the World Cup.
Moreover, the authorities from Saudi Arabia recently announced Muslims with World Cup Qatar Hayya cards can perform Umrah and visit Madinah with a free Saudi visa from 11 November to 18 December 2022. Additionally, Muslim Hayya Card holders can stay in the country for up to two months, until 11 January 2023.
To apply for your Saudi multi-entry visa as a Hayya Card holder, follow the steps given below:
visit the MOFA website
Choose "Services for Hayya Card holders"
Click "Apply"
Register to begin the process of applying for the visa
Pay for medical insurance
Please note that as stated by the authorities, the visa is free but medical insurance must be obtained from the visa platform.
UAE multiple-entry visa
The UAE is also issuing a multiple-entry visa for Hayya Card holders. This Hayya Card-associated visa will allow international football fans multiple entries to the UAE over a 90-day period.
According to the Federal Authority For Identity, Citizenship, Customs and Port Security (ICP), the fee for the visa has been set to AED 100 and can be extended for an additional 90 days. The new visa grants entry to the UAE starting 1 November 2022.
Please note that international fans from visa-exempt countries will not be required to apply for a new visa as the current arrangement already allows them to enter and stay in the UAE.
Fan Visa for Hayya Card holders
Qatari authorities are continuously providing newer and better ways of facilitating entry into the country. In terms of visas, fans who are looking to attend these matches now have an additional option in the form of Fan Visa.
All visitors who have entered the country prior to 1 November 2022 through any type of visit visa reserve the option of converting their visit visa into a Fan Visa if they have a Hayya Card. This latest initiative by the Ministry of Interior (MoI) is meant to facilitate visitors holding the Hayya Card looking to attend the World Cup Qatar 2022.
To take a closer look at Fan Visa Qatar; its eligibility, fees, as well as validity period, you can check out our dedicated article below:
How will the Hayya Card be used?
For the duration of the World Cup, the Hayya Card will serve as an entry visa for anyone intending to enter Qatar. In other words, entry to Qatar will not be possible for anyone without a Hayya Card. Entering stadiums will also not be possible for anyone except Hayya Card holders.
To summarize, the Hayya Card will provide holders with the following:
Entry to a stadium (with a valid match ticket)

Entry to Qatar (for international fans)

Access to public transport on match days 

Smart journey planning (via the Hayya app) 
Hayya With Me (1+3) policy
While ticketless individuals will generally be prohibited to enter Qatar for the duration of the World Cup, under the Hayya With Me (1+3) policy, fans holding a ticket for at least one football match are allowed to invite up to three non-ticketed friends or family to join them in Qatar.
The invited person may be of any age provided they have their own passport with the application fee set to AED 504 per person. Children under the age of 12 will not be charged and everyone under the age of 18 may be added as a dependent to an existing Hayya card.
How to apply for the Hayya Card?
Hayya card can be issued to both World Cup ticket holders and ticketless individuals. However, ticketless individuals can only enter after 2nd December 2022. Anyone travelling for more than 24 hours must provide proof of accommodation on the Hayya platform before travelling to Qatar.
To get your Hayya Card:
The Hayya Card will be available immediately following approval via the Hayya app.
The last date to apply for a Hayya card is December 18, and you can enter Qatar with a Hayya card till December 23. Cardholders can stay in Qatar until January 23.
Hotel booking for FIFA World Cup Qatar
Having a confirmed accommodation booking is necessary in order to complete your Hayya Card application if you are an international attendee of the event. There will be a host of options on the accommodation portal, including 2-star hotel rooms, 5-star hotel rooms, apartments, villas, luxury cruise ships, and desert camps. The cruise liners and floating hotels will be stationed at Doha Port and will have a total capacity of 4,000 cabins that will offer a spectacular view of the West Bay cityscape.
For your convenience, we have gathered all the affordable hotels in Doha and surrounding areas with the best facilities and strategic locations for the World Cup 2022 season.
You may also contact [email protected], for any inquiries regarding the accommodation options.
Fans staying outside of Qatar
Day trip fans staying in nearby countries may obtain their Hayya Card without a hotel booking. All they need to do is provide their day trip details which typically involve shuttle flight bookings through the Hayya portal or Hayya app mentioned above.
Those unable to secure accommodations in Qatar may be interested to learn more about the alternative bases for their World Cup journey in our dedicated article below.
How much does the Hayya Card cost?
While there is no additional service fee to be paid for the Hayya Card, you will need to have a valid match ticket and accommodation booking, as mentioned above, to get your Hayya Card.
In case you face any issues while registering for a Hayya card, you may contact 0097444412022 (international fans) and 8002022 (Qatar residents).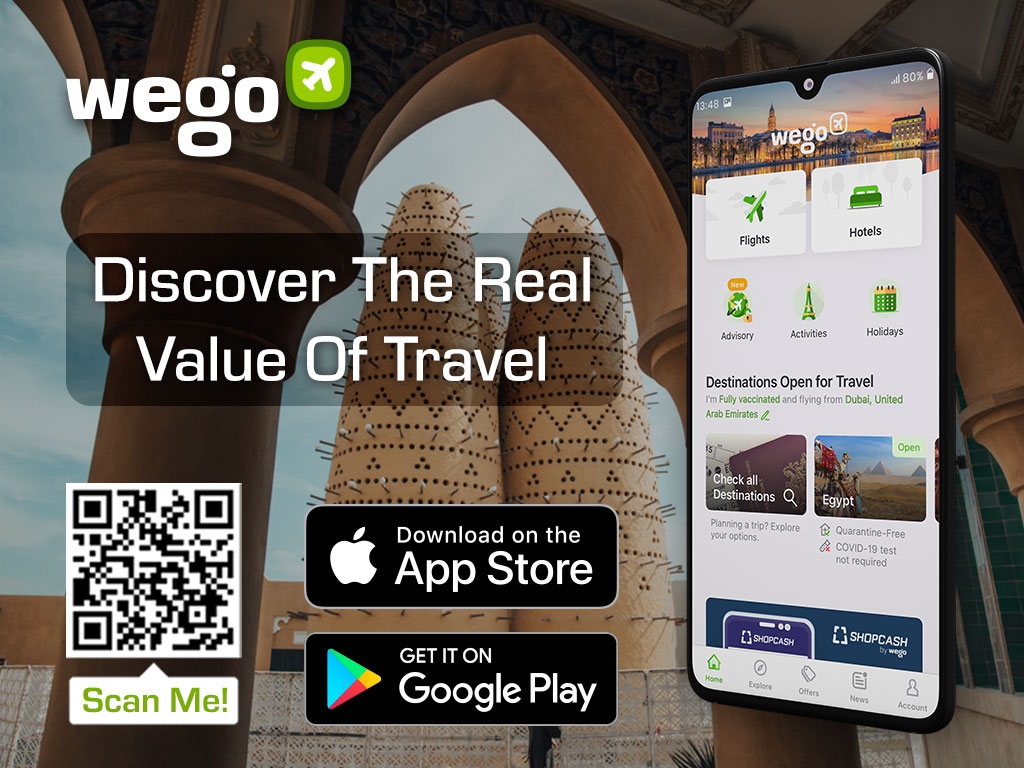 [Total:

1062

Average:

4.5

]