This article is reviewed regularly (on a monthly basis) by Wego's editorial team to ensure that the content is up to date & accurate.
Updated 18 August 2021
Unveiling sweeping measures to combat the surge in infections, France has recently released its very own vaccination passport, known as the Health Pass, which is now a prerequisite to enter several establishments across the country. 
Here is everything you need to know about the Health Pass in France; what it is, why it is important to have one, and how to get it.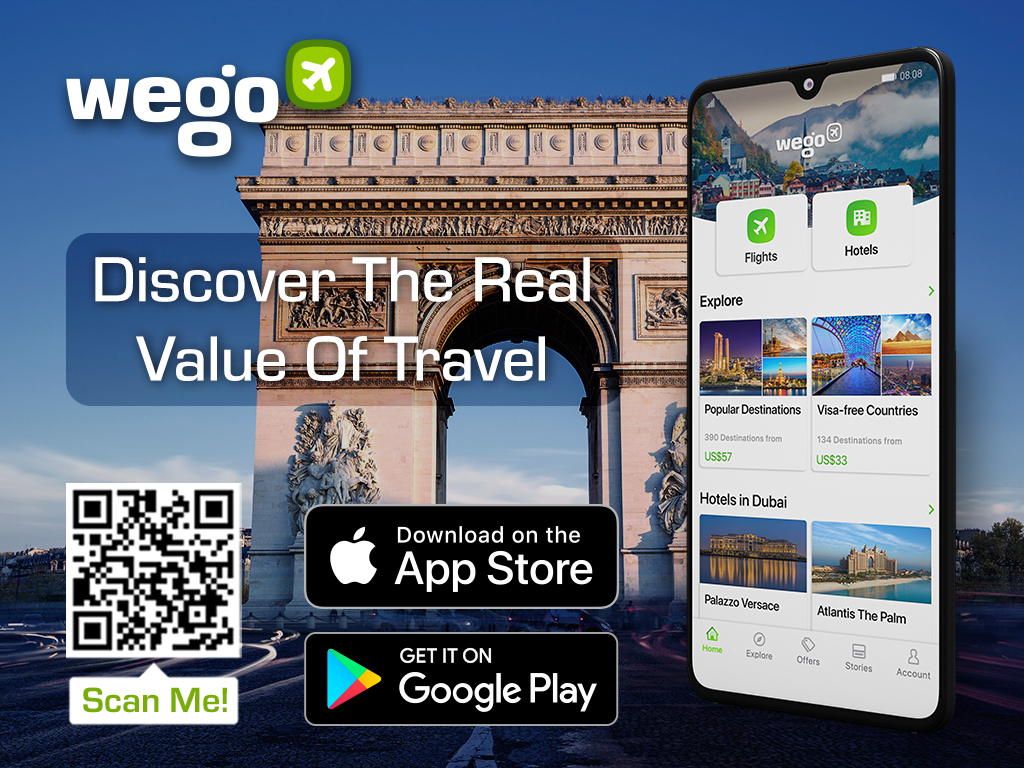 What is the Health Pass?
The Health Pass contains a user's verifiable vaccination, test or recovery credentials to show that they have been vaccinated officially. Passes can be digital (on the TousAntiCovid app) or paper (proof of vaccination or test result). The pass also includes a QR code that will be scanned on entry into the venue or event.
The French health pass is interoperable with the EU Digital COVID Certificate scheme for travel within the European Union, Iceland, Lichtenstein, Norway, San Marino, Switzerland and the Vatican.
The pass should prove one of the three following items:
That you are fully vaccinated (with an EMA-approved vaccine or similar):

Seven days after the second shot for two-shot vaccines (Pfizer, Moderna, AstraZeneca)

Four weeks after the shot for one-shot vaccines (Johnson & Johnson)

Seven days after the shot for vaccines administered to people who have already had COVID-19 (only one dose is necessary).

That you have been tested (PCR or antigen) with a negative result within the last 48 hours

That you have recovered from COVID-19, attested by a positive PCR or antigen test result, at least 15 days and no more than 6 months old.
Where is the Health Pass mandatory now?
France now requires health passes for all restaurants, cafes, bars and long-distance transport networks, and many entertainment, leisure and cultural venues. The health pass rules will apply to minors age 12 and over starting September 30. The rules are set to apply until November 15 unless renewed by a parliamentary vote.
Anyone who enters an establishment without a valid pass can be fined €135 for a first offence. Once inside these venues, however, people can take off their face masks, which remain necessary inside shops or businesses or on public transportation.
The health pass is compulsory for access to leisure and cultural venues as given below with more than 50 people:
Cinemas

Libraries

Nightclubs, discos and bars with dancing

Gaming rooms, casinos

Museums

Zoos, amusement parks, circuses

Swimming pools and sports centres

Theatres

Concerts and festivals

Indoor sports facilities

Cruise ships, ferries

Hotels, holiday resorts and full-service campsites with swimming pools, playgrounds or other entertainment facilities

Cafés and restaurants, including outdoor terraces

Fairs, trade shows and conferences

Care homes and retirement homes

Long-distance transport (airplanes, intercity trains, TGV, overnight trains, long-distance buses)

Medical establishments (with the exception of emergency rooms)
How can I get the Health Pass?
Applying for this health pass is a pretty straightforward process if you're a French citizen or a tourist visiting France from another European Union country. Visitors from non-EU countries can also avail the health pass. 
For French citizens
People can upload their vaccination or testing status to the ToutsAntiCovid app or apply for a paper version with a QR code. It's required of anyone over 18 years old, and by September 30, it will be extended to children between the ages of 12 and 17 as well.
For EU tourists
If you're travelling from the EU, you can present your digital COVID-19 certificate or any approved European health certificate that documents your vaccination or testing status. The French government confirms that if the certificate issued to you appears with a European flag, your certificate is compatible and "will be recognised during [checks] in France in the same way as French certificates."
For Non-UE tourists
If you are travelling from elsewhere, to make a request to get a QR compatible with France's health pass, you will need:
Your vaccination certificate showing that you have been fully vaccinated with a vaccine approved by the 

EMA

Your passport (that is still valid)

Your travel tickets (inbound and outbound)

A completed 

application form 
All the documents should be in the format of PDF, JPG or PNG. 
Send these documents by e-mail only to the relevant address based on your place of residence. The e-mail addresses are as follows:
As soon as the request is processed, an e-mail containing the QR code will be sent. The QR code can be printed and presented on paper or scanned into TousAntiCovid, and there is no time limit on its use.