This article is reviewed regularly by Wego's editorial team to ensure that the content is up to date & accurate. 
Updated 16 September 2021
Quarantine and isolation requirements work in tandem with Qatar's list of approved vaccines to prevent the spread of COVID-19. So far, Qatar has held back any kind of blanket ban or restrictions and have released a fresh set of guidelines for all travellers to follow.
Those serving quarantines are required to fully comply with the rules and requirements set by the health authorities.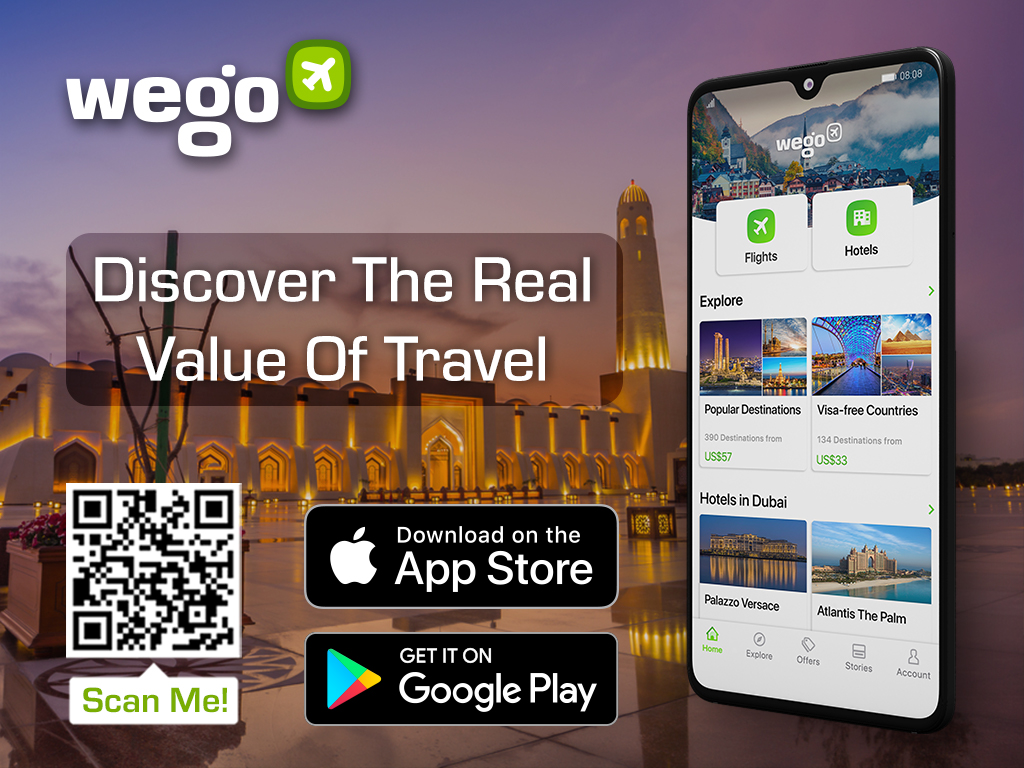 Home quarantine in Qatar
The Qatar health authorities define home quarantine as restricting movements and avoiding contact with others by isolating yourself at home for a specified period. The required period of a home quarantine may vary for each individual and could be followed by a PCR test.
Categories eligible for home quarantine
According to the Ministry of Public Health, the following categories will be exempted from the hotel quarantine requirement and allowed to home quarantine.
This applies to Qatari citizens and residents, their family members, and their travelling party who share the same national address, regardless of the country they are departing from.
People aged 65 years or above.
People who have undergone organ or bone marrow transplantation.
Patients with health conditions that require immunosuppressive therapies.
Patients with heart failure or coronary artery disease.
Patients with asthma (moderate and severe asthma).
Cancer patients, including patients who undergo treatment sessions (chemotherapy and radiation therapy).
Pregnant women.
Breastfeeding mothers who are caring for children aged from 0 to 5 years.
Patients with acute kidney failure (end-stage renal failure) or those who undergo dialysis treatment.
Patients with chronic liver disease.
Patients who have had lower limb amputations.
People with disabilities who are dependent on other people to carry out their daily activities.
Children with disabilities and their mothers.
Patients with epilepsy who receive epilepsy treatment.
Patients with diabetic foot disease.
People who have a first-degree relative who passed away within the past 10 days.
People with mental health problems who are treated with medication and whose health condition may deteriorate if they are kept in enclosed spaces.
Diabetics who suffer from neuropathy, kidney or retinal diseases or other types of diabetes complications.
International travellers eligible for home quarantine
As per the guidelines provided by the Ministry of Public Health (MoPH), countries have been assigned quarantine requirements based on the COVID-19 risk levels.
Unvaccinated travellers from green list countries will be permitted a 5-day home quarantine and a repeat PCR test in PHCC (Primary Health Care Corporation) on day 4.
Unvaccinated children aged (12 – 17) travelling with their fully vaccinated parents shall be subject to 5 days of home quarantine if they are coming from a green listed country.
Unvaccinated children aged (0 – 17) travelling with their fully vaccinated parents from yellow countries will go through 7 days of home quarantine and 10 days if they're from red list countries.
Unvaccinated children travelling with their vaccinated parents who are GCC citizens but do not have residence in Qatar a Qatari residence card (QID) shall be subject to hotel quarantine based on the country classification of the country of arrival (05 days for green list countries, 07 days for yellow list countries, and 10 days for red list countries
Home quarantine requirements
Please ensure that you abide by the official guideline of home quarantine as follows:
Ensure suitable housing conditions with the availability of your own room and linked bathroom.
Must sign an undertaking to abide by the rules of home-based quarantine.
Ensure that you are applying preventive measures at home to protect others.
Ensure that you answer calls from the public health team after being discharged to home quarantine.
Take a swab on day 6 of arrival at one of the PHCC Healthcare Centers.
Must agree to receive a visit from the public health team every 2-3 days and inform them if any symptoms have developed (fever, cough, body aches, change in taste or smell).
You must not leave your house; in the event of a medical emergency, call 999.
You must download the Ehteraz app.
You should not receive visitors while under home quarantine.
For more details on how to safely home quarantine visit the Ministry of Public Health
Quarantine exemptions
The Qatari authorities have outlined certain categories that are exempt from the quarantine requirements as follows:
Fully vaccinated travellers. The validity of the vaccine to grant quarantine exemptions is 12 months, starting 14 days after the second dose. The vaccines should be approved by Qatar (Pfizer, Moderna, Oxford-Astrazeneca/Covishield, Vaxzevria, Janssen).
Citizens and residents of Qatar who have recovered from a previous infection within the last 12 months are exempt if they were asymptomatic and their PCR test result was negative.
Unvaccinated children (ages: 0 – 11) travelling with their fully vaccinated parents will be exempted from the quarantine only if they come from green listed countries.