This article is reviewed regularly by Wego's editorial team to ensure that the content is up to date & accurate. 
Updated 15 September 2021
The UAE government requires confirmed cases of COVID-19 to undergo a period of either home or institutional quarantine depending on the severity of their symptoms, while those who may have come into contact with a confirmed case are advised to serve hotel or home quarantine.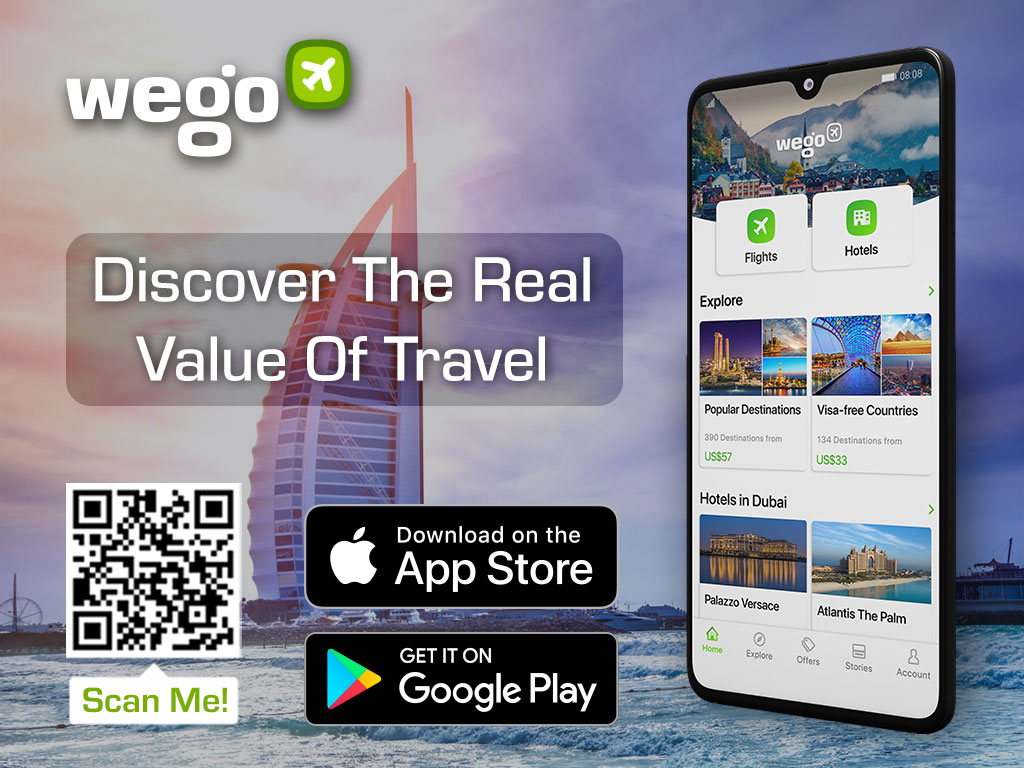 Those serving quarantines are required to fully comply with the rules and requirements set by the health authorities. Note that violating home quarantine will expose you to legal liabilities.
Here's everything you need to know about home quarantine UAE.
Home quarantine in the UAE
The UAE health authorities define home quarantine as restricting movements and avoiding contact with others by isolating yourself at home or a hotel for a specified period of time.
As per the latest regulations, the required period of a home quarantine is 10 days following a positive test result.
Those eligible for home quarantine
Travellers wishing to enter the UAE must present a negative RT-PCR test result taken 48 – 96 hours prior to departure depending on your destination emirate. All travellers will be tested again upon arrival and a positive result means that they must serve home quarantine for as many days as prescribed by the emirate of your residence. 
Additionally, home quarantine is also allowed for confirmed COVID-19 cases who are asymptomatic or exhibiting only mild symptoms of the infection providing they are able to fulfil the home isolation criteria.
Those suspected to have come into contact with a confirmed case of COVID-19 but do not develop symptoms are also eligible. All individuals undergoing quarantine must also download the Al Hosn app.
Residence requirements for home quarantine
For Dubai, the requirements are as follows:
The patient's health is stable

The patient's place of residence includes a separate room with a private bathroom

The patient has access to an effective means of communication, such as an active phone number and internet connection

The patient's household members are willing and able to adhere to the guidelines and precautions of home isolation. Additionally, none of the patient's household members is classified as a high-risk category

A basic first-aid kit that includes a thermometer is available
For Abu Dhabi, the above requirements are also applicable but with some additions as follows:
access to educational materials on home quarantine

access to basic services; water, electricity, garbage disposal, air conditioning, ventilation and entertainment

access to medicines for the treatment of chronic diseases

access to basic supplies like food, clothing, laundry services and hygiene supplies

access to communication devices and networks for monitoring by health workers, reporting symptoms and accessing services and family support
People undergoing quarantine in Abu Dhabi will be assigned an electronic bracelet along with other applications necessary to properly track compliance. 
Violation of home quarantine rule is viable to a fine of AED 50,000.
PCR testing during home quarantine
Dubai does not require those undergoing home quarantine to take PCR tests, nor are they required to test negative to end their home isolation.
The main requirement of ending home quarantine is completing the 10-day isolation with improved symptoms and no observable fever for at least three days without the aid of fever-reducing medications. 
Abu Dhabi, on the other hand, requires its residents to comply with an established testing regimen during home quarantine which is dependant on their vaccination status: 
Those who are vaccinated against COVID-19 must quarantine for seven days and take a PCR test on day six. Should the PCR test result is negative, the tracking bracelet may be removed signifying the end of home quarantine on the seventh day

Those who are not vaccinated against COVID-19 must quarantine for ten days and take a PCR test on day nine. Should the PCR test result is negative, the tracking bracelet may be removed and the home quarantine will end on day 10
Preparing for home quarantine
Whether at home or hotel, quarantine can potentially be stressful. That's why it's imperative for you to prepare yourself accordingly if you're obliged to self-isolate. Here are some of the steps you can take to ensure a less-than-stressful home quarantine.
First of all, mentally brace yourself to face 10 to 14 days of isolation. Going into quarantine in an appropriate state of mind will significantly alleviate some pressure or stress. 

Enlist the help of your friends and family. Let them know that you may need to impose on them in procuring groceries, medicines, and other supplies.

Make sure to prepare a sufficient amount of non-perishable food items in your kitchen or pantry the likes of canned food, powdered milk, and frozen vegetables.

Commit yourself to a healthy lifestyle. You can still choose to have a healthy diet and partake in physical exercises even in quarantine. Also, don't forget to get enough rest.

Set a daily schedule so that you can still be productive and engaged.