ShopBack is a cashback reward program that allows users to earn cashback as they shop online. Join us this ShopFest where we will value-add your online purchase decisions and help you to shop the smarter way. ShopBack is currently prominent and empowering customer and online merchants across 7 countries – Singapore, Malaysia, Indonesia, Philippines, Taiwan, Thailand and Australia.
Every individual needs to experience solo travelling at least once in their lifetime. Solo travelling for pleasure has been coined as one of the best ways for self discovery and realisation. And in general, travelling will always be a great experience. You get to leave your exhausted shell behind and dive into a whole new world of mountains, waterfalls and shopping!
Most of us prefer to travel in groups or pairs, to split the costs for accommodations and you get killer shots with your friends or family as your photographers. But travelling solo can be amazing as well so read on and find out how to plan a perfect solo trip!
Great Preparation is Half The Battle Won
But when you're travelling with others, it is difficult to take some time and explore what you really want. You will have to accommodate with the group's schedule and forgo some of the sights that you've been wanting to visit.
And thus, the birth of the idea of travelling solo is born. Forged from the fires of regret and shared bathrooms, it is finally your turn to have some time alone.
The last thing you want as a solo traveller is to find out you have forgotten your essentials. Passports, phone charger, wallet etc. are all key items that may sound extremely basic, but are the most important to have. Your mindset as a solo traveller should be – better be safe than sorry. You have no backup plans from your friends and family, it is just you and what you pack!
Have a Travel Essentials Checklist
Having a checklist on hand helps to sort out your thoughts without rummaging through your luggage umpteenth times to see if you've packed everything. Just check the boxes of those that you've packed! Keep the checklist till the end so that you have a reference when you're packing for your return trip!
Save this image because, trust me, you will be needing it. Get a pouch big enough to fit all your essentials into one so you don't have to dig into your bag at the immigration customs for all the documents.
Passport
Visa Papers
Driver's License
Wallet with money in local currency, cards
Travel/Flight passes
Other docs – insurance, allergy info etc
Device Chargers
Glasses
Basic/Emergency Medication
Get a Secure Luggage/Bag
We are not talking brands or how expensive the luggage or bag is. We are talking about the importance of safety here. Get a luggage that has secure locks and can withstand shock as it will be your companion throughout the journey. A good luggage will also ensure your items are kept secure even when you aren't with it, so do invest in a reliable one. You will also want a luggage that is big enough to not only accommodate all your clothes and basic items, but any additional souvenirs that you will be buying.
Certain countries are known for pickpockets and the number one method by pickpockets is to slash the bag or straps. Getting an anti-theft bag is ideal, especially for women using handbags, as those are easy prey. For those travelling to these countries, do beware as they have the highest count of pickpocket incidents.
Barcelona, Spain
Rome, Italy
Prague, Czech Republic
Madrid, Spain
Paris, France
Florence, Italy
Buenos Aires, Argentina
Amsterdam, Netherlands
Athens, Greece
Hanoi, Vietnam
Check out our article on the Best Anti-Theft Bags of 2019 to find the most suitable one for you!
Run Through All Your Bookings
Watch out for this especially for those taking a midnight flight! It is common to have mistaken the dates while you're booking and it will be good to run through all your bookings again a week before.
Airlines and hotels typically send out reminder emails a week before you're slated to arrive so give your mailboxes a check! If you are changing accommodation within the journey or leaving to don't end up on the streets in a foreign land.
Insurance as Assurance
Getting a travel insurance is the epitome of being safe than sorry. Some people may see it as a lost expenditure but as the Hokkien slang "kiasi" goes, which means "afraid of death", it is always better to keep yourself protected.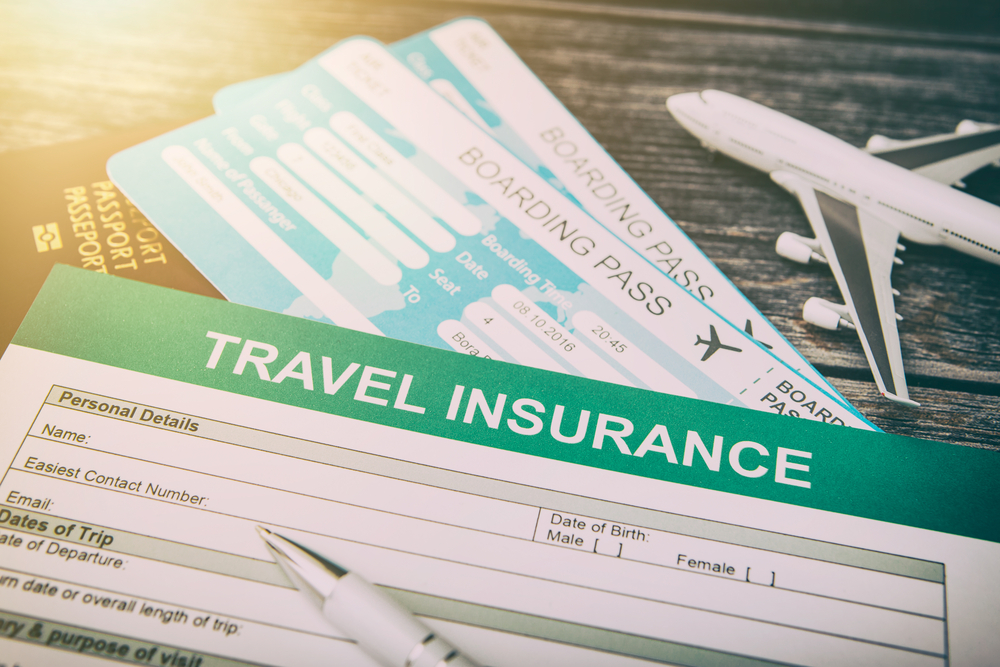 Make sure your travel insurance covers your flights, medical, and even in the occurrence of natural events!
Stay Updated On The Latest News
With the recent Amazon fire in Brazil and ongoing protests in Hong Kong, it is best that you read up on the latest news before you depart. Unprecedented natural disasters could also happen in your destination and knowing the news could potentially save you a lot of trouble and money if you are eligible for a refund.
Where to Go
As a solo traveller, your options are much less limited as you don't have to plan for everyone! However, if you are a first time solo traveller, we recommend these few countries that are considered safe for individuals.
Japan
Thailand
A bustling country, Thailand is well known amongst South East Asians as the Land of Thousand Smiles. A relatively safe country to travel to, Thailand has many caves and temples to visit. Their shopping is also world-renowned for being extremely cheap. Just be aware of pickpockets around the street markets like Chatuchak.
New Zealand
Not only is the country safe, there are so few people that most of the time you are left alone to revel in the sights and sounds of this stunning country. The country is very well adjusted to having travellers and you can find help or directions easily. If you are from Singapore or any tropical countries, New Zealand's weather will definitely cool you down and leave you in a super chill mood.
This article originally appeared on Shopback