This article is reviewed regularly by Wego's editorial team to ensure that the content is up to date & accurate. 
Updated February 2023
The Federal Authority of Identity and Citizenship is committed to facilitating citizens, returning residents, and tourists looking to visit the UAE through its ICA Smart Services program. Among others, the services offered by the ICA include essentials such as visa status checks and vaccine registration.
Through its integrated service, travelling to the UAE is a relatively straightforward affair allowing tourists and visitors to focus more on other travel arrangements like booking their hotels.
Here's all you need to know about ICA Smart Services for travellers to the UAE.

Please note: ICA Smart Services now operates as ICP Smart Services, and can be accessed via the website icp.gov.ae
ICA Smart Services latest news
The Federal Authority for Identity, Citizenship, Customs and Port Security (ICP) announced that they are no longer using the eDirham system as their payment method. Instead, they are shifting to the use of alternative payment for accepting service fees.
The discontinuation happened on Monday, 14 November 2022. It is also the culmination of the payment system migration that has been started by the Ministry of Human resources and Emiratisation (MoHRE) since September. They deactivated the eDirham system, which also aligns with the Ministry of Finance program.
Following this deactivation, the ministry encourages people to use alternative payment methods that have been approved in the UAE, which include Visa, MasterCard, Google Pay and Apple Pay services to pay the service fees.
What is the ICA Smart Services?
The ICA Smart Services provide UAE and foreign nationals a centralized portal from which they may access various services pertaining to visa inquiries, permit inquiries, payment of fees and fines and personal information updates. ICA smart services are available through their Smart Channels, and the E-services can be accessed online 24/7.
The system provides a range of services for individuals according to each category, as follows:
citizens

: Individual citizens can apply for services related to citizens (passport services, family book services, Emirates ID services) and services for the sponsored.

UAE residents

: Individuals can apply for services of the Federal Authority for Identity and Citizenship, such as visa, residency and Emirates ID services, for themselves and their sponsor.

GCC citizens

: GCC citizens can apply for services related to their sponsor in addition to the services of the Emirates ID.

GCC residents

: GCC residents can apply for services related to entry visas to the country for this category and administer the visa after its issuance.

visitors

: Visitors can apply for services related to entry visas to the country by category and manage the visa after its issuance.
You can access these services through the official website or via mobile applications, available both on iOS and Android.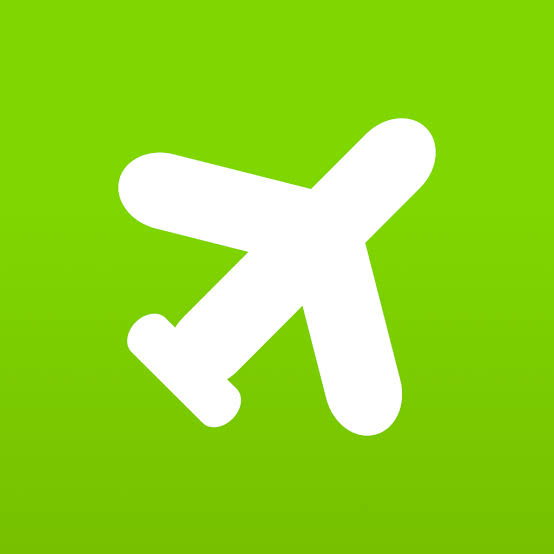 Book cheap flights to the UAE now
What are the services being offered?
ICA Smart Services allows citizens, residents, and visitors to obtain services concerning visas, passports, Emirates ID, residency, and essentially all other services related to identity and citizenship. Some of the more popular services are as follows.
ICA Smart Services visa validity check
If you hold an Abu Dhabi, Sharjah, Ajman, Umm Al Quwain, Ras Al Khaimah or Fujairah visa, you can check your visa validity through the ICA Smart Services. The steps are as follows:
go to the ICA Smart Services portal here
select "Passport Information"
select "Visa" or "Residency", depending on visa type
enter your passport number and passport expiry date
select your nationality
check the captcha checkbox and click search.
Provided the information submitted is accurate, your visa details, including the visa expiry date, will be promptly displayed.
If you hold a Dubai visa, however, you would need to visit the GDRFA-Amer portal in order to check your visa status.
ICA Smart Services UAE visa application status
In case you have applied for a visa in Abu Dhabi, Sharjah, Ajman, Ras Al Khaimah, Umm Al Quwain or Fujairah, you can now track your visa application through the ICA Smart Services website.
To track your UAE visa application status, follow the steps given below:
visit the ICP Smart Services website.
enter your request number (Application number).
click the box verifying your identity as a human.
click on 'search', and you will be able to track your visa.
ICA Smart Services visa fine enquiry
If you're required to pay fines related to overstaying, you can use ICA smart services to determine the exact amount. To do this, please follow the steps below.
access the ICA fine services portal
to search for fines using visa number, select the 'file number' module and enter your visa number along with the department number
fill in your date of birth and tick the captcha box
after clicking search, you will be able to review the amount of the overstay fine
ICA Smart Services Golden Visa nomination
All interested individuals who would like to apply for the Golden Visa may do so by applying for the visa online at the ICA smart services platform. The process is quite straightforward, with candidates required to submit the necessary documents and be willing to relocate to the UAE in accordance with their business venture. All you have to do is:
download the ICP UAE app, or log in to the website 
go to "Public services"
click "Nomination Application for Golden Service"
fill in all necessary details and application information
attach the required documents and pay the visa fee
ICA Smart Services ID card status check
To determine your ID card status or track the progress of your submitted renewal, replacement, or new Emirates ID Card application, simply visit the ICA portal and enter your Application Number (PRAN) or your Emirates ID number (for renewal/replacement applications).
You can also call the ICA on 600522222 for further assistance or enquiries.
ICA Smart Services mobile number change
To change your mobile number associated with your Emirates ID, simply go to the ICA update information portal and complete the form. Be advised that a fee will need to be paid to complete the application.
ICA Emirates ID/ Emirates ID details change & update
The UAE digital government has clarified that residents and citizens will have to notify the Federal Authority for Identity, Citizenship, Customs and Port Security (ICP) of any changes or updates regarding the data contained in their Emirates ID cards within a period of 30 days from the date of the change.
This applies to Emirates ID cards issued to nationals and expatriate residents.
According to authorities, UAE residents and citizens can apply to change or update any details for an existing and valid Emirates ID card through the ICP website or its smart application (iOS, Android) without the need to submit any documents.
The Emirates ID data, as stated by the ICP, must be updated in case of marriage or regarding any changes in the wife's last name (adopting a maiden name) for some nationalities. However, in case there is no change, the data in the ID card and the population registry must be updated.
The service fee for changing or updating the details of an existing Emirates ID card through the ICP website is AED 100 (USD 27,23).
ICA Smart Services new updates
The Federal Authority for Identity and Citizenship (ICA), Customs and Ports Security has introduced a new package of updates to improve the services provided to citizens, residents, and visitors through its smart services system. Some of these services include:
introduction of a one-time 30-day visa extension service for 90-day visit visas.

a new policy restricting renewal applications if the residence validity is more than 6 mo

nths

cancelling and amending visa information for citizens of GCC nations who are registered without an Emirates ID.

extending the visit visa of a relative or friend on a single trip or multiple trips for a period of 30, 60 and 90 days and e

xtending the pre-entry validity of visas.

printing visa and residence details in the accounts of visa holders.

addition of the reference number for identity requests, that is, the PRAN NUMBER, to the financial receipt, along with stopping the delegates' service, the facilities' fund services, and all related features and verification mechanisms.
an AED 100 smart service fee added to the smart service system in accordance with the approved conditions.
residence permit for staying outside the UAE for more than 6 months

issuing long-term visas for a family group visiting the UAE for tourism, treatment and accompanying a patient, whether for a

single trip or multiple trips, for a period of 60 days and 180 days

.

for people of determination:

exemption of people of determination (UAE citizens) from the fingerprint requirement when submitting applications for issuance, renewal and replacement of their passports.

providing an exception service from Emirates ID procedures, that is, fingerprints and ICAO, in individual accounts in the E-Channel.

stopping collecting charges or fees from people of determination.

exemption from the financial guarantee on the services of opening a sponsorship file and providing a fee recovery service for this category.

amending the data on the residency of twins with the classification of occupations related to some types of residency.

services are made available in the accounts of individuals and establishments in a way that facilitates and increases the chances of obtaining them.
ICA Smart Services arrival registration
As confirmed by flag carriers of the UAE, the GDRFA or ICA approval is no longer required for entry into the UAE. As such, both UAE residents and tourists travelling to the UAE from all over the globe may now travel to the UAE without pre-travel or registration on the Federal Authority for Identity and Citizenship, Customs and Ports Security (ICP/ICA) portal.
ICA Smart Services vaccine registration
You must prove that you're fully vaccinated and hold a negative PCR test result issued within 14 days before you enter public places in Abu Dhabi. You can do this by presenting the health app from your country of residence or the Al Hosn app.
If you'd like to use the Al Hosn app, you must register through ICA Smart Travel Services before you fly to Abu Dhabi.
Otherwise, it's not mandatory to register.
Registering your vaccine certificate or exemption can be done by accessing the ICA Smart Services link. You will then be required to indicate your current location and fill in the form truthfully.
Some documents you may need to prepare or upload later:
passport
personal image
PCR test result (optional)
COVID-19 vaccination card (optional)
Once you have completed the form and uploaded all the documents, tick off the declaration that your information is correct, the reCAPTCHA, and click "Send".
The vaccination certificate registration is optional for passengers wishing to enjoy the benefits of being fully vaccinated by vaccines approved in the UAE. While vaccination is not a requirement for entry, non-exempt unvaccinated travellers will not be able to obtain the green pass required to access public places across Abu Dhabi and Dubai.
ICA Smart Services Al Hosn app
Travellers to the UAE whose vaccination certificates were issued outside of the UAE may obtain the link to download the Al  Hosn app after completing their registration. The process is as follows:
before travelling to the UAE, visit the aforementioned arrival registration portal
complete your register arrivals form and upload your international vaccination certificate. Upon completion, you will receive an SMS that includes a link to download the Al Hosn app
upon arrival, you will receive a Unified Identification Number (UID) either at the airport or via the ICA app or website
you will then need to download and register on the Al Hosn app using the UID and your phone number used for ICA registration or when taking a PCR test in the UAE
you will receive a one-time password (OTP) required to complete your Al Hosn app registration process. The Al Hosn app allows users to check their status, vaccination information, test results and travel test requirements and use a live QR code.
ICA Smart Services QR code
ICA Smart Services will provide you with a QR code upon the successful registration of your vaccine certificate, as outlined above. Please ensure that your email address is both valid and accurate, as the QR code will be sent to the provided email.
ICA Smart Services mobile app
All services offered by the ICA are available via the UAE ICP app via both the App store (for iOS) and Google Play (for android).
ICA Smart Services customer care
If you're looking to get in touch with the ICA regarding complaints, customer care, visa issuance, types and validity, or any other issues, you're welcome to communicate with them directly at the toll-free number 600522222 or send an email to [email protected].
The ICA has also set up various customer happiness centres throughout the UAE that you can visit for a wide array of services. You can also get in touch with the ICA through their social media channels on Instagram, Facebook, and Twitter.
For Dubai visas, you may contact Amer service on the toll-free number 800 5111 if you are in the UAE. If you are outside the UAE, you can call on the toll-free number +9714-313-9999.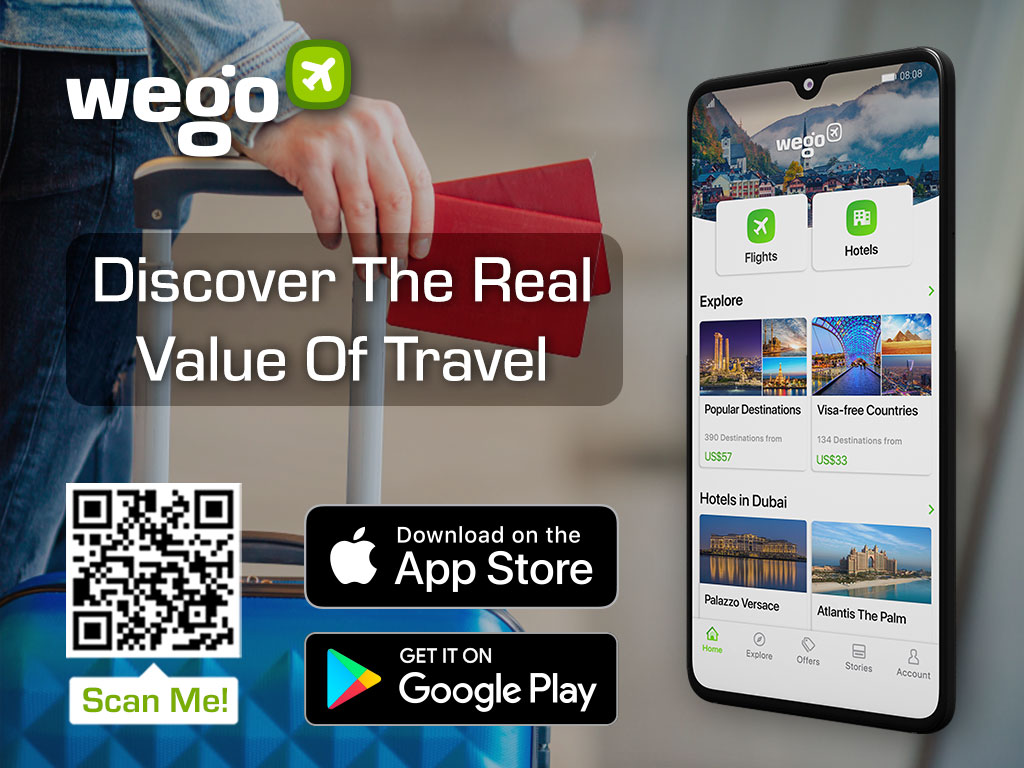 [Total:

374

Average:

4.8

]