Ingólfr Arnarson, a Norwegian Viking left his home in search of a place where he could settle. Upon sighting land, he threw two pillars out into the ocean and proclaimed that wherever the pillars found shore, he would then establish roots.
That was how Iceland had its first settlers in 874. There are other versions and archaeological evidence of early inhabitants before Ingólfr Arnarson, but his story is widely recognized and further solidify with a statue.
He did eventually found a town he named Reykjavik. Unbeknownst to many, this land is shared by hidden people – supernaturals from the beginning of time, which we know as Elves.
This is the beauty of Iceland, beyond the blue lagoon and northern lights. It is the land of fire and ice for the family with young children who believe in magic as the Icelanders believe in elves!
It is not as intimidating as one would imagine, given the precarious terrain and hours of sunlight. Remember these 5Cs and realized that Iceland is made for children.
Clothes, car seats, credit cards, cookies (snacks), carrier – five essentials to remember. Dress and pack for sudden climate changes from one attraction to the next. The journey for a road trip can be longer than your GPS estimates, so stock up on snacks for the road and always strap the children in their car seats, which are available along with car rentals.
More advanced than a lot of other countries, cards are used even at hot-dog stands. Iceland is for the adventurous, and a carrier is more nimble than a stroller for sure! Lastly, which can be the sixth C, is be diligent in checking for the age limits, because an activity like cave walking is only allowed for 4 years old and up!
Reykjavik
Reykjavík is Iceland's capital with a population of around 123,000. This colorful and vibrant town surprises with its vibrant night light, museums, restaurants, geothermal pools and an elf school! It is an excellent place to set up base camp for first-time family travelers with young ones in tow.
A way to a country's heart is through the tummy, probably a saying that I should trademark because to get to know a new place, you have to savor that which the locals eat! And, Icelanders love hot-dogs, and that is music to a child's ears!
There is also the very popular and delicious Icelandic yogurt, Skyr, along with Icelandic rye bread (rúgbrauð') which is a dark, sweet-tasting bread baked with the geothermal heat! Go on the Reykjavik food tour and find the most popular hot dog stand along with other fares.
Then there are some controversial cuisines which may require an acquired taste like horse meat, rotten shark, whale meat, even puffin.
The locals love a dip, and it is almost a daily affair to visit the pools, even in the frigid cold. Plus, what better way to work off those calories than to strip down and wash up for Laugardalslaug.
It is the country's largest and most equipped public pool: think of hot tubs, sauna, paddling pool, kiddy slides, a botanical garden, and tiny amusement park nearby.
Find cheap flights to Reykjavik!
Whale watching
The four species regularly seen on these tours are the harbor porpoises, white-beaked dolphins, minke whales, and humpback whales. Spotting these massive yet gentle giants breaching is exhilarating! The orcas (or killer whales), pilot whales and basking sharks occasionally makes an appearance too.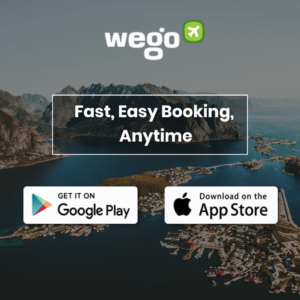 Puffin watching
The names "Oona" and "Baba" are affectionately familiar with parents. They are the charming little puffin siblings from the popular cartoon Puffin Rock. And to see these adorable birds in real life would make any kid ecstatic!
Some handy educational tips to impress upon the kids are that Puffins only nest where they are born, and they raise their chicks as a lifelong couple!
Without having to travel away from the town of Reykjavik, Akuvey and Lundy offer this birdwatching tour, or you could drive south for 3 hours to Westman Island (Vestmannaeyjar) for puffin watching coupled with volcano tour. Again check for age limit!
Hit the geothermal baths
Besides the milky silicate (and many other minerals) filled Blue Lagoon, which kids under two are not allowed and very much on the beaten track, there is no shortage of public pools to take a dip. In an arctic country, and these geothermal waters are a warm welcome!
If the Golden Circle road trip is on the itinerary, then Laugarvatn Fontana is a natural hot spring in a small town that welcomes guests of all ages. After which, for a small fee, you get to bake some rye bread in the ground for snacks!
A 45 minutes drive also bring you to Reykjadalur, in the town Hveragerði, where you can to bathe in warm river water!
Haafell Goat Farm (1hr 30 minutes)
Icelandic Settlement goats are a rare breed that have an ancient bloodline dating back to 1100 years ago, and they were nearly extinct if not for the efforts of Jóhanna, Iceland's only goat farmer. She rears these friendly and sociable hollow-horned mammals that can be adopted for a fee and updates over emails and Facebook.
The single goat farm in the country is a delightful place to bring young kids (no pun intended) to experience farm life. You can try feta cheese, ice cream, goats milk, and slather on the lotions.
Golden Circle
Take on the Golden Circle! In winter, driving in an unfamiliar place where the road condition is not optimal can be tricky, and day tours are around for that reason.
In summer, there are 21 hours of daylight to kill. It is perfect for renting a car to visit the three icons of the golden circle, the Geysir, Thingvellir National Park (Þingvellir), and Gullfoss and many other wondrous views along the way.
Gullfoss is the most renowned waterfall, and rightfully so, as it gave the Golden Circle its name! The menacing power of the waterfalls happens in two drops and disappears into the seemingly bottomless glacial canyon. Again, hold on to the little ones, waterfalls are fascinating!
Seljalandfods and Skogafoss waterfalls are friendlier for the toddlers. The best part is that you could even walk behind Seljalandfods waterfall.
The Great Geysir is a hot water sprout from which the English word geysers derives its name! These sprouts of water gush out almost like clockwork, and the most notable one is Strokkur Geysir. Hold on to them tight, because children and water sprouts are like a moth to a flame.
These waters are typically between 80 to 100 degrees Celsius but can go up to 240 degrees Celsius.
Admiring from a distance and giving them a little lesson in science, Iceland is perfect for experiential learning with surreal landscapes and incredible natural phenomenons.
Alternative stops along the Golden Circle worth visiting are Secret Lagoon, a geothermal spa, and Slakki Petting farm for the kids to get friendly with the Icelandic animals.
Jokulsarlon Amphibian Boat Tour 
This is a 6-hour drive, so do schedule pit stops and snack breaks for the long journey and book tour tickets in advance! Unlike the others, the Amphibian boat ride has no age limit. Seeing the native seals, icebergs, and tasting 1000-year-old ancient ice is the best part of the 40 minute day trip! For children above 6, there is the Crystal Ice Cave and Diamond beach tour!
Black Sand Beaches
On the South of Iceland is Reynisfjara Black Sand Beach, a two and a half hour drive from Reykjavik. Breathtaking basalt columns that are enigmatic, and powerful crashing waves cautions you to take earnest heed to safety protocols: most of these black beaches can get dangerous quickly and Reynisfjara is the windiest, with "sneaker waves" that will drag you to sea.
It is preferable to bring the children when they are more mature.
On your way to Reynisfjara, you can stop to visit the Drangurinn's "elf rock", inhabited by these mysterious beings, who like ordinary folks, farm, fish and go to church.
One of the most beautiful beaches is not made of white sands. On the contrary, it is the black sands of Stoksness beach, the bucket list for many avid photographers because of its otherworldly beauty. It is also a perfect place to see and capture the Northern lights!
Thrihnukagigur Volcano
The only place on the planet where you can descend into a dormant volcano and walk into a magma chamber is right here in Iceland. Thrihnukagigur volcano is a rare natural phenomenon where its crater is empty, with magma entirely disappearing into the walls of the volcano, filling you with the extraordinary experience of being in the center of the earth.
The age limit is 12 years old and up as it takes a considerable amount of time and walking to finish the tour.
This Nordic island nation is a geological hotspot with many stories and many more lessons to teach. It is ambitious to try and cover all grounds and chase down all the natural wonders in a single trip. Iceland beckons many return visits.
Iceland is like a Faberge egg, the deeper you go, the more there is to explore, and the more astounding beauty there is to discover!