This article is reviewed regularly (on a monthly basis) by Wego's editorial team to ensure that the content is up to date & accurate.
Last updated 21 May 2021
Even before it could bounce back from the initial hit of the pandemic, the second wave of coronavirus has already swept India. As the country stands on the verge of a humanitarian crisis, grappling with an unbridled caseload and thousands of fatalities every day, lockdowns and curfews have become inevitable.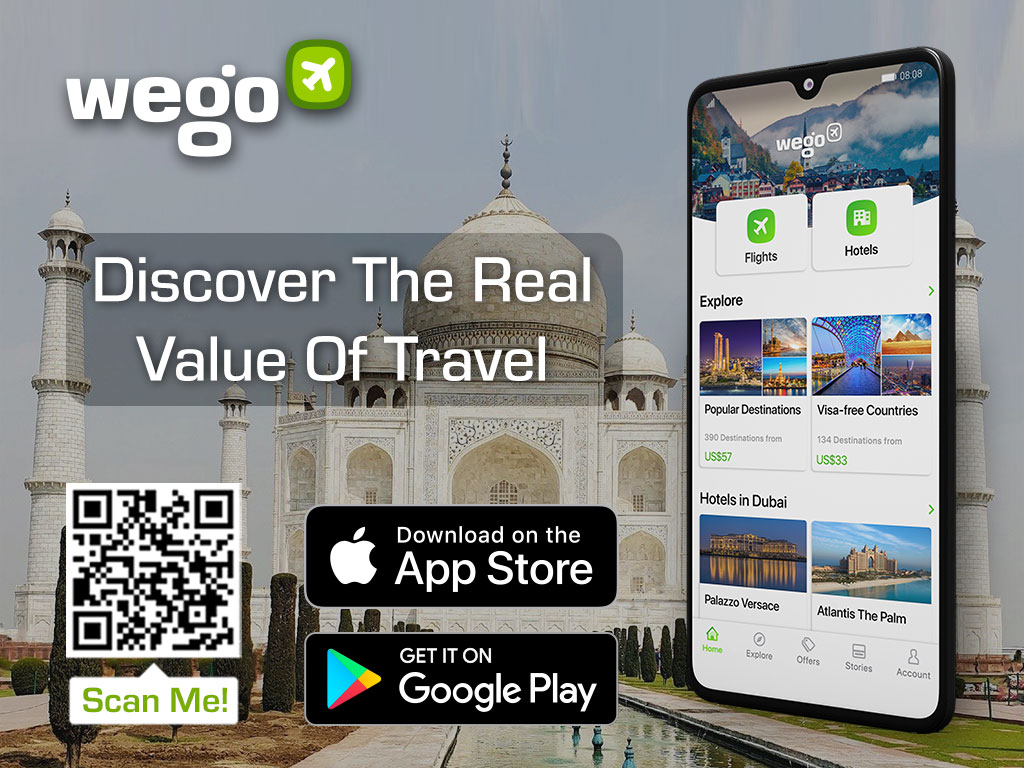 So where have the lockdowns been imposed? What are the rules and regulations in different states? What's the Centre's stand on this? Keep reading to find out.
Will there be a pan-India lockdown?
In spite of mounting pressure, the BJP government in all likelihood will not re-introduce a national lockdown. After facing strong public backlash back in 2020 for imposing a severe lockdown on short notice, it comes as no surprise that, this time, the Centre is reluctant to take any harsh steps.
Instead, it has devolved that decision to the state governments. States and even districts now have the authority to take stock of their cases and accordingly declare lockdowns, curfews or restrictions in their respective areas.
When he addressed the nation on 20 April, Prime Minister Narendra Modi turned down lockdowns, calling them "the last option". Rather, he stressed on micro-containment zones and customized lockdowns in districts particularly tormented by the transmission, in order to sustain the economy and livelihood of the less-privileged strata of the society.
To sum up, a nation-wide hasn't been announced or hinted at by the Central government yet. We will update this article as new developments unfold.
Lockdown and restrictions on travel
Allowing travel and movement without any regulations will undoubtedly render the lockdowns and curfews futile. Needless to say, travellers intending to cross borders during this time must have a valid reason to do so as well as the requisite documents.
International travel
The Government of India has suspended all international scheduled flights since 23 March 2020. This ban has now been extended to 31 May 2021. Only Vande Bharat flights are operating right now, flying stranded civilians in and out of the country.
We have stood by our people stranded abroad & have facilitated repatriation & outbound travel through Vande Bharat Mission.
Our hands have been strengthened by corona warriors of civil aviation. Kudos. pic.twitter.com/nPn5qNxpR9

— Hardeep Singh Puri (@HardeepSPuri) May 12, 2021
It is also worth noting that, following this alarming surge in cases, over 30 countries have put travel bans on India. This means, those who have been in India in the 14 days prior to travel, will not be allowed to enter these countries even if the Indian government resumed international travel.
Domestic travel
Barring a few like Haryana, Himachal Pradesh, and Goa, all states in the country have mandated COVID testing, either before or after arrival. Those travelling from hotspot states like Maharashtra, Kerala, Karnataka, Delhi and Punjab will have to face even stricter regulations.
Some states like Punjab, Nagaland, and Odisha and the union territory of Chandigarh are now accepting final vaccination certificates in lieu of negative test results.
Quarantine is also compulsory in several states, although the duration and type (i.e institutional or home) may vary.
All passengers must download Aarogya Setu App, as well as the local COVID-19 apps in the state they are travelling to.
Check the state-wise testing and quarantine requirements here.
Which states have announced a lockdown?
Andhra Pradesh
Even though the fatality rate in Andhra Pradesh is impressively low, the state is reporting over 20,000 patients every day. With vaccines and medical facilities including hospital beds, ventilators and oxygen cylinders being in short supply, the state government has been forced to take sharp measures.
Read in depth about the Andhra Pradesh lockdown.
Bihar
The Bihar government has been announcing curbs in a phased manner, right from mid-April. However, the state did not witness the expected drop in case count, and hence, has further tightened its restrictions now.
Read in depth about the Bihar lockdown.
Chandigarh
From the lows of 20 at the end of February, the union territory is now seeing as many as 700+ new cases in a day now. To prevent further transmission of the virus, the local authorities have imposed lockdown-like restrictions.
Read in depth about the Chandigarh lockdown.
Delhi
The capital city is registering around 20,000 cases a day. With an unparalleled load on medical facilities, leading to an acute shortage of oxygen cylinders, hospital beds and ventilators, the Delhi government has been forced to announce a stringent lockdown.
Read in depth about the Delhi lockdown.
Haryana
In spite of keeping its case count well under check right up till March 2021, Haryana is now dealing with an alarming spike in its daily caseload as well as fatality rate. To bring the situation back under control, the state's cabinet has declared a complete lockdown.
Read in depth about the Haryana lockdown.
Jharkhand
Although the total cases in the state remain at a comparative low, the daily caseload is on a steep upward trajectory. Jharkhand's government had therefore decided to observe a "Swasthya Suraksha Saptah" in April, but this lockdown has now been extended.
Read in depth about the Jharkhand lockdown.
Karnataka
Karnataka has proved itself a major hotspot in the south, with a record 50000+ cases being reported in the first week of May. The state government has taken a timely decision to enforce a strict lockdown, to curb further transmission.
Read in depth about the Karnataka lockdown.
Kerala
The cases in Kerala have skyrocketed over a short span of time. In such times, many are raising eyebrows as to whether a proper lockdown should replace the current restrictions in place.
Read more about Kerala lockdown.
Maharashtra
From the start of the pandemic in 2020 to this day, Maharashtra remains the worst affected state in India. With over 55,000 cases being reported every single day, it has been left with little choice but to impose a statewide lockdown.
Read in depth about the Maharashtra lockdown.
Odisha
The state already had night and weekend curfews right from the 5 April. Failing to see a commensurate decline in its caseload, Odisha has now entered a lockdown.
Read in depth about the Odisha lockdown.
Punjab
In light of the increasing but still-under-control case count of Punjab, the state's government hasn't declared a lockdown yet. Instead, it has brought in a weekend lockdown as well as extended the existing night curfew.
Read in depth about the Punjab lockdown.
Rajasthan
The semi-arid state of Rajasthan is losing around 160 residents every passing day to the coronavirus. Causing even more worry, it was observed that the virus is now spreading fast even in the villages and remote places. This has compelled the government to take bold measures.
Read in depth about the Rajasthan lockdown.
Tamil Nadu
The southernmost state of India had initially only introduced certain restrictions. But seeing the persistently increasing cases, it has enforced a lockdown in May, in addition to the already existing night curfew and Sunday lockdown.
Read in depth about the Tamil Nadu lockdown.
Telangana
The youngest state of India kept its case count at an impressive low from the start of the pandemic right up till the second week of March. However, the subsequent rise in cases has necessitated a lockdown.
Read in depth about the Telangana lockdown.
Uttarakhand
Devabhoomi's government has initially imposed only restrictions so as to curb the transmission without impeding the economy. But as cases are increasing unaffected, it has finally resorted to a lockdown.
Read in depth about the Uttarakhand lockdown.
Uttar Pradesh
Amidst rising cases and an acute shortage of vaccines across the state, the raging pandemic has brought Uttar Pradesh to a standstill, forcing the government to implement stricter restrictions to curb the deadly virus.
Read in depth about the Uttar Pradesh lockdown.
West Bengal
Although the caseload in West Bengal is on a chilling rise, the cabinet has announced it will not be introducing a lockdown, as it will undoubtedly paralyze the economy.
Read in depth about the West Bengal lockdown.