This article is reviewed regularly (on a monthly basis) by Wego's editorial team to ensure that the content is up to date & accurate.
Last updated 30 July 2021
Although the case count in India is now on a downward trajectory, governments around the world are still wary of opening their borders to Indian travellers. Amongst the 40 countries to have put a travel ban on India was Canada. Canada's restrictions on travellers from India have vexed several expats wanting to return home.
Are you allowed to travel to Canada from India? Will you need to get tested? Do you need to quarantine? Read along to find out.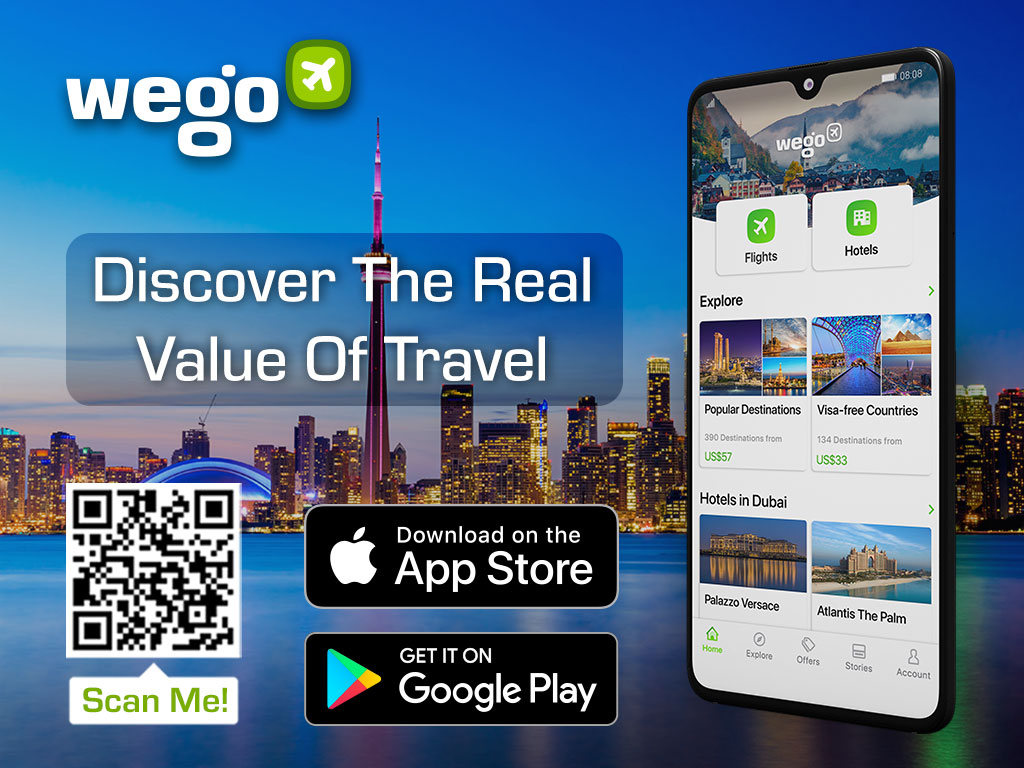 Can I travel from India to Canada now?
The Government of Canada has suspended flights from India until 21 August 2021 due to concerns over the Delta variant.
India nationals can travel to Canada only if they fall in one of the following categories:
an immediate family member of a Canadian citizen, person registered under Canada's Indian Act or permanent resident who is staying in Canada for 15 days or more
an extended family member of a Canadian citizen, person registered under Canada's Indian Act or permanent resident who is staying in Canada for 15 days or more
a person who is authorized by the Public Health Agency of Canada to travel to Canada for compassionate reasons
a person who's participating in an International Single-Sport Event (ISSE)
other foreign nationals specifically exempt
Pre-departure testing
Till 21 August, passengers who travel to Canada from India via an indirect route will need to obtain a pre-departure negative COVID-19 molecular test result from a third country before continuing their journey to Canada.
Travellers who have previously tested positive for COVID-19 must provide proof of a positive COVID-19 molecular test conducted between 14 and 90 days prior to departure, instead of a negative COVID-19 molecular test. This proof must be obtained in a third country before the continuation of the journey to Canada.
Arrival testing
When you enter Canada, you'll be instructed to either take an arrival test at the border, or receive a home test kit.
If you don't qualify as fully vaccinated, you will also get a kit to use on Day-8 of your mandatory quarantine (except for travellers who are only passing through on their way to or from Alaska).
There is no fee for the arrival test.
Fully vaccinated travellers still have to do an arrival test. Travellers who provide a positive COVID-19 test result may be exempt from arrival testing.
Quarantine
Canada requires visitors to have quarantine for 14 days and need a proper quarantine plan before they arrive.
You must ensure that you have a confirmed booking for 3 days at a government-authorized hotel before boarding a flight coming to Canada. Book your hotel in the same city as the airport of your initial arrival in Canada.
You could face a fine of up to $5,000 if you don't provide evidence of a pre-booked and pre-paid accommodation at a government-authorized hotel prior to entering Canada.
However, starting July 5, there is an exemption from the hotel stopover for eligible fully vaccinated travellers.
You can only leave your place of quarantine if you receive a negative result from your Day-8 test AND you have completed your mandatory 14-day quarantine. The 14-day quarantine period includes the days you spent at your government-authorized hotel.
Requirements for vaccinated travellers (in effect from 7 September)
Canada is set to open for fully vaccinated travellers from all countries, including India, on 7 September. Non-essential will be allowed for those who have been fully immunized.
To be considered fully vaccinated, you must:
have received the full series of an accepted COVID-19 vaccine or a combination of accepted vaccines

Pfizer-BioNTech (Comirnaty, tozinameran, BNT162b2)
Moderna (mRNA-1273)
AstraZeneca/COVISHIELD (ChAdOx1-S, Vaxzevria, AZD1222)
Janssen/Johnson & Johnson (Ad26.COV2.S)

have received your last dose at least 14 days prior to the day you enter Canada. Example: if your last dose was anytime on Thursday July 1st, then Friday July 16th would be the first day that you meet the 14 day condition
upload your proof of vaccination in ArriveCAN
Testing and quarantine exemptions
You may qualify for certain exemptions to quarantine and testing requirements if you:
are asymptomatic
meet all other entry requirements, including entering your information in ArriveCAN before arrival
Those who meet the requirements may be exempt from:
quarantine
hotel stopover (for air travellers)
day-8 testing requirement