This article is reviewed regularly by Wego's editorial team to ensure that the content is up to date & accurate.
Updated July 2023
India has now fully opened its borders to all international arrivals, irrespective of their point of origin or vaccination status.
For those whose itinerary includes India as a pit stop, here are the latest India transit rules you need to know.
Can I transit through India?
Yes, you can transit from one airport in India to another.
Moreover, international passengers can transit at Indira Gandhi International Airport, India. Passengers may remain in direct transit at the terminal or proceed directly to the departure area, depending upon onward flight timings and the specific airport procedure. Passengers in transit are not allowed to proceed or pass through immigration or customs unless they can fulfil other requisite criteria.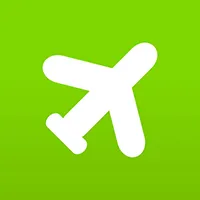 Book cheap flights to India
India transit requirements
Travellers transiting through any of the Indian airports will have to go through the following requirements for international arrivals, as mandated by India's Ministry of Health and Family Welfare (MoHFW):
De-boarding should be done, ensuring physical distancing.
Thermal screening should be done for all the passengers by the health officials present at the point of entry.
As mentioned above, the passengers found to be symptomatic during screening shall be immediately isolated and taken to a designated medical facility as per health protocol.
The following protocol post arrival shall also be followed:

A sub-section (2% of the total passengers in all incoming international flights) shall undergo random post-arrival testing at the airport on arrival, irrespective of the port of departure.
The concerned airlines (preferably from different countries) will identify such travellers on each flight. They will submit the samples and shall be allowed to leave the airport thereafter.
If such travellers' samples are tested positive, they should be further sent for genomic testing at the INSACOG laboratory network.
They shall be treated/isolated as per the laid down standard protocol.
[Total: 203 Average: 4.8]