This article is reviewed regularly (on a monthly basis) by Wego's editorial team to ensure that the content is up to date & accurate.
Last updated 13 July 2021
India's roll-out of the COVID vaccination program has been quite commendable. Over 37 crore doses of vaccines have already been doled out, fully vaccinating about 5.5% of the country's population.
India now looks forward to reopening its gates for outbound travel as well as easing restrictions for incoming vaccinated travellers. Read on to know about India's latest guidelines for vaccinated travellers.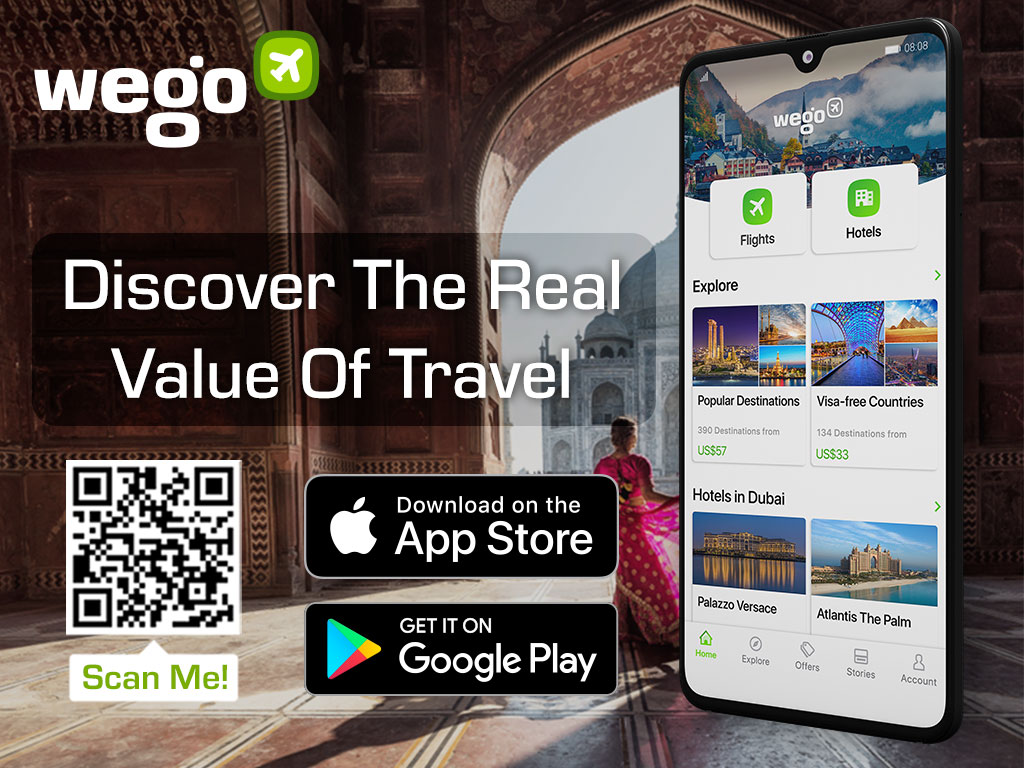 What can vaccinated people do in India?
As India starts on the path to normalcy, it is likely that vaccination certificates will play a role in that. It is highly probable that public places, especially those which tend to draw crowds, such as nightclubs and restaurants as well as popular tourists spots, will reserve entry for vaccinated visitors.
For example, according to Goa's minister, Michael Lobo, the state will soon reopen for tourism, but exclusively for those who have been fully vaccinated.
Vaccination requirements and restrictions for domestic travel
In a recent meeting held with the Health Ministry, the National Expert Group on Vaccine Administration for COVID-19 (NEGVA) and the National Technical Advisory Group on Immunization in India (NTAGI) recommended that people who have received both doses of a COVID-19 vaccine be allowed to travel interstate and intrastate without having to quarantine or undergo testing.
According to the recommendation, fully vaccinated individuals can also fly out of the country without testing (unless required by the destination country) and won't have to self-isolate on return to India.
"Fully vaccinated" here means having completed at least 2 weeks since the final dose of the vaccine.
State-level entry relaxations
The following states now accept final vaccination certificates from arriving travellers in lieu of negative test reports:
Chattisgarh
Karnataka (provisional certificates accepted too)
Maharashtra
Manipur
Nagaland
Odisha
Rajasthan
Sikkim
Tripura
Passengers who have received both doses of any COVID vaccine are exempted from RAT testing and quarantine on arrival in Assam and from RT-PCR testing on arrival in Meghalaya.
Vaccination requirements for international travel
Cognizant of the progress of India's vaccination program, other countries have gradually started opening their borders for fully vaccinated Indians.
Canada
From 3 July, vaccinated travellers from India who have been fully vaccinated with Covishield or Moderna can travel to Canada quarantine-free.
They'll still, however, need to carry a negative COVID-19 test report taken within 72 hours (3 days) before their entry to Canada.
Germany
From 7 July, passengers from India who have been fully vaccinated with the Covishield vaccine (not Covaxin or Sputnik as they are yet to be approved by the WHO) will no longer have to quarantine on arrival in Germany. Vaccination certificates will also be accepted in place of negative test results.
Eligible travellers from India can also transit to other Schengen states via Frankfurt.
Iceland
Fully vaccinated Indians who have taken the Covishield jabs can travel to Iceland without any tests or mandatory quarantine.
The country only accepts vaccines authorized by either the WHO or the EMA, those who have taken Covaxin and Sputnik V will have to wait for the vaccines to be approved.
South Korea
South Korea has waived the 2-week mandatory quarantine for tourists from India vaccinated with Covishield.
Switzerland
Switzerland now permits fully vaccinated passengers from India to enter the country without testing or quarantine requirements. However, so far, Switzerland only accepts Covishield certificates.
The UAE
Till 19 July, Dubai remains off-limits for unvaccinated Indians.
However, Indian travellers with valid UAE residence visa who have received both doses of any UAE-approved COVID-19 vaccine can fly to Dubai now.
Such passengers are required to take the customary PCR test within 48 hours prior to travel. Additionally, they also need to take a rapid PCR test not more than 4 hours before departure. On arrival, they must take a third, PCR test at the Dubai airport and undergo institutional quarantine for upto 24 hours until the test results are delivered.
The EU
The Serum Institute of India (SII) has submitted its application for EMA approval. Once approved, Covishield will be a part of the EU's Green Pass and Indians who have been vaccinated with Covishield will be able to travel to the EU countries.
As of now, although Covishield hasn't been approved by the EMA, it is accepted by Belgium, Austria, Bulgaria, Estonia, Finland, Germany, Greece, Hungary, Ireland, Latvia, Netherlands, Slovenia, Spain and Sweden.
Vietnam
The country is open only for vaccinated tourists. Vietnam has now reduced the quarantine period from 21 days to just 1 week, so vaccinated Indians can now easily travel to the country.
Keep in mind that a negative test report is still required.