This article is reviewed regularly by Wego's editorial team to ensure that the content is up to date & accurate.
Updated September 2023
Possessing a valid visa document is an important prerequisite for all foreign nationals entering India. There are several types of visas issued by the Bureau of Immigration, India, differing in their validity period. 
Keep reading to know all about the validity period of different Indian visas and how to check and extend the validity period of Indian visas.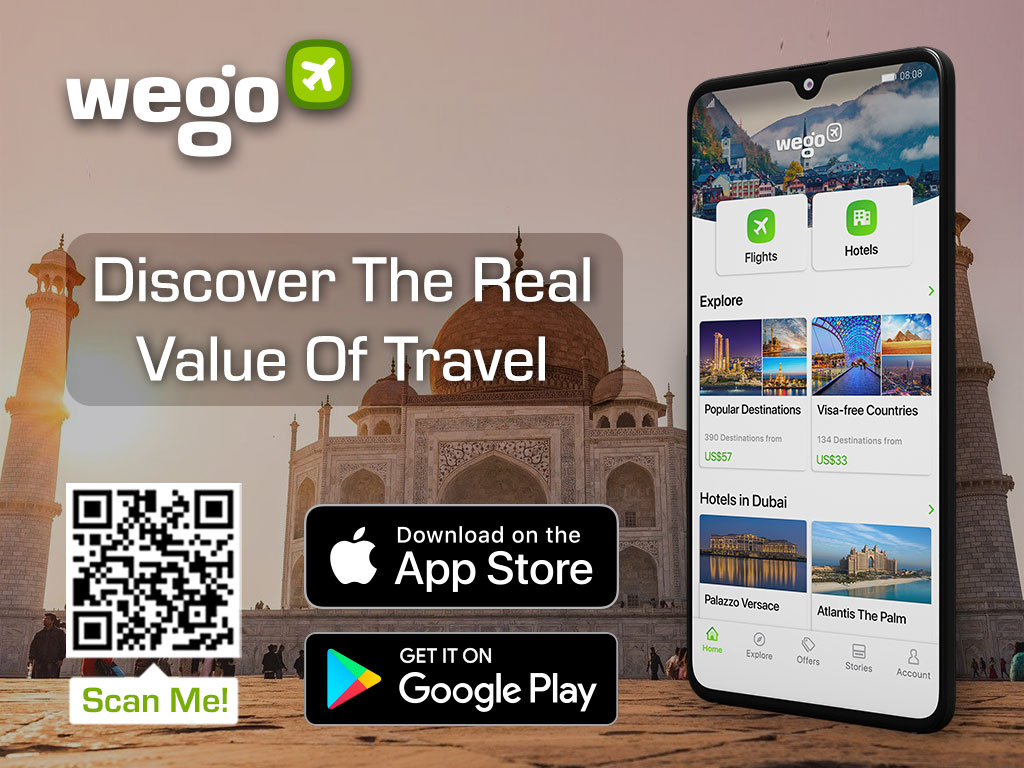 Indian visa validity
The government of India offers numerous types of visas for those looking to enter the country, such as tourist visas, business visas, transit visas, employment visas, student visas and more. The validity of these visas is as follows:
one-month tourist visa: 1 month (30 days)

one-year tourist visa: 1 year (365 days)

five years tourist visa: 5 years 

transit visa: 15 days

business visa: 5 years

employment visa: 1 year/period of contract

student visa: period of course/ 5 years

foreigners of Indian Origin visa: 5 years

intern visa: duration of the internship or 1 year, whichever is less

film visa: duration of the shooting of the film as per the schedule submitted or 1 year, whichever is less

entry (X) visa: 1 year or less. In some cases (mostly for persons of Indian origin) Entry visa can be issued for up to 5 years.
Electronic visa or e-visa is also available for various purposes such as tourism, medical visit, business, etc. Their validity varies according to their type:
e-Tourist visa: 30 days
e-Business visa: 365 days from the date of grant of Electronic Travel Authorization (ETA).
e-Conference visa: 30 days from the date of arrival into India.
e-Medical visa: 60 days from the date of arrival into India.
e-Medical Attendant visa: 60 days from the date of arrival into India.
Beyond this validity period, visa holders must apply for a visa extension.
India visa validity check
The Indian visa validity can be easily checked from the Indian Visa Online website by entering your Application Id and Passport Number.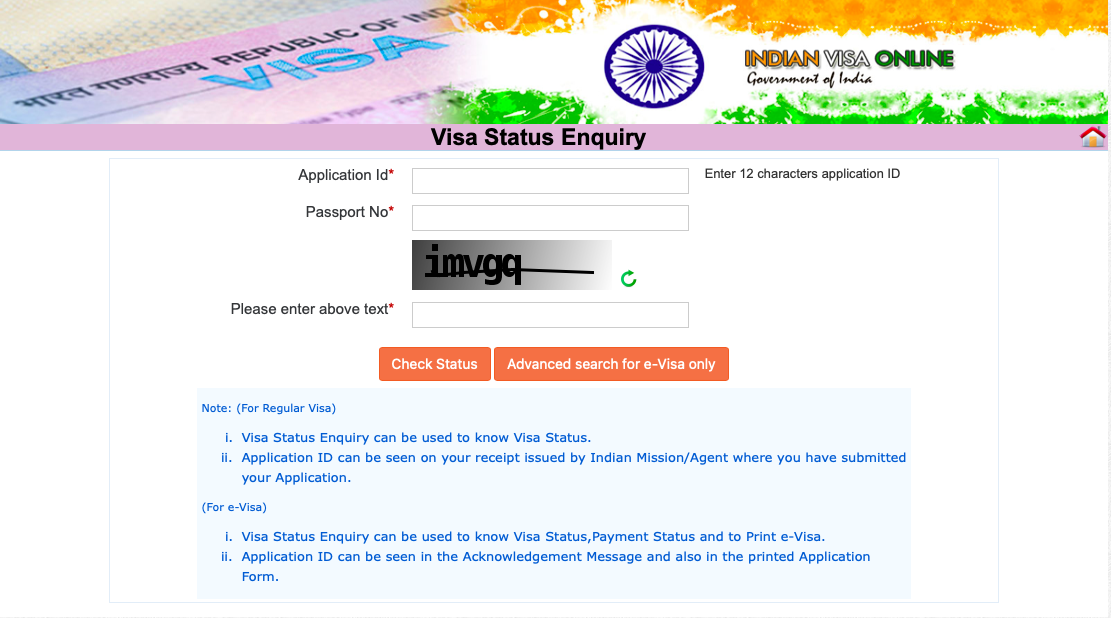 To check the status of your visa application:
choose "check your visa status" near the bottom of the page

enter the 12 digits unique Application ID that can be seen on your receipt issued by the Indian Mission/Agent where you have submitted your application. For the e-visa, the Application ID can be seen in the Acknowledgement Message and the printed Application Form.

enter your Passport number. 

carefully enter the captcha code. 

click "Check Status" for normal visa applications and "Advanced search for e-visa only" for e-visa applications. 
India visa validity extension
Extending the validity of your visa is a simple and straightforward process and can be completed online. 
start your online visa extension application via the link

https://indianfrro.gov.in

. 

create your user ID/password by registering online into the portal. 

once the user ID/password has been successfully created, you can log in and submit an online application by selecting the appropriate service and uploading the requisite documents. 

you would be required to deposit the requisite fee, if any, for the service. 

upon the granting or rejecting of your visa extension process, both would be properly informed to you. 
In case of a successful application, your visa extension certificate will be directly sent by post to the provided address as well as electronically to your registered email ID.
Please note that electronic visas cannot be extended. Once you enter India, it is valid for the indicated duration. If your e-visa expires, you will have to apply for a new visa.
[Total: 208 Average: 4.7]