This article is reviewed regularly (on a monthly basis) by Wego's editorial team to ensure that the content is up to date & accurate. 
Updated February 2023
Indonesia is currently welcoming more and more international travellers to enjoy its magnificent landscapes, variety of marvellous cultures, and spectacular places. Recently, Indonesia just reactivated its Visa on Arrival scheme for 42 countries all over the world.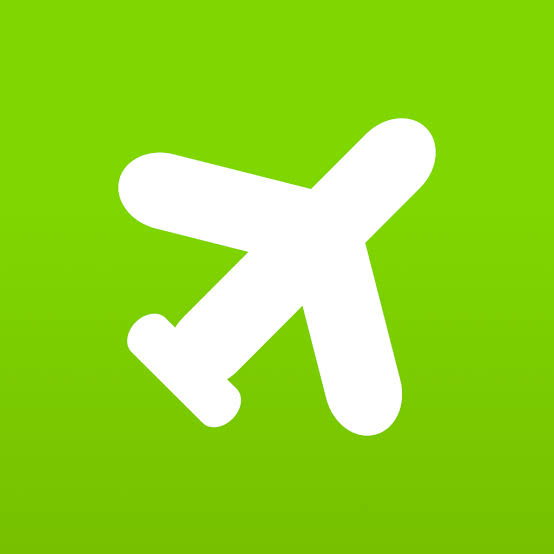 Find cheap flights to Bali on Wego
Below, we have gathered some useful information about Indonesia & Bali Visa on Arrival. Read further to know more.
Indonesia Visa on Arrival News 2023
As of now, foreign visitors who want to visit Indonesia must download the Electronic Visa on Arrival application. The only thing needed is for foreigners to register their visa requests on the Indonesian e-VOA official website. They can then immediately use a credit card or debit card with the Visa, Mastercard, or JCB logo to make payments online after that.
Following payment, the officer will verify the e-VOA application and, if authorized, will send it to foreigners via the application. Additionally, when entering Indonesian territory, foreigners only need to download the authorized e-VOA and present it at the immigration checkpoint.
By luring tourists or the upper class from different countries, global talent, and billionaire business people to come and develop their investments and businesses in Indonesia, the e-VOA service is anticipated to welcome more opportunities for foreign nationals who have the potential to enter the country and support the tourism industry, increase foreign investment, and create jobs.
Indonesia Visa on Arrival countries list 
Recently, the Indonesian government has added more countries to the list of VOA eligible countries. Below is the full list of the countries:
Albania
Andorra
Argentina
Austria
Australia
Bahrain
Belarus
Belgium
Brazil
Brunei Darussalam
Bosnia Herzegovina
Bulgaria
Cambodia
Canada
Chile
China
Croatia
Colombia
Cyprus
Czech
Denmark
Ecuador
Egypt
Estonia
Finland
France
Germany
Great Britain
Greece
Hongkong
Hungary
Iceland
India
Ireland
Italy
Japan
Jordan
Kazakhstan
Kuwait
Laos
Latvia
Liechtenstein
Lithuania
Luxemburg
Malaysia
Maldives
Malta
Monaco
Morocco
Mexico
Myanmar
Netherland
New Zealand
Norway
Oman
Palestine
Peru
Philippines
Poland
Portugal
Qatar
Romania
Russia
Saudi Arabia
San Morino
Serbia
Seychelles
Singapore
Slovakia
Slovenia
South Africa
South Korea
Spain
Suriname
Sweden
Switzerland
Taiwan
Thailand
Timor-Leste
Tunisia
Turkey
Ukraine
UAE
United States of America
Uzbekistan
Vatican
Vietnam
If your country is not listed among the above 86 countries, you can travel to Bali and Indonesia by applying e-visa before departure.
Indonesia Visa on Arrival requirements
The details of rules and regulations for VOA service policy are as follows:
Following this VOA service policy, international travellers with passports originating from the aforementioned countries can apply for VoA for Tourism after arriving only through immigration control at I Gusti Ngurah Rai International Airport, Bali.
International travellers must present all requirements for a VOA for Tourism at the immigration counter, namely:

A passport valid for at least 6 (six) months;
A return ticket or a connecting ticket to continue travelling to another country; and
Other documents are required under the provisions of the COVID-19 Task Force.
Receipt of VoA payment
Furthermore, The Indonesian Government has been planning to allow Visa on Arrival at more entry points in Indonesia, such as Soekarno-Hatta Tangerang-Banten International Airport, Kualanamu Medan International Airport, Juanda Surabaya International Airport, Sultan Hasanuddin Makassar International Airport, and Sam Ratulangi Manado International Airport.
As of now, any travellers who wish to enter Indonesia from entry points aside from Bali, Riau, West Nusa Tenggara, Batam or Bintan can apply for B211A Visa at Indonesia's Online Immigration portal here. Check out our article about the latest travel restrictions and updates on Bali below.
Where to get Indonesia Visa on Arrival?
Travellers coming to Indonesia from countries listed in the visa-on-arrival eligible countries are allowed to obtain their visa on arrival from one of the Immigration Border Control below:
Airports
Hang Nadim, Riau Islands
Soekarno Hatta, Jakarta,
Ngurah Rai, Bali,
Kualanamu, North Sumatera,
Juanda, East Java
Hasanuddin, South Sulawesi
Sam Ratulangi, North Sulawesi
Yogyakarta, Yogyakarta
Zainuddin Abdul Majid, West Nusa Tenggara
Seaports
Benoa, Bali
Dumai, Riau
Nongsa Terminal Bahari, Riau Islands,
Batam Centre, Riau Islands,
Sekupang, Riau Islands,
Citra Tri Tunas, Riau Islands,
Marina Teluk Senimba, Riau Islands,
Bandar Bentan Telani Lagoi, Riau Islands,
Bandar Seri Udana Lobam, Riau Islands
Sri Bintan Pura, Riau Islands.
Tanjung Balai Karimun, Riau Islands
Cross-border posts (land)
Entikong, West Kalimantan,
Aruk, West Kalimantan,
Mota'ain, East Nusa Tenggara, and
Tunon Taka, East Kalimantan
Indonesia Visa on Arrival validity
Stay permits originating from VOA for Tourism are granted for a maximum period of 30 days and can be extended 1 (one) time.
The extension is granted for 30 days and is carried out at the nearest immigration office where the international traveller lives while in Indonesia.
The VOA cannot be changed into another type of visa/stay permit.
Indonesia & Bali Visa on Arrival cost
The cost of an Indonesian & Bali Visa on Arrival is IDR 500,000 or USD $ 34,81.
[Total:

226

Average:

4.6

]