This article is reviewed regularly by Wego's editorial team to ensure that the content is up to date & accurate.
Updated September 2023
Islamabad International Airport holds a pivotal role as a crucial air travel hub, connecting nations across Asia and beyond. It ranks among the busiest airports globally, especially for international passenger traffic, showcasing its importance in facilitating smooth journeys for travelers across diverse regions and enhancing connectivity to the capital of Pakistan.
Here, Wego presents a detailed guide to Islamabad Airport, providing valuable information about arriving at and departing from the airport.
Islamabad Airport overview
The Islamabad International Airport commenced its journey by laying its foundation stone on 7 April 2007, by former Prime Minister of Pakistan, Mr. Shaukat Aziz. It officially opened its doors on 20 April 2018, welcoming both international and domestic flights.
This modern airport boasts state-of-the-art facilities, efficiently utilizing its resources to minimize inconvenience for air travelers. Its rapid completion exemplifies a commitment to offering top-notch services to passengers, making it a vital gateway to the capital city of Pakistan. 
Islamabad Airport codes are ISB (IATA) and OPIS (ICAO).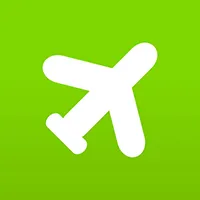 Book cheap flights on Wego
Entry procedures and security checks
To reach Islamabad International Airport (IIAP) via taxi from the twin cities, use Gate – I for quick access after undergoing body and baggage checks. ASF security personnel stationed at entry points will conduct body and under-vehicle searches. 
Departing travelers are recommended to arrive at the airport 1-2 hours before domestic flights and 4 hours before international flights' scheduled departure times.
Documents required
While entering the Airport through Pedestrian/Main Gate, either of the following valid documents will be required:
CNIC

valid airline ticket

passport
Procedures
form a line when entering through the pedestrian gate, adhering to a first-come, first-served principle. Kindly yield to special/senior citizens/needy persons and female passengers

remove hats and sunglasses, and avoid using mobile phones while waiting

due to limited terminal space, only one person is allowed to accompany passengers through the pedestrian gate

present your passport, CNIC, or valid airline ticket if requested to verify your identity

after completing the entry process at the pedestrian gate, proceed to your designated departure or arrival area as needed
Islamabad Airport location
Islamabad International Airport is situated at Airport Ave, Islamabad, Attock, Punjab, Pakistan. Covering an expansive area of 19 square kilometers, the airport boasts 15 passenger boarding bridges, including the capability to accommodate two double-decker Airbus A380s, the world's largest aircraft. Additionally, it provides 15 remote bays for passenger aircraft and 3 remote bays dedicated to air cargo operations.
Islamabad Airport arrival guide

Domestic
Upon arrival, domestic passengers are to access the domestic arrival lounge, retrieve their baggage from the designated belt (if any), exit into the concourse hall, and subsequently make their way to the car park to either board their transportation or opt for taxi or car rental services. This will enable them to continue their journey beyond the airport premises.
International
When arriving from abroad, ensure you have essential travel documents like your passport, visa (if needed), and a completed disembarkation form for immigration. International travelers are given these forms on the plane and can get them at the airport. It's advisable to fill out these forms during your flight to speed up the clearance process. 
If you are entering Pakistan, you must possess a valid passport, a visa issued by Pakistani Consulates, and a disembarkation card. For detailed passport and visa policy information, please visit the Government of Pakistan's website.
Immigration clearance
upon arrival, passengers should form a queue at the immigration desk while having their travel documents, including passports, disembarkation forms, and any other necessary paperwork, ready for inspection. It is important to note that Pakistani passport holders and international overseas Pakistani passengers are exempt from submitting disembarkation forms, either on board or at international airports within Pakistan
immigration officers will verify passengers' photo identification and may pose questions in accordance with established immigration protocols.
international travelers planning to stay in Pakistan for more than four weeks are required to have received the polio vaccination and must possess a valid vaccination certificate, which will be requested during the departure process
Please be advised that passengers arriving from Liberia, Sierra Leone, Mali, and Guinea must first report to the Ebola Desk and obtain clearance from the Airport Health Officer before proceeding to immigration.
Immigration desks segmentation:
All passports
Overseas Pakistani passengers/cardholders
Foreign nationals/taxpayers
Elderly citizens/special needs individuals/women/children
Diplomats/foreign nationals/taxpayers.
Baggage claim
Following immigration clearance, please proceed to collect your baggage from the designated conveyor belt area within the international arrival lounge. To claim your luggage, kindly follow these steps:
check and confirm: Start by checking the LCD screen or monitor that displays information about your flight's baggage
wait at designated area: Proceed to the designated baggage collection area and wait for your luggage to arrive
identify your baggage: Once your luggage appears on the baggage conveyor belt, please identify it
collect and verify: Collect your baggage and verify that it belongs to you
In the event of missing, damaged, or delayed baggage, it is essential to contact the relevant airline or the agency responsible for that specific airline. Claims for damaged baggage must be submitted within 7 days of the baggage's return, while claims for delayed baggage must be made within 21 days of its return.
Custom clearance
Customs clearance is a mandatory procedure that follows the retrieval of your luggage in the international arrival area.
If you are carrying items that are subject to customs duty or taxation, please proceed to the RED CHANNEL located in the international arrivals area for customs clearance. An X-ray scanning machine is available for this purpose. Alternatively, the GREEN CHANNEL is designated for passengers who do not have taxable items to declare.
For comprehensive information regarding customs baggage rules, we recommend visiting the FBR website. Additionally, you can easily access Baggage Rules on the IIAP portal for quick reference. To stay informed about items prohibited at this airport, please consult the official webpage for the latest updates.
Islamabad Airport departure guide
Before departing on an international flight, it is essential for all passengers to verify the validity of their passports and ticket details. Additionally, passengers should review pertinent security, immigration, and customs information on the airport's website in advance of their departure.

Baggage screening
form a queue at the ASF security screening desk for baggage screening
pass your luggage through the scanning machine, present yourself for a potential body search, and have your luggage inspected if necessary
after this process, proceed to the respective airline counters for check-in
Check-in
ensure you have your passport, visa, and international departure ticket ready for verification
check for security, immigration, and customs information on the airport's official website
familiarize yourself with the guidelines for carrying liquids, aerosols, and gels in your carry-on baggage, which can be found on the airport website
arrive at the airport 1½ to 2 hours in advance for domestic flights and 4 hours early for international flights
locate the airline check-in counters by referring to the display monitors
Immigration clearance
stand in the designated lane corresponding to your immigration category
maintain a safe distance behind the queuing line at the immigration desk
submit your passport along with a valid visa, polio certificate, and embarkation card (applicable to foreigners), as well as any other required documents like NOC or Photo ID
once your passport is returned to you, you may proceed through immigration and wait for boarding
before leaving the immigration counter, carefully check that your passport has been properly stamped
Departure lounge
after completing immigration and customs procedures, proceed to the International Departure Lounge
please note that passengers will not be permitted to leave the lounges and enter public areas once the formalities are completed
check your boarding pass or refer to the flight information monitor to find the appropriate boarding area or gate for your onward travel
Boarding
Listen for announcements from the airline regarding the boarding process. Follow the instructions provided and proceed to the respective boarding gate for onward transportation to the aircraft, which may involve taking a bus or shuttle.
Islamabad Airport arrival & departure flight schedules
For up-to-date information regarding your flight's departure and arrival status, as well as details about timing and terminal assignments, please visit the Islamabad Airport's official flight schedule page. You can conveniently access information about both arriving and departing flights through the airport's official website.
Islamabad Airport facilities
General facilities
The international airport consists of the below-stated facilities: 
banks/ATMs and Currency exchanges

hotels, restaurants and shopping counters

free wifi service

medical services dealing with emergency assistance/first aid treatment

other facilities include golf car cart service inside lounges, a free-of-cost mobile charging booth, prayer rooms, car rental utility, smoking lounges, and baggage wrapping amenities
Lounges
Airport Lounge
The Airport Lounge at Islamabad International Airport is managed either by the airport authorities or the respective airlines. It serves passengers holding valid international flight boarding passes, subject to specific eligibility criteria. This includes passengers flying in business or first class with participating airlines, members of these airlines' frequent flyer programs who have attained a certain status level, individuals with lounge invitations from participating airlines, or passengers who opt to pay a fee for entry, subject to availability.
The Airport Lounge provides a variety of amenities, including:
refreshments

internet access

television

reading materials (newspapers and magazines)

flight information services

dedicated prayer room
Priority Pass Lounge
The Priority Pass Lounge at Islamabad International Airport is part of the Priority Pass network, a collection of independent lounges worldwide. Access to this lounge is granted to passengers with valid international flight boarding passes and an active Priority Pass membership. Notably, unlike the Airport Lounge, Priority Pass members have the unique benefit of accessing over 1300 lounges globally, independent of any specific airline or travel class. Additionally, members have the option to invite extra guests, albeit for an additional per-person fee.
The Priority Pass Lounge offers amenities similar to those found in the Airport Lounge, including refreshments, internet connectivity, television, reading materials, flight information, and a designated prayer area. However, it often stands out by providing additional advantages, such as a more spacious and less crowded environment, a broader selection of high-quality food and beverages, and increased flexibility due to its independence from airline schedules or availability constraints.
Terminals
Islamabad International Airport functions from a unified terminal, serving both international and domestic flight operations. The terminal boasts a total of 15 gates, including 10 remote ones, and offers amenities such as duty-free shops, a food court, and 42 immigration counters. Additionally, the airport enjoys seamless connectivity to the Metrobus rapid transit service, ensuring efficient transportation links between the airport, Islamabad, and Rawalpindi.
Parking
Islamabad International Airport boasts a spacious general parking area with the capacity to simultaneously accommodate up to 2,200 vehicles. For detailed information regarding parking fees per vehicle, please click here.
Islamabad Airport services
Customer service
Islamabad International Airport offers 24/7 Passenger Facilitation Services (PFS), often referred to as Passenger Porter Services, designed to enhance the convenience of travelers. These proficient porters provide valuable assistance with luggage and navigating the airport, particularly beneficial for passengers with heavy or oversized baggage. PFS counters, available for a fee, are conveniently situated throughout the airport, making them easily accessible to passengers traveling with any airline.
For further details, please visit the 'Services & Facilities' section on the airport's official website.
Contact number
Airport Manager
Senior terminal manager
Landline: +92 51 95550210 or +92 51 95550214
Flight inquiry
Helpline: 114

Landline: +92-51 95550305 or +92-51 95550320 (24/7)
Passenger complaint cell
UAN: +92-51111222114

Landline: +92-5195550603 (Monday to Friday: 09:00 am to 05:00 pm)

Email:

[email protected]
Acquire further relevant contact details by clicking here in case of any queries or concerns.
[Total:

175

Average:

4.7

]