This article is reviewed regularly (on a monthly basis) by Wego's editorial team to ensure that the content is up to date & accurate.
Updated 4 March 2021
The United Arab Emirates kicked off its mass COVID-19 vaccination program in mid-December with the Chinese Sinopharm vaccine. By now, it has also approved three more vaccines for emergency use- Pfizer/BioNTech, Sputnik V, and the latest addition to the list, Oxford/AstraZeneca.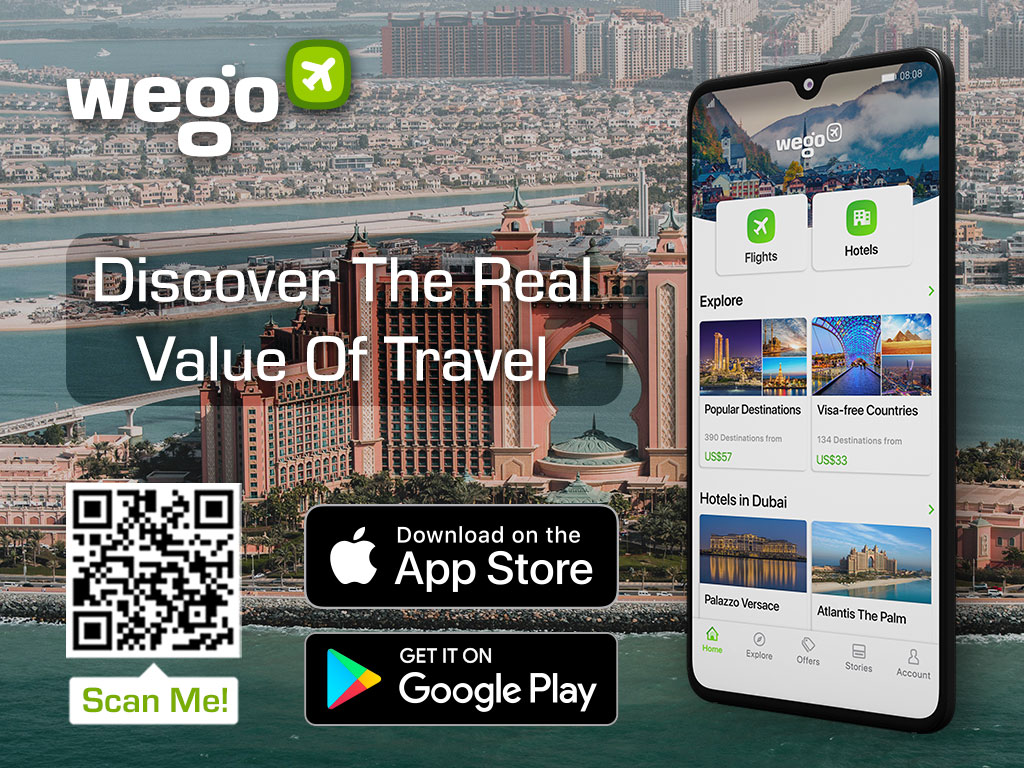 Another vaccine that has been recently making headlines around the world, is Johnson & Johnson's Janssen vaccine. Several countries, including the US, UK, Canada, as well as the European Union and African Union have placed multi-million orders for the Janssen jabs. After being approved in Bahrain, the vaccine also got authorized for emergency use in the United States and is now being administered across the country.
Read on to know more about the Johnson & Johnson COVID-19 jabs.
About the Johnson & Johnson vaccine
Johnson & Johnson's Janssen COVID-19 Vaccine comprises a single dose injected into the muscle. It is suitable for people aged 18 and above.
The vaccine is expected to remain stable for two years at -4°F (-20°C), and a maximum of three months at routine refrigeration at temperatures of 36-46°F (2 to 8°C). It is compatible with standard vaccine storage and distribution channels, and hence, can be transported to even remote areas with ease.
The J&J vaccine is less fussy than the standard two-dose vaccines as it eliminates the need of keeping track of people given the first dose and scheduling the second dose accordingly, and also, is far more convenient to store and distribute. This has certainly given it an edge over other front-running vaccines like Pfizer, AstraZeneca, and Moderna.
Johnson and Johnson will be collaborating with Merck & Co. to produce the drug substance, formulate and fill vials of the vaccine.
How does the J&J vaccine work?
Among the available COVID-19 vaccines currently, there are four distinct types, namely, whole virus (this can again be a weakened form or inactivated coronavirus), protein subunit, nucleic acid (RNA or DNA), and viral vector.
The Johnson & Johnson vaccine uses viral vector technology. The company leverages its proprietary AdVac® vaccine platform, which it had previously used for its Ebola, Zika, RSV, and HIV vaccines.  A common cold virus, known as adenovirus-26, is genetically engineered such that it can infect cells, but can't replicate. The genetic instructions are carried through the weakened virus into the arm cells, where they construct a replica of the coronavirus spike. This triggers the immune system to recognize and respond to the real coronavirus.
How effective is the J&J Vaccine?
Across the different countries where clinical trials were conducted, the J&J vaccine was found to be 66.1% effective. This number goes up in the United States, where it has an efficacy of 72%.
On the flip side, the efficacy rate drops to 57% in South Africa, where 95% of the cases studied in trials involved the new variant. In spite of the low efficacy, the vaccine was 89% effective at preventing severe disease from the South African strain.
Overall, the vaccine is 85% effective against severe disease, preventing deaths completely and hospitalizations after a period of at least 28 days. As of 5 February, the placebo group saw 193 cases and 7 COVID-related deaths 28 days after vaccination, whereas there were only 66 cases and not a single death in the vaccine group.
Though J&J's statistics don't stack up well against Pfizer and Moderna which have 94% and 95% efficacy rates, respectively, experts say that they can't be compared head-to-head, owing to the testing design differences.
Are there any side effects?
A few commonly observed side effects include injection site reactions such as pain, redness of the skin, and swelling, and general effects like headache, feeling very tired, muscle aches, nausea, and fever.
In rare cases, the vaccine may cause an allergic reaction, resulting in difficulty in breathing, swelling of your face and throat, fast heartbeat, rashes, dizziness, and weakness. It is therefore advisable to stay at the vaccination centre an hour or so after getting the shot, so that medical help will be available immediately if need be.
The company suggests that you let your vaccination provider know about your medical conditions before being given the shot, especially if you:
have any allergies
have a fever
have a bleeding disorder or are on a blood thinner
are immunocompromised or are on a medicine that affects your immune system
are pregnant or plan to become pregnant
are breastfeeding, or
have received another COVID-19 vaccine
The J&J vaccine is still being studied in clinical trials, so if you observe any serious side effects that don't go away, it is best to contact your physician or the nearest hospital.
Johnson & Johnson Vaccine in the UAE
The Johnson vaccine has not been included in the UAE's mass vaccination campaign yet. As of 4 March, only the Sinopharm, Pfizer/BioNTech, Oxford/AstraZeneca, and Sputnik V vaccine shots have been approved in the Emirates.
How much is the price of the J&J vaccine?
Johnson & Johnson will be supplying its vials to the United States for approximately $10 per dose. It is substantially cheaper than other vaccines like Pfizer and Moderna which cost around $20 and $35, respectively.
For residents of the UAE, it is important to note that the current vaccination program has been free of charge so far.