Heading to Europe? Well there is a fresh new option to consider, especially if you like to break up the journey with a couple of exciting stopovers.
The Finnish full-service national carrier, Finnair, has just employed the state-of-art Airbus A350 onto the Singapore to Helsinki route, making the Finnish capital a smart new alternative for travellers heading to Europe for .. whatever.
My assignment was to sample everything this innovative offering had going for it and, to be honest, it turned into a long list. Here's my favourite things about this European alternative.
Add a Singapore stopover
Leaving from Australia, we flew firstly with fellow oneworld carrier, Qantas, so my points were working for me straight away. If you're flying straight through (tell me you're not) you can check your bags all the way to Helsinki, but surely you've chosen to spend at least a day or two in vibrant Singapore (SIN). If you're already in Singapore, lucky you, or if you live nearby, the same applies.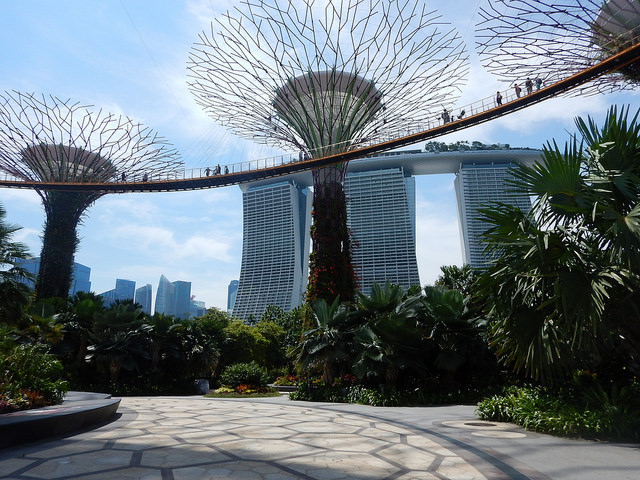 If you haven't been to Singapore for a while, this super modern Asian hub with one of the world's best airports (Changi) presents lots to do. The new developments around Marina Bay Sands, especially the mind-boggling Supertree Grove and the Gardens by the Bay are worth a look. The 18 massive artificial trees 'grow' to 16 storeys high and you feel like you're on set for Avatar.
Take in some shopping or the fabulous street food, galleries or museums that are springing up all the time. The stunning National Gallery opened in November 2015.
Some of Asia's best hotels can be found in Singapore and the new Sofitel So is just one. Otherwise the brand new Mercure Bugis or ibis Bencoolen are great for shoppers who'd rather spend their money on retail therapy.
Fly one of the world's most advanced airlines
Aboard Finnair's Airbus A350-900, you'll enjoy all the advantages of the very latest technological advances in aeronautical engineering and passenger comfort.
If you're an airplane geek like me, you'll marvel at the latest innovations like mood lighting, extra wide cabin, bigger windows, WiFi, expanded widescreen entertainment system as well as a super quiet cabin. I just loved watching the takeoffs and landings from the tail camera streamed onto the inflight entertainment screen. Yep, I'm a geek.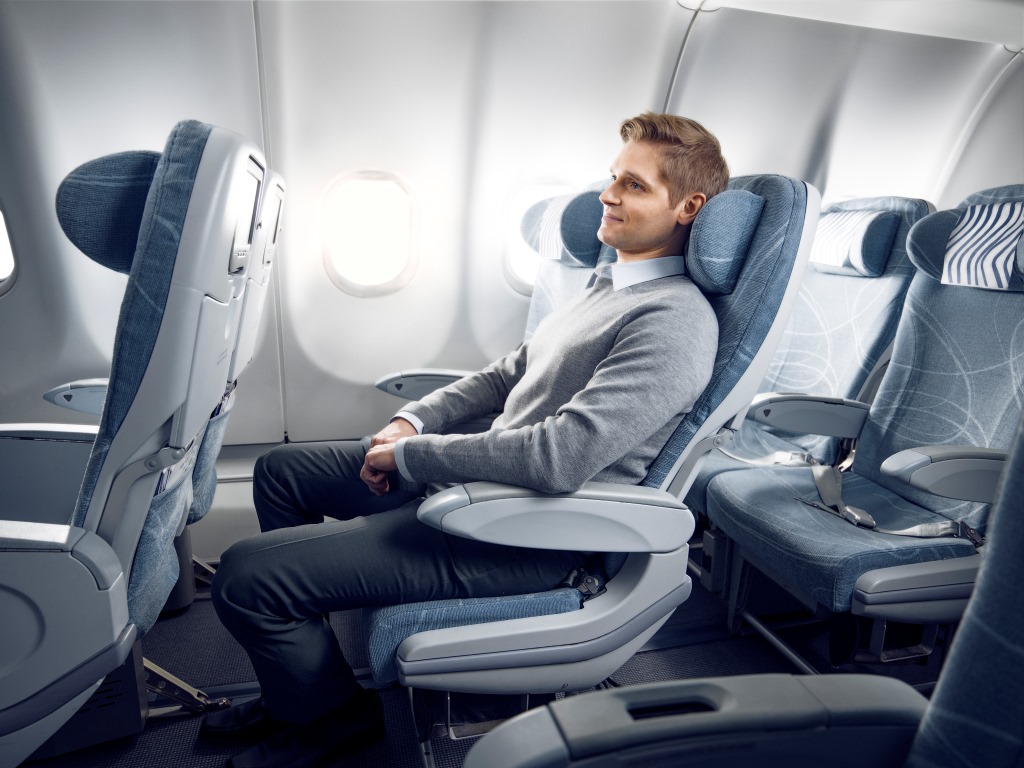 Some of the trickery you'll never see, but you will certainly notice. The advanced air recirculation and filtration ensures the air in the entire aircraft cabin is completely replaced every two to three minutes, while high efficiency filters remove 99.99 per cent of particulate and organic matter. Air quality is one of the biggest complaints from airline passengers, but not aboard the A350.
Not everyone has the bucks to fly up in Business Class, but Finnair offer an alternative in the first five rows of economy with an extra 10cm of seat pitch, amenities and nicer (NC) headphones and a slightly better headrest. And it's only a few dollars extra. Definitely worth the upgrade for taller folks or just those who want to stretch out or not get a seat back in your face.
Food, in both economy and business is in the 'superior' class.
Arriving in Helsinki just seemed to be a whole lot more stress free. Whether it was just my good timing or the Finns special way of making things seamless, I couldn't tell. But either way, it was an arrival and departure experience I wish I had more often.
The modern airport at Helsinki Vantaa (HEL) isn't physically huge, especially compared to somewhere like Dubai or Bangkok, yet this hub offers 8,509 relevant transfer connections between 130 destinations (at time of writing), ranking HEL the 12th most important in the listing of European airports, according to Airports Council International (ACI).
Transport to/from Helsinki Airport
Buses and coaches serve the Helsinki city centre and metropolitan. Stops are located at both terminals.

The train station is at the arrivals floor, between terminals 1 and 2.

Taxis are available in front of both terminals.
Exploring Helsinki and beyond
Don't tell me you're coming all this way just to transfer. Even if you have just 24 hours, it's worth getting into town and exploring as much as you can.
Established as a proper city in the mid-16th Century, Helsinki has plenty of history to go around and like so many Scandinavian cities, museums, restaurants and shopping districts abound with their own particular flavour.
Helsinki likes to ride on its 'City of Design' status, a meritorious label attached to it by UNESCO, no less.
"The admittance to the City of Design Network fortifies Helsinki's status among the design cities of the world", said the proud Mayor Jussi Pajunen.
So what does that mean? "Functional design, unique gastronomy, maritime appeal and friendly locals" according to their website. All of which I can attest to.
Our patient hosts from the city showed us the new and very funky shops like those of TRE, Minna Parikka and 2OR+ where designers really lash out. We sampled several of the city's progressive and contemporary eateries that really demonstrate this 'unique gastronomy'. Because we had to, okay.
A super lunch was had at delightfully retro Vinkkeli and dinner was at compact and cosy Kuurna, each making great use of local and seasonal foods you don;t see elsewhere. Think smoked reindeer, ligonberries and root vegies. There's just so much choice in Helsinki and Finns love to eat out.
Finns also don't mind a drink and there are plenty of fun places to quench a thirst. We explored a quirky speakeasy called Trillby & Chadwick, modelled around prohibition drinking holes from the early 20th Century and named after the famous private detective firm who once inhabited the place. Yes, Finland had prohibition from 1919 to 1932. There's even a slit in the front door, no photos allowed and when you're done, you exit at the rear. Cool as.
And if you are looking for an authentic Finnish souvenir, I'm told they make the best gin in the world. It's called Napue.
All steamed up
Now you can't leave Finland without experiencing a sauna. (Pronounced SOW-na in Finland) and there are plenty. If your hotel doesn't have one, there is a very popular urban public sauna right on the waterfront at Hernesaarenranta. Called L¶yly, it's billed as an urban oasis where you can relax after your sauna and dip in the sea with a light meal and liquid refreshments. [http://www.loylyhelsinki.fi/]
Facts
Finnair flies to and from Helsinki and Singapore daily ( AY081/82 ) – as well as many other Asian destinations. The flight time is about 12 hours in the new Airbus A350-900.
For comprehensive travel and visitor information:
Helsinki: www.visithelsinki.fi
Singapore: www.yoursingapore.com 
Images courtesy of author, Finnair and Visit Helsinki