This article is reviewed regularly (on a monthly basis) by Wego's editorial team to ensure that the content is up to date & accurate.
Updated 9 July 2021
As of 9 July 2021, active COVID cases in Karnataka is 28,64,868 with over 35,000 fatalities. While the situation here is not as grim as the other states, cases continue to climb and precautions need to be taken if you're planning to travel to a city in Karnataka.
Read on to know more about the latest quarantine rules and COVID-19 testing guidelines in Karnataka.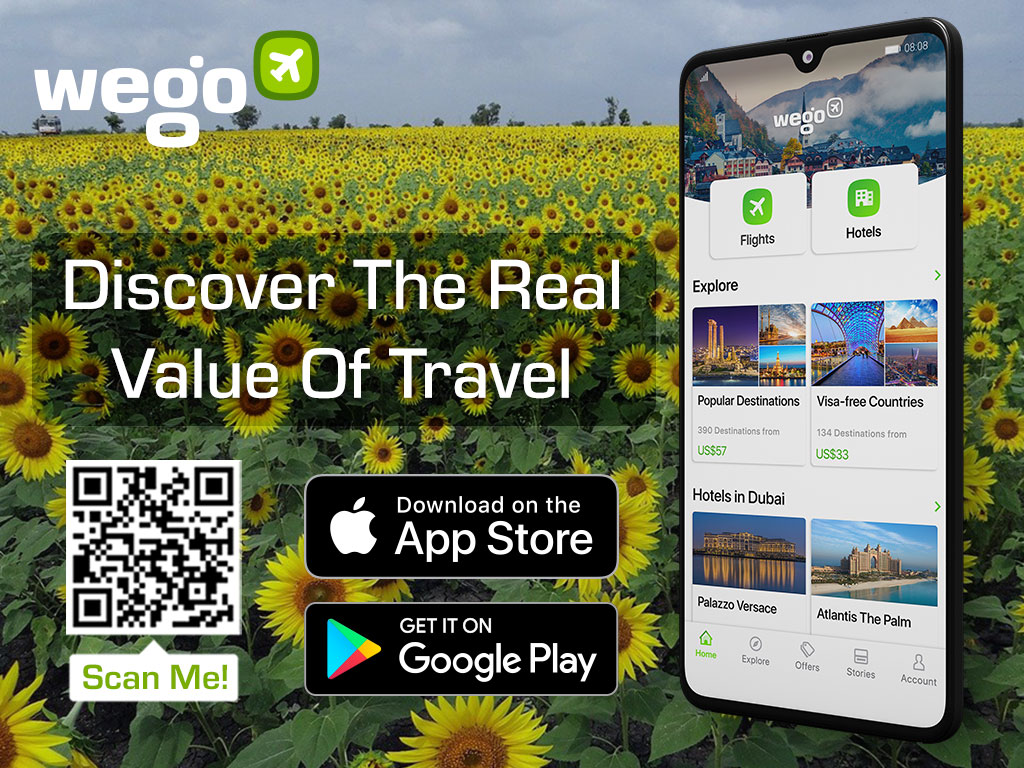 Karnataka quarantine rules
Domestic passengers
It is COMPULSORY for passengers arriving from Maharashtra and Kerala to carry a COVID negative report from an ICMR approved lab not earlier than 72 hours of arrival into the state of Karnataka. This is a requirement by the Govt. of Karnataka.
While the previous regulations such as screening and registration on Seva Sindhu portal have been discontinued, travellers entering Karnataka from other Indian states are still advised to follow social distancing rules and to monitor their own health.
There is no mandatory quarantine for domestic passengers.
If you are asymptomatic on arrival, you may report to work immediately and resume daily activities. You do not need to quarantine yourself on arrival. However, you should monitor your health and watch out for known symptoms of COVID-19 like cough, cold, fever, breathing difficulty, etc. If symptoms become apparent, you are encouraged to consult a doctor immediately.
If you find yourself symptomatic on arrival, you should self-isolate and seek medical aid immediately or call the Apthamitra helpline @ 14410. When in public areas and workplaces, you must observe COVID-19 precautions such as:
Maintaining physical distancing of at least 6 feet or 2 meters
Wearing face masks continuously
Wash hands frequently with soap and water and use hand sanitizer
Cover mouth when coughing.
International passengers
The Ministry of Health and Family Welfare had advised all international travellers to submit a self-declaration form on the Yatri Karnataka online portal and on Air Suvidha portal at least 72 hours before the scheduled date of travel.
The Union health ministry had issued a set of revised guidelines for international arrivals amid the spread of mutant variants of coronavirus in many countries. These are the fresh guidelines for all international travellers:
All international travellers, including children and infants, shall be mandatorily required to submit a self-health declaration form on Air Suvidha Portal and upload COVID-19 negative RT-PCR on Air Suvidha Portal. Test should have been taken within 72 hours of the departure.
They'll also have to submit an online declaration with respect to authenticity of the report and to abide by the decision of the government authority to undergo home quarantine/self-health monitoring for 14 days or as warranted.
Exemption from testing will be permitted only in case of death in family and must be applied for through the online portal at least 72 hours before departure.
At the time of boarding the flight, only asymptomatic travellers will be allowed to board after the thermal screening.
In addition to the above mentioned guidelines and protocols, travellers from United Kingdom, Europe or the Middle East must take note of these additional instructions:
While filling the self-declaration form, apart from providing all other information required in the SDF, passengers need to select:

Whether they plan to disembark at the arrival airport or take further flights to reach their final destination in India.
Based on this selection, the receipt of SDF (dispatched online to the transiting travellers) will display "T" (Transit) in easily readable and bigger font than other text.
The passengers will need to display this receipt to State authority / Government officials at the airport for segregation.
All the travellers arriving from/transiting through flights originating in the United Kingdom, Europe, South Africa, Brazil or the Middle East shall be mandatorily subjected to self-paid confirmatory molecular tests on arrival at the Indian airports concerned (port of entry). Entry made in the SDF regarding telephone number and address would be reconfirmed.
It is mandatory to undergo 14 days of home quarantine if tested negative for COVID-19. Passengers who test positive can opt for institutional quarantine or, supervised home quarantine.
A few hotels in Karnataka are providing paid institutional quarantine facilities for travellers. Readers are advised to check with the hotel authority regarding the facilities offered and their current availability for quarantine travellers.
COVID-19 testing facilities in Karnataka
As sanctioned by the Indian Council of Medical Research (ICMR), coronavirus tests in Karnataka are of the following types: Real-time RT PCR tests, rapid antigen tests, TrueNat tests and CBNAAT tests.
Along with government medical centres, numerous private labs have been set up following ICMR guidelines to meet the COVID-19 testing demands in Karnataka. You can find a list of government and private labs in Karnataka where you can get a COVID test report here. You can read more about getting tested in Bangalore here.
What do you need to know and prepare before getting tested?
You should get tested for COVID-19 if you have one or more of the following clinical symptoms for a prolonged duration: fever, difficulty in breathing, cough, sore throat, running nose, loss of taste or smell, and body pain. It would take anywhere between 3 hours to 2 days for the test results to arrive. Until then, you must isolate yourself to prevent the spread of infection.
You will likely be charged INR 800 for an RT-PCR test, INR 2,400 for the CBNAAT test, INR 1,250 for the TrueNat test, and INR 500 for the Antigen test. The RT-PCR tests cost Rs 500 if the sample is referred by the government.
It's recommended to call the toll-free number 1075 or central helpline number +91-11-23978046 for information before going to get tested. In Karnataka, you may also call 104, the state helpline number for COVID-19.
You'll need to carry your government ID card (Aadhar card/Passport/Voter ID) and proof of your address when you proceed to get tested at any of the laboratories/ hospitals.