This article is reviewed regularly (on a monthly basis) by Wego's editorial team to ensure that the content is up to date & accurate.
Updated on 8th November 2020
Kolkata, the heart of Bengali's Durga Puja and the home to the noble laureate Rabindranath Tagore, is the capital of West Bengal. Also known as the City of Joy, it is a daily celebration of human life and its nuances.
Much to a traveler and the locals' dismay, this bustling city has been brought down on its knees since the global pandemic made its way to the city. As the number of affected keeps scaling exponentially, the city's hospitals are about to reach the brim of toppling, much like the rest of India. As of November 8, the state has a total number of 4.05 lakh (1 lakh = 100,000) confirmed positive cases for COVID 19, with the capital city itself recording a total of 88,200 cases. The death toll in the state stands at 7294.
In an effort to contain the virus, the state government has suspended inbound air travel from time to time. If you wish to return to Kolkata, here's your complete guide to quarantine rules and regulations for inbound travelers in the city.
Quarantine guidelines from the Union Ministry of India
The most recent set of quarantine protocols released by the Union Ministry mandates all international travelers to stay at paid institutional quarantine facilities for seven days post their arrival. When released, they would need to further stay in home quarantine for a week. Depending on the individual state's guidelines, the traveler may need to undergo a swab test after arrival and during the institutional quarantine period.
For convincing causes of distress, such as pregnant women, severe illness, or death in the family, the travelers may be exempted from mandatory institutional quarantine and instead be allowed to undertake 14 days of home quarantine with self-monitoring. Passengers traveling with children aged below ten can also enjoy the privilege. To get this exemption, travelers must apply online at newdelhiairport.in at least 72 hours before their flight to receive approval.
Starting from August 8, passengers will also be allowed to opt-out of institutional quarantine if they can present a negative RT-PCR test report, the test for which shouldn't be older than 96 hours.
Vande Bharat Mission flights to Kolkata
The Netaji Subhash Chandra Bose International Airport in Kolkata started operating repatriation flights under the Vande Bharat Mission from May 7. In this second phase of the mission, the first airplane that touched the airport grounds carried 169 people from Dhaka, Bangladesh.
Initially, the quarantine period for returning travelers was 14 days which was later reduced to seven days as per notice from the central government. Both pay-and-use, as well as government quarantine facilities, were set up in Kolkata for them. Even a portion of the city's airport had been transformed into a quarantine center with nearly 400 beds to accommodate passengers who wouldn't be able to pay the institutional quarantine fee.
Several four-star and five-star hotels such as the Red Velvet Inn, The Fern Residency Kolkata, Pride Plaza Hotel, and others were under the list of the approved institutional quarantine centers. They offered rooms at tariffs discounted up to 50-60% of regular rates. Passengers had the liberty to choose between hotels or government facilities.
Post the second and third phases of the mission that saw 33 international incoming flights, the state was scheduled to receive 11 more repatriation flights in the fourth phase from July 1 to July 15. However, with fears over rising coronavirus cases, the state canceled all VBM flights from July 1.
As of November, the embargo is gradually being lifted with flights on the Kolkata London route which is operating direct air bubble flights from September 16 to October 24. Post Durga Puja, the flight schedule has changed and the flights will operate from London on this route only on Sundays till December. Air India is taking bookings for the same. Kolkata-Dhaka flights have also started after the confirmation of the travel bubble with Bangladesh.
Quarantine details for domestic flights ferrying passengers to Kolkata
Health officials at the airport conduct thermal screening of every incoming passenger at Kolkata Airport. All asymptomatic travelers are released without any mandatory institutional quarantine requirements. They are, however, advised to stay in home quarantine and monitor their health thoroughly for the next two weeks. If any sign of the disease surfaces such as fever or breathing issues, they must call up the state helpline number 1800 313 444 222/033-23412600 or 2357 3636/1083/1085, or inform their local state medical officer.
For those passengers exhibiting symptoms, samples are collected for the COVID test at the nearest health facility. If the symptoms are mild, they can go for home/institutional quarantine. Officials would escort the travelers with moderate or severe symptoms to a COVID specialty center. In either case, further steps would be taken based on the results of the test.
As per the state-wise quarantine rules and airport obligations released by the Airport Authority of India, all passengers should fill up the Sandhane App and fill up the self-declaration form digitally. It must also be submitted to the state health officials at the airport.
July 6 onwards, the state has also banned direct flights from six Indian cities, namely, Delhi, Mumbai, Pune, Chennai, Ahmedabad, and Nagpur. This state of suspension on domestic flights was extended till August 31 until further notice. So, domestic travelers would need to reroute through multiple flights to reach Kolkata. Airports like Jaipur, Bhuvaneshwar, Guwahati, Lucknow, and others are becoming common stopover points.
This, however, has changed from September 1. The state government gave a nod for airlines to fly directly to Kolkata from the above-mentioned cities. Flights operated on Tuesdays, Thursdays, and Sundays during the first two weeks of the month as opposed to Mondays, Wednesdays, and Fridays for the latter half of September. The restriction still remains in place for flights from these cities on four days of the week.
As far as international passengers are concerned, they can land at any of the international airports in India and abide by the quarantine rules of that particular state before arriving in Kolkata (since direct flights are limited).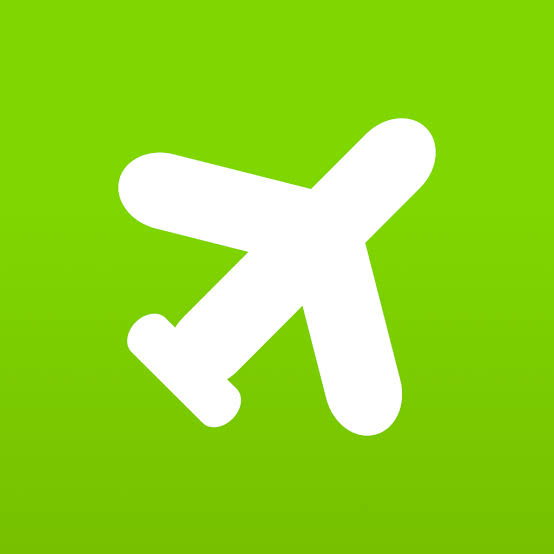 Book cheap flights to Kolkata on Wego
International charter flights and quarantine rules
In a recent development of international air travel policies, West Bengal has given clearance to operate international charter flights in Kolkata. Here, the airlines need to submit a NOC, along with passenger count, travel dates, name of the sponsor, and other flight details.
According to the SOP, only asymptomatic individuals must be allowed to board the plane. 24 hours before the boarding, the undertaking needs to be submitted at newdelhiairport.in, stating that all passengers are COVID negative. The RT-PCR tests for the same must have conducted no earlier than 96 hours, in line with the Union Ministry's quarantine guidelines for international travelers.
On arrival, passengers will be screened for symptoms. If there's an indication of even mild symptoms, they will be reported to COVID hospitals. While the state has issued a fresh list of 27 hotels with 1436 rooms for paid institutional quarantine in Kolkata, none of the passengers need to go into institutional quarantine, now that a negative report is sufficient. This, however, hints at a possible reinstitution of non-charter Vande Bharat flights in the coming days.
No price caps are levied on these charter flights. So, without a doubt, their charges would be higher in comparison with the Vande Bharat flights that were operational in Kolkata previously. For instance, flights from Dubai could cost you anywhere around INR 40,000 to INR 50,000.
With surging demands, charter flights are bringing back West Bengal residents in larger numbers. DrukAir, Qatar Airways, Spice Jet, Biman Bangladesh, etc. are some of the airlines operating these flights. For all such travel bubble flights, an RT-PCR certificate is mandatory with no further requirements for paid institutional quarantine. Instead, home quarantine for 2 weeks is the norm. If you do not have a negative RT-PCR report, you cannot board the flight and enter Kolkata.
But for the Kolkata-London route, you can opt for a COVID test on arrival since Kolkata airport has now set up a testing facility. When flying the test certificate, you can pay INR 1500 at the airport and get yourself tested to go forward with a 14-days home quarantine once you test negative.
[wp-faq-schema title="FAQs" accordion=1]