This article is reviewed regularly (on a monthly basis) by Wego's editorial team to ensure that the content is up to date & accurate.
Updated 16 February 2022
Starting from 14 February, the Indian government has allowed arrivals from all countries to enter its borders with the main condition being a fully vaccinated status, which means Malaysian travellers who have been fully vaccinated with WHO-recognized vaccines will once again be able to visit the amazing cities of India including Bangalore.
While the two governments have made the necessary arrangements, the first order of business is to properly prepare for the trip by determining whether flights are actually available. Read on to learn more about travelling from Kuala Lumpur to Bangalore and vice versa.
Booking your flights and hotel
Flights from Kuala Lumpur to Bangalore are available with multiple options.
A more affordable option entails a transit, but if you opt to complete your journey in a direct flight, we have some excellent selections for you, too.
The following are some of our recommendations for your Bangalore flight and hotel stay.
*All prices are accurate at the time of writing
Flight price and schedule
SriLankan Airlines (roundtrip): RM 3,566
Departing 27 February
KUL – CMB (transit) 22:00 – 23:00
CMB – HYD 7:05 – 9:00 (+1)
HYD – BLR 18:30 – 19:30
Returning 6 March
BLR – BOM 6:40 – 8:15
BOM – CMB 10:55 – 13:20
CMB – KUL 14:45 – 21:00
Emirates Airline (roundtrip): RM 4,134
Departing 27 February
KUL – DXB 1:30 – 4:45
DXB – BLR 7:10 – 12:40
Returning 6 March
BLR – DXB 13:40 – 16:05
DXB – KUL 8:20 – 19:20
Qatar Airways (roundtrip): RM 5,731
Departing 27 February
KUL – DOH 2:45 – 5:30
DOH – BLR 14:15 – 20:50
Returning 6 March
BLR – DOH 21:50 – 23:30
DOH – KUL 1:45 – 14:05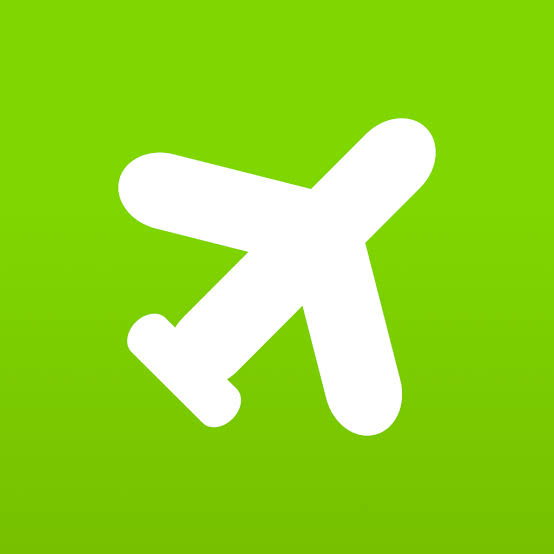 Find the best prices on Wego
What if my flight gets delayed/cancelled?
In light of the times, airlines are constantly updating their global cancellation policy with the aim of providing travellers with as much flexibility and booking comfort as possible. 
If your flight is cancelled or delayed due to an unforeseen reason within the airline's control, you're eligible for a refund. The airline may also offer to re-route you on the next available flight, however, if that doesn't work for you, you can choose to receive a refund instead.
For example, Emirates allows its customers to either keep their tickets for future travels for a period of 24 months or request a refund. 
Similarly, SriLankan Airlines also provides travellers with the option of changing the flight date in the form of a travel voucher valid for 12 months. If you prefer to receive a refund, you can do so through the airline's refund page.
Airline general safety and hygiene policies
Airlines are understandably concerned about the wellbeing of their crew and passengers, which is why heightened safety and hygiene measures have now been adopted. Things like electrostatic sprayers, UV light disinfection systems, and even robots cleaning every nook and cranny are now practically the norm.
Others, however, remain relatively the same. Flights still offer in-flight meals served by mask-wearing flight attendants. Full-service carriers the likes of Emirates and Qatar Airways still serve meals as in pre-pandemic times but with additional measures in place to reduce contact such as offering a digital menu, pre-prepared meals and cutleries covered with plastic. 
Hotels in Bangalore
Bangalore has its share of high-end hotels promising guests a memorable stay experience. The following are some of Bangalore's top hotels in close proximity to several popular attractions.
Taj West End
Located right at the heart of Bangalore, nestled amidst 20 acres of flora and defined by its illustrious heritage and colonial charm, Taj West End is a lush sanctuary in Bangalore. Laze in the sun, lounge by the pool, or take a unique heritage walk within the luxury hotel, where you can also enjoy a range of spectacular fine-dining experiences, with flavours crafted for every palate.
In close proximity to the Bengaluru Golf Club and the Turf Club, this legendary hotel on Race Course Road is a prominent landmark in the centre of the city, with the Bengaluru International Airport only an hour away. The Banashankari Temple and Shree Mukti Nagar Kshetra is just a 3-minute walk from the hotel premises. 
Price starts from RM 400 per night.
Conrad Bangalore
Conrad Bangalore rises 24 stories above Bengaluru's Central Business District with amazing views of the picturesque Ulsoor Lake. The building's unique hospitality features and amenities, including five dining options, the signature Conrad Spa and infinity pool, emphasise the warm, relaxed feel of the tropical condition of the city. 
Cubbon Park- the 130-hectares botanical garden, often referred to as the "lungs" of Bangalore, is just 3 kilometres away from the hotel. Prominent temples such as the Sri Someshwara Swami Temple and the Banashankari Temple are just a short ride from Conrad Bangalore. 
Price starts from RM 329 per night.
ITC Windsor
An aristocratic presence in the heart of Bangalore, ITC Windsor sprawls lavishly on a promontory, overlooking the rolling greens of the Bangalore Golf Club. Embodying the timeless charm of eras long gone, it offers luxurious accommodation, exceptional dining options, stately meeting venues, wellness vacations and more. 
Landmark tourist spots in Bangalore like Cubbon Park and Bangalore Palace are only minutes away from the hotel. Art enthusiasts can visit the Karnataka Chitrakala Parishat and the National Gallery of Modern Art, which are both located close to ITC Windsor, for a creative and unique getaway. 
Price starts from RM 324 per night.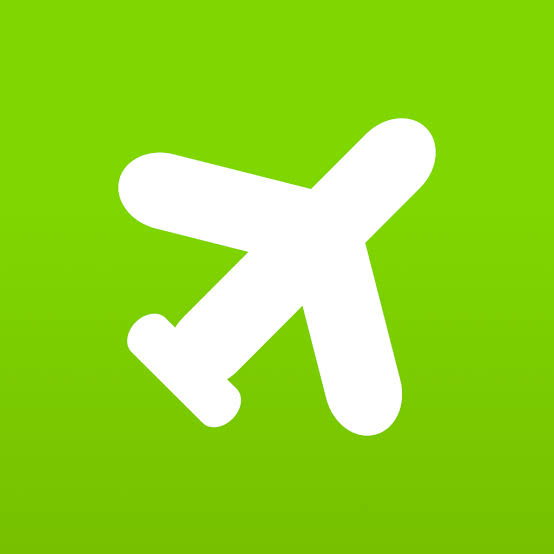 Find the best hotel rates on Wego
KUL – BLR pre-travel requirements
Upon the successful inoculation of 90 percent of its adult population, the Malaysian authorities have lifted travel restrictions for fully vaccinated residents. Thus, provided you are able to satisfy the prevailing requirements, it is currently possible for Malaysians to travel abroad including to Bangalore, India.
However, do note that travellers under the age of 18 must be accompanied by fully vaccinated parents or guardians.
Required documents
Generally speaking, Malaysian residents travelling to India must be in possession of the following:
a valid passport 

a valid Indian visa 

the Mysejahtera app

a self-declaration form on Air Suvidha 

a negative COVID-19 test report/vaccine certificate

the Arogya Setu App
The above items will be needed at check-in, immigration, and upon boarding at Kuala Lumpur International Airport. 
As per India's aviation authority, all airlines flying to India will allow boarding only to those who have filled in all the information in the self-declaration form on the Air Suvidha portal and have uploaded their negative RT-PCR test report or COVID-19 vaccination certificate. This is to prevent COVID positive individuals from boarding the flight.
Be sure to submit your self-declaration form on the Air Suvidha portal before departing for India. The self-declaration form will need to be shown to the airport health staff upon arrival in India. The entire process is free and straightforward.
Pre-departure testing
Fully vaccinated Malaysian travellers who have uploaded their vaccine certificate into the Air Suvidha are no longer required to provide any sort of testing documentation. Further, on-arrival quarantine requirements will no longer apply. 
The same is true for travellers from 86 other countries.  
Departing to Bangalore
Before making your way to the Kuala Lumpur International Airport, make sure to have the Mysejahtera app installed on your mobile device. Airport officials will require you to show your vaccination certificate together with the PCR test result issued within 48 hours. Paper certificates are not accepted.
Proceed to the check-in counter with your travel documents (air ticket or booking confirmation, valid passport and visa if applicable) and check-in baggage if any. Confirm that you are issued with the correct boarding passes and that your travel documents are in order before leaving the check-in counter.
Arriving in Bangalore
Upon arrival at the airport, all travellers will be subjected to a temperature screening by airport officials. Random on-arrival testing will also be implemented at a rate of 2 percent of the total arrivals. Note that these random tests will be done at the traveller's expense.
Anyone exhibiting symptoms or testing positive for the viral infection will be taken to a government isolation facility along with anyone seated within three rows of them on the flight along with the relevant cabin crew. This is regardless of whether or not they have tested negative.  
Finally, airport officials will also be checking for the travellers' self-declaration forms.
Will I have to quarantine upon arrival?
No. All fully vaccinated travellers arriving from Malaysia will only need to self-monitor their health for 14 days.
COVID rules in Bangalore
The current government-imposed COVID rules in Karnataka are as follows:
Pubs, clubs, bars, hotels and other eateries will function only at 50% capacity, and entry will be restricted to only fully vaccinated individuals (unless medically exempt/children) 

Cinema, multiplexes, theatres,  auditorium will function only at 50% capacity, and entry will be restricted to only fully vaccinated individuals (unless medically exempt/children) 

Night curfew- 10PM to 5AM on all days

Marriage attendee cap at 200 people, 100 people for other open-space events 

Masks and COVID appropriate behaviour must be observed at all times
Returning to Malaysia
Malaysia currently allows nationals and a wide list of non-Malaysian residents to return or enter the country. Among them are foreigners holding valid Malaysian long-term visit passes, diplomats, and other foreigners able to secure clearance from MyTravelPass/MyEntry.
Pre-departure testing
The Malaysian authorities require all arriving passengers from India to present a negative RT-PCR test taken two (2) days before departing to Malaysia, failing which, their entry will be denied. The certificate must be presented in digital or hardcopy, preferably in English or Bahasa Malaysia.
Further, on-arrival testing is mandatory. You can either pre-book your test online or register manually once you arrived at the Kuala Lumpur International Airport. 
For your pre-departure test, you may do so at any ICMR approved COVID-19 testing facility in India. You can find the complete ICMR approved list of labs here. 
The latest prices are as follows:
RT-PCR private lab test price: Rs 500

Home collection RT-PCR test price: Rs 250
Alternatively, you can also take the test at Bangalore airport as follows:
Abbott ID Express RT-PCR test: Rs 3,000. Waiting time: Upto 60 minutes

TataMD – Rapid-PCR test: Rs. 1,200. Waiting time: Upto 2 hours 30 minutes 

Standard RT-PCR test: Rs 500. Waiting time: 4-6 hours
You can pre-book your test here.
While the price cap set for RT-PCR tests remains constant for longer periods, entry rules and regulations are often subject to change. Please visit the Ministry of Health and Welfare's official website to keep track of the latest travel-related announcements.
Applying for quarantine approval
If you're looking to quarantine at home instead of a quarantine facility, you need to apply for approval seven (7) days before departure through the Ministry of Health Malaysia official website. 
The approval is subject to the Ministry of Health Risk Assessment. If your application is approved, you will need to provide the email stating said approval.
Arriving in Kuala Lumpur
The following are the steps arriving travellers need to take at Kuala Lumpur International Airport.
All travellers will be ushered to Gate G1 from arrival points and tagged with a red wristband 

Travellers will then be subjected to a thermal screening where officials will distinguish between symptomatic and asymptomatic travellers. Those not exhibiting symptoms may proceed

Travellers without a local SIM card will be prompted to purchase one for the purpose of activating the MySejahtera app  

If you haven't registered for your mandatory on-arrival test, you must proceed to self-register for the swab test at the digital kiosk

While waiting for the swab, travellers must install the Mysejahtera app and scan the QR code

After the swab, travellers must confirm their country of origin to determine the quarantine period. Travellers must also complete payments concerning taxes and quarantine fees

Proceed to immigration clearance

Exit to holding bay before proceeding to the designated quarantine center accordingly
Will I have to quarantine upon arrival?
Yes, travellers from India must undergo mandatory quarantine at the designated quarantines centers or home quarantine (subject to approval) at the first point of arrival.
Fully vaccinated passengers including Malaysians and foreigners who have a residence in Malaysia, including permanent residents and MM2H visa holders returning from overseas, may observe their quarantine at home, subject to strict requirements.
Additionally, a digital tracking device must be worn for the duration of the quarantine period.
Is there an exemption from quarantine?
An exemption from mandatory quarantine is possible if a traveller is both fully vaccinated and have contracted COVID-19 within 11 to 60 days prior to their arrival. Travellers must be able to produce the relevant documents at the point of entry upon request by the authorities.
The documents are as follows:
Printed or digital laboratory report showing that they had contracted COVID-19 within 11 to 60 days prior to their arrival date;

A 'fit for travel' letter from the hospital if the traveller was treated for COVID-19 at a hospital; OR  

A negative COVID-19 RTK-Ag test if the traveller was isolated at home or in an isolation centre. Please note that the test must be conducted 2 days prior to the departure date
KUL – BLR travel checklist
So to summarize, after you've established that your passport, visa, flight and hotel bookings are in order, follow these steps for a hassle-free journey to Bangalore
Once your departure date has been confirmed, take a PCR test within 48 hours of your departure date

Submit complete and factual information in the self-declaration form on the

online Air Suvidha portal

, including travel details of the last 14 days. Keep this handy on your phone or on paper 

Upload either a negative RT-PCR test report conducted within 72 hours prior to undertaking the journey or two-dose vaccination completed COVID-19 vaccine certificate in the self-declaration form

Download and install Mysejahtera app from Google Play or the App Store, and make sure to register yourself on the app. Airport officials will check both your test result and vaccine certificate through the Mysejahtera app
At the airport, ensure that your boarding passes other travel documents are in order and make your way to the Departure Hall. If everything is in order, you may continue and board your flight
Upon arrival at Bangalore
De-board your plane and prepare to be subjected to a thermal screening. You may also be subjected to a random on-arrival testing

Prepare to produce your self-declaration form upon request by the airport officials

If you're fully vaccinated, you will not be required to quarantine. You will be only be required to self-monitor your health for the next 14 days
Prior to your return to Kuala Lumpur be sure to complete the following:
Take a PCR test within 48 hours before your return flight. You can also opt to pre-book your on arrival test before your return flight
If you would like to home-quarantine upon your return, be sure

to apply for approval seven days before departure through the Ministry of Health Malaysia's

official website

. Otherwise, you'll be subjected to an institutional quarantine
Arriving in Kuala Lumpur
Upon arrival, you will be subjected to a thermal screening
If you've yet to register for the on-arrival test, you will need to self-register for the swab
If you're obliged to serve institutional quarantine, you'd need to take care of the cost and fees before proceeding to immigration
You may proceed to either your home or the quarantine center depending on your arrangements