This article has been reviewed by Wego's editorial team to ensure that the content is up to date & accurate.
Wego reports that Kuwait Airways, the official airline of the State of Kuwait, has announced the initiation of new routes to Barcelona, Spain, effective from 30 October 30, 2023.
Barcelona, globally recognized for its rich cultural tapestry, distinguished architecture, and significant sporting events, stands as a prime destination for global travelers. With this new service, Kuwait Airways aims to provide its passengers with more travel options and a chance to explore this magnificent city.
The airline will operate three weekly flights on Mondays, Thursdays, and Saturdays. This schedule provides flexibility for travelers planning their vacations or business trips.
Travelers can now book their flights to Barcelona on the official Kuwait Airways website. The airline assures its passengers of a safe and comfortable journey as they discover the city of tourism, culture, and sports.
This novel addition to Kuwait Airways' itinerary underlines its sustained efforts to broaden its international reach, resonating with its aspiration to bridge Kuwait with the broader global community.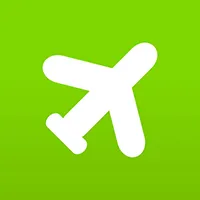 Book Cheap Flights From Kuwait to Barcelona