This article is reviewed regularly by Wego's editorial team to ensure that the content is up to date & accurate.
Kuwait Airways has achieved a significant milestone with the launch of its winter flights to Barcelona, Spain, on 31 October 2023. As reported by Wego, this thrilling addition to the airline's route network, with flights operating three times a week, on Mondays, Thursdays, and Saturdays, enhances travelers' choices for experiencing one of Europe's premier destinations.
Expanding opportunities for travelers
Emphasizing his delight at the launch, the CEO of Kuwait Airways, Captain Ahmed Mohammed Alkreebani, expressed, "Today we are pleased to celebrate the launch of Kuwait Airways' first flight to the Spanish city of Barcelona, ​​which is one of the most important travel destinations in Europe. This comes within the framework of the company's strategy to expand its network of destinations and provide options."
Alkreebani further noted that Barcelona was carefully chosen as it aligns with the preferences of its customers, meeting the airline's ambitions to add distinctive destinations to its global route map.
دشنت شركة الخطوط الجوية الكويتية اليوم أولى رحلاتها التجارية إلى مدينة برشلونة، أسبانيا. بواقع 3 رحلات أسبوعياً: الإثنين – الخميس – السبت، ضمن موسم رحلات الشتاء لهذا العام. احجز الآن عن طريق الموقع أو الاتصال على خدمة العملاء 171

Today Kuwait Airways has launched winter flights… pic.twitter.com/4BiGCcfgV0

— Kuwait Airways (@KuwaitAirways) October 30, 2023
The launch of flights to Barcelona was marked by a grand inaugural ceremony attended by various dignitaries, including Kuwait Airways' Chief Executive, Captain Ahmed Mohammed Alkreebani, the Director of Corporate Communication, Public Relations and Marketing, Khalid Al-Bustan, and the Ambassador of Spain to the State of Kuwait, H.E. Miguel Moro Aguilar.
The first flight to Barcelona witnessed smooth check-in procedures and passengers' satisfaction with Kuwait Airways' punctuality and services.
Kuwait Airways' entry into the Barcelona market is a significant step that not only enhances travel options for Kuwaiti residents but also strengthens the connections between Kuwait and Spain. Travelers can now explore the beauty and culture of Barcelona while enjoying the comfort and convenience offered by Kuwait Airways.
Barcelona: a special choice for Kuwait Airways
Alkreebani emphasized that Barcelona was chosen after carefully considering local and global market requirements, citing its rich tourist, historical, cultural, and sporting attractions.
He further added, "It is one of the most important tourist and cultural cities in Europe, which includes the best tourist areas and the best football clubs in the world."
Cutting-edge fleet and premium services
Kuwait Airways currently boasts a modern fleet equipped with the latest technology to meet the expectations of its passengers.
Aimed at enhancing the overall travel experience, Alkreebani highlighted several premium services, including Limousine service, Just Upgrade for Royal, First Class, and Business Class passengers, BLUEFI for all the customers during the trip, Airport Upgrade service, which allows customers to upgrade their seats 3 hours before the flight, Home Check-In service for Royal and First Class passengers and more.
Strengthening bilateral relations
The Ambassador of Spain to the State of Kuwait, H.E. Miguel Moro Aguilar, lauded the initiative, drawing parallels with the earlier success of Kuwait Airways' flights to Madrid by stating, "I am glad to be at the T4, Kuwait Airways Terminal, this morning along with our Kuwaiti friends from Kuwait Airways in the first direct flight ever to Barcelona, Spain. In slightly more than one year, we have seen the start of Kuwait Airways' flights to Madrid and now to Barcelona."
He further expressed optimism about the positive impact of direct connections between the two nations, fostering greater people-to-people contacts, business opportunities, and stronger bilateral relations.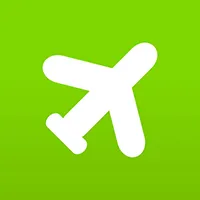 Book Cheap Flights From Kuwait to Barcelona