This article is reviewed regularly by Wego's editorial team to ensure that the content is up to date & accurate.
Updated November 2023
In our fast-changing global landscape, it's essential for individuals considering travel to or residence in Kuwait to remain well-informed about immigration and visa developments. Kuwait, celebrated for its historical heritage, robust economy, and diverse culture, has consistently attracted a wide range of individuals. Whether you're a tourist eager to discover its captivating scenery, a skilled worker pursuing career prospects, or a student with educational ambitions in Kuwait, keeping abreast of the most recent visa updates and regulations is of utmost importance.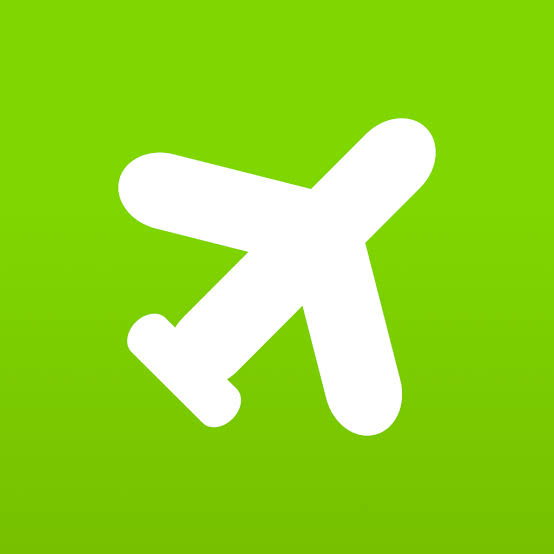 Book cheap flights to Kuwait now
Keep reading as Wego provides you with the latest news and updates regarding Kuwait visas for the year 2023.
Latest news
Kuwait is now set to introduce more travel restrictions for expats and insist more bills are paid in full before they can leave the country. According to the reports, under new plans, expats in the country could be required to pay electricity and water bills before being allowed to travel internationally.
The Kuwait Ministry of Interior introduced new rules requiring expats in the country to settle traffic fines and violations before they could exit for any reason. The ministry has urged expatriates to adhere to these regulations as a means of upholding security and preserving public order.
وكيل وزارة الداخلية الفريق أنور البرجس يعقد اجتماعاً تنسيقياً مع وزارة الكهرباء والماء والطاقة المتجددة

عقد وكيل وزارة الداخلية الفريق أنور عبداللطيف البرجس اليوم الاثنين الموافق 21/8/2023 اجتماعاً تنسيقياً مع وكيل وزارة الكهرباء والماء والطاقة المتجددة المهندسة مها العسوسي،… pic.twitter.com/sdcgpliU8a

— وزارة الداخلية (@Moi_kuw) August 21, 2023
Moreover, as per local media reports, the Ministry of Electricity and Water and Renewable Energy has agreed to link payment systems with the Ministry of Interior.  The Interior Ministry also shared a statement on social media to report their meeting with the Ministry of Electricity, Water and Renewable Energy officials to discuss "co-ordination mechanisms."
According to the reports, the new measures will be introduced from September onwards, meaning expats will need to pay debts held in their name owed to electricity and water companies.
Additionally, as other ministries are encouraged to link services with the Ministry of Interior, expats may be required to pay transportation fees, utility bills, civil card penalties and more before being permitted to travel.
Kuwait visa news 2023
Given below are some of the latest news and updates regarding Kuwait visas, including entry visas, visit visas and residency visas:
Kuwait entry visa news
Kuwait sports and cultural visa
The Kuwait sporting and cultural visa is a brand-new entry visa category tailored for individuals seeking to actively participate in sports, cultural, or social activities in Kuwait.
The visa allows recognized sports clubs, cultural institutions, and accredited social bodies or associations within the country to request the issuance of this visa from the General Directorate of Residence Affairs, subject to their established regulations. Furthermore, it also allows holders to reside in Kuwait for a three-month period, with the option to extend it for up to one year.
For more details regarding this visa, please refer to our article below.
Kuwait residency visa news
Kuwait residency visa renewal
The government has recently updated the Kuwait residency visa renewal regulations for expatriates, effective as of 10 September 2023. These new rules are designed to enhance coordination between the General Administration of Residence Affairs and the General Administration of Information Systems for the purpose of efficiently managing and collecting debts owed to the state by foreign citizens.
Under these updated regulations:
expatriates are required to settle any outstanding debts owed to the Government before they can renew their residency permits
to facilitate this process, the Ministry of Interior has mandated that expatriates wishing to renew their residency must make their debt payments through official state agency websites or the Sahl mobile application
The Ministry of Interior emphasizes the significance of complying with these legal requirements and urges individuals not to violate these laws. This initiative underscores Kuwait's dedication to maintaining public order and upholding national security. Furthermore, it demonstrates the government's commitment to prudent financial management, thereby contributing to the overall stability and security of the nation.
Kuwait work visa
Kuwait's Public Manpower Authority (PAM) had previously announced changes to the regulations governing expats over 60 with a higher secondary degree or less. These expats can now move their residency to the private sector, which was previously prohibited.
The new rules apply to expats working for government jobs, state-owned entities, dependents, investors, commercial or industrial partners, and those with self-sponsored residencies. Additionally, expats over 60 with self-sponsored residency can also move their residence to the private sector.
For more information, visit our dedicated article below
Kuwait visit visa news
Kuwait has implemented a series of modifications to its visit visa regulations, including revisions to both the tourist visit visa and the family visit visa.
Kuwait family visit visa
As per some official sources, the Ministry of Interior will issue new conditions regarding Kuwaiti family visas at the end of this year. Family visas have been suspended for over a year, in the implementation of ministerial directives to re-evaluate the mechanisms for their issuance and apply new mechanisms that prevent visitors from overstaying their permits.
According to the sources, "The new mechanism is almost ready and will be submitted to the Minister of Interior Sheikh Talal Al-Khaled in the coming period." They further stated, "It will include a granting a special card to the visitor and mandating the visitor gets health insurance, whether they are a son, daughter, or parent of a child older than 16 years old or a parent and their child."
Moreover, the sources further added that visas would not be issued for a resident's brother or sister. Additionally, the health insurance fee could reach up to KD 500 and the visit period cannot exceed one month.
Furthermore, the new conditions include that an applicant must ensure the departure of a visitor immediately after the end of the visit period. In case they fail to do so, the residents who applied for their visa will be legally accountable and subjected to financial and administrative punishment, including permanent bans on them from issuing a visit visa.
For more information, visit our dedicated article below.
Kuwait tourist visa
Aside from the alterations mentioned earlier on Kuwait's visa regulations for 2023, a new development has emerged concerning Filipino visas. The Department of Foreign Affairs of the Philippines confirmed that Kuwait ceased granting fresh entry visas to Filipinos. This action was implemented on 10 May 2023 and may be deemed as a diplomatic maneuver intended to compel the Philippine government into lifting its restriction on sending domestic workers to Kuwait.
The ban includes tourist visas but doesn't affect Filipinos with residency status in Kuwait, including around 300,000 Filipinos. The DFA is committed to resolving issues with Kuwait amicably and is confident that a mutually satisfactory solution could be reached by prioritizing protection and access to justice for all Filipino nationals working in Kuwait, as Foreign Undersecretary Eduardo de Vega stated.
For more information, visit our dedicated article below.
GCC unified tourist visa
The Gulf Cooperation Council (GCC) has officially approved a unified tourist visa, allowing easier travel between six GCC member countries, namely the UAE, Saudi Arabia, Qatar, Kuwait, Oman, and Bahrain. This significant decision was made during the 40th meeting of the Interior Ministers of the GCC, chaired by the Minister of Interior of Oman, Sayyed Hamoud bin Faisal Al Busaidi, in Muscat, Oman.
The unified GCC tourist visa is expected to be in effect between 2024 and 2025, following each country's internal regulations. This move is aimed at boosting tourism and economic integration in the region, making travel more accessible for residents and tourists. Additionally, the ministers also agreed to electronically link traffic violations among GCC countries and work on a comprehensive strategy to combat drug-related issues in the region.
For more information, visit our dedicated article below.
[Total: 109 Average: 4.5]