This article is reviewed regularly (on a monthly basis) by Wego's editorial team to ensure that the content is up to date & accurate.
Updated 09 January 2023
After a year of stringent restrictions, Kuwait has finally eased its Covid-19 restrictions in the country by scrapping the quarantine and testing requirements international travellers to Kuwait. The country has now allowed the entry of unvaccinated foreign nationals without the need for testing and quarantine.
Here's everything you should be aware of concerning Kuwait PCR test entry requirements.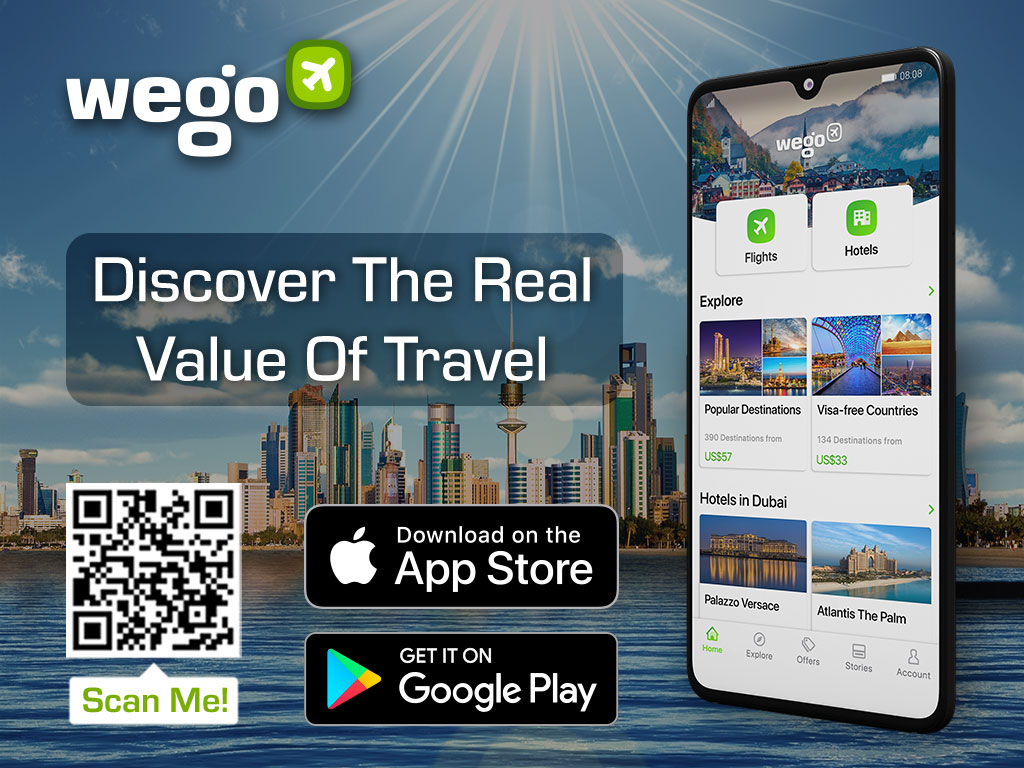 Kuwait PCR testing requirements
Kuwait has relaxed most of the COVID-19 related entry restrictions from 1 May 2022 and has lifted the quarantine, testing and vaccination requirements for arrivals. The country is also permitting the entry of non-Kuwaiti passengers who are not vaccinated against COVID-19 as of February.
All health travel procedures and requirements related to the COVID-19 pandemic have been cancelled. Since 1 May 2022, travellers to Kuwait are NO longer required to submit a pre-departure PCR test or arrival test or provide proof of vaccination. This applies to all travellers whether they are vaccinated or not.
Those who have come into contact with people infected with COVID-19 must take a PCR test within 14 days of exposure and wear a face mask.
All arriving passengers are mandated to install Shlonik (iOS, Android) application on their personal devices, which will be used only to follow up on COVID-19 positive cases. As of now, the Kuwait-Mosafer and Belsalamah platforms have been suspended until further notice.
What about testing at the airport?
Testing at the Kuwait airport is no longer necessary as PCR examinations for all international arrivals (regardless of their immunization status) are cancelled. To be considered as fully vaccinated you should be inoculated with any of the vaccine doses mentioned below:
AstraZeneca (Vaxzevria) – 2 doses
Janssen – 2 doses
Moderna or Pfizer-BioNTech (Comirnaty) – 2 doses
Sinopharm – 2 doses
Sinovac – 2 doses
Sputnik V with one vaccine dose of AstraZeneca (Vaxzevria)/Janssen/Moderna/Pfizer-BioNTech (Comirnaty).
Testing in quarantine
Travellers to Kuwait are not required to undergo quarantine measures upon arrival. However, Travellers who contract COVID-19 will need to quarantine at home for 5 days and wear a face mask for another five days after completing their quarantine period.
The face mask mandate has also been removed for all travellers; however, those showing symptoms of the virus will have to wear one. All public places can be accessed regardless of COVID-19 vaccination status, and PCR tests are no longer required at workplaces and educational institutions.
Exemptions
There are no current exemptions for travellers to Kuwait.
Please note that authorities can re-impose, further ease, or otherwise amend any restrictions for travellers to Kuwait with little-to-no notice depending on the COVID-19 trends and activity over the coming weeks.