Japan's former capital, Kyoto is renowned as one of the country's most beautiful cities with its Imperial palace, ancient temples, waterfalls and manicured parks where Sakuras blossom in full splendour every Spring.
Over the years, modernism has crept in and the most striking evidence of that is the famous Kyoto Station featuring the Matrix, an exposed steel beamed roof meant to reflect both the structure of the station and the grid like layout of Kyoto's street network.
The city still manages to balance its rich cultural heritage with the rapid evolving trends of the modern world. A perfect example would be the modish 9 Hours Capsule hotel existing in harmonious contrast with traditional city houses.
The philosophy behind the name is that 9 hours is the optimum length of time for a short yet complete stay : one hour to shower + seven hours to sleep + one hour to rest = nine hours.
Located within minutes of the subway station, the additional benefit is that transport is a breeze if you're exploring Kyoto.  The hotel is perfect for backpackers or holiday makers who travel light and are in search of decent budget accommodation for a night but still appreciate a touch of luxury.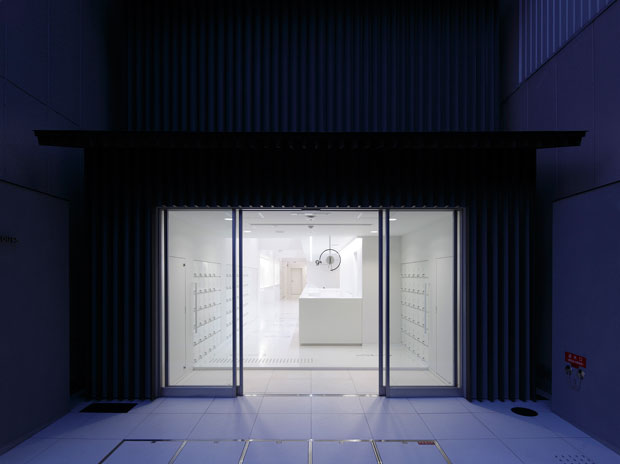 From the outside, the 9 Hours hotel appears as a perfect backdrop for a sci-fi film with its clean lines and exceptionally white and sleek interior. Checking in and out is designed to be as fuss free as possible with only five steps to follow. I suspect women travelling solo will be most appreciative as each floor is gender separated to promote safety and security. Backpackers will also be very pleased to know that this affordable luxury comes with comfortable lounge-wear and complimentary toiletries.
The best part of the experience though is the sleeping chambers. Here, pods that look like futuristic caves are neatly lined up on one side of the room. Climb inside your allocated pod and you will find a sleep ambient control system designed to help you rest more comfortably as you sync your preferences through a control panel.
Leave your bags at the hotel upon checking in and head on down to Kiyomizu-dera, a temple which has been declared an UNESCO World Heritage. In the same are get your 'omikuji' fortune and see what your future beholds. The festival-like atmosphere is infectious and a wonderful place to wander.
In the evening, head to the Gion district and experience the centuries old tradition of Geisha, which literally means 'performing artist', one of Japan's most recognised cultural icons. After dinner return for a good's night rest in your cozy pod.
If you are planning a holiday to Japan, Kyoto is a must for your itinerary with its marbled mix of old and new worlds.
Naturally Wego has a great deal for the 9 Hours Capsule Hotel on our Deals page – check it out here.