It's a magnificent mystery, but in Western Australia you can find the pinkest of pink lakes. On Middle Island, Lake Hillier looks like a giant piece of pink bubble gum, framed by sand dunes and the deep blue Southern Ocean.
What's most fascinating is that no one really knows why its waters are so pink. Scientists think that the colour may be generated from unique bacteria that live in the salt crusts, yet the pretty, pink water must have caused a great deal of excitement for explorer Matthew Flinders, who discovered it back in 1802.
Imagine his complete surprise when he climbed to the top of the island's highest peak for a better look of his surroundings only to discover this unusual and unique body of water in the Australian wilderness.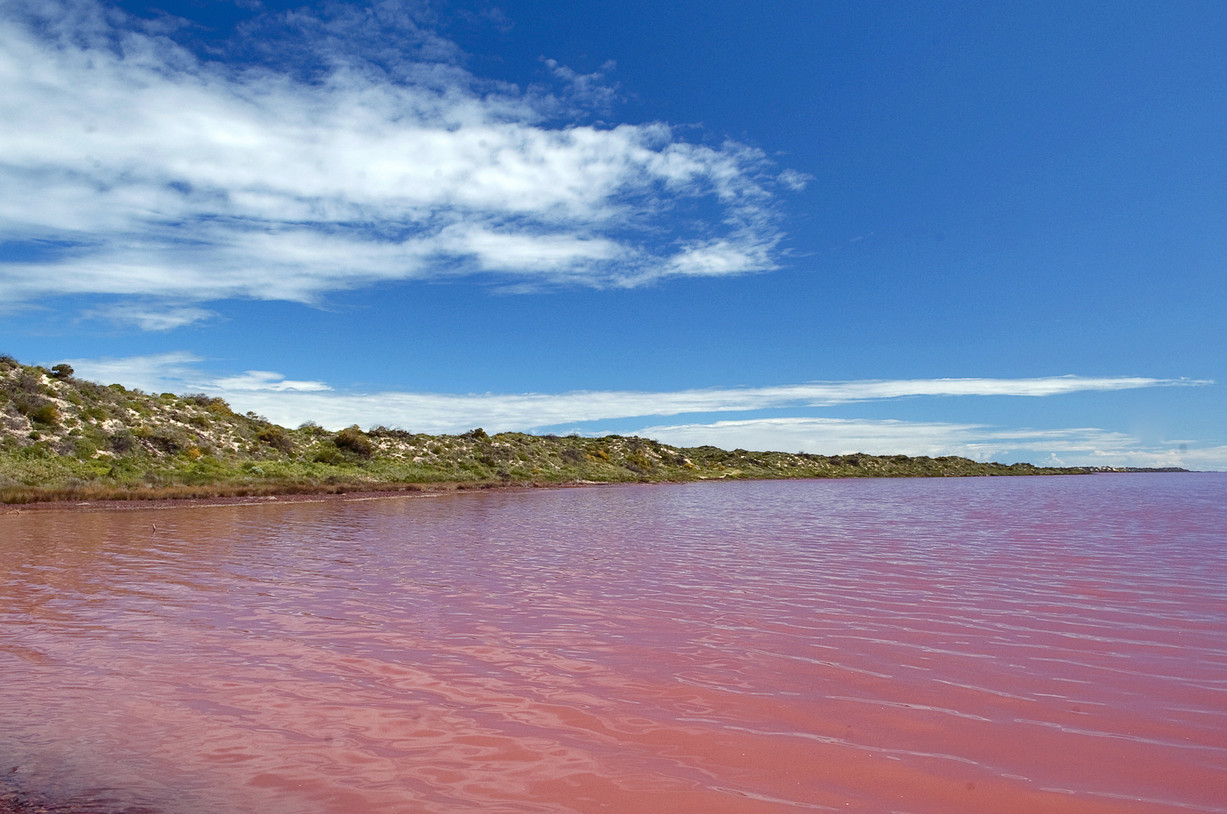 And wilderness it is. Middle Island is part of the Recherche Archipelago off the Western Australian coast of Esperance. You can only view it from the air, which is the best way to absorb its real beauty, or take a leisurely cruise from Esperance which gives you the added thrill of seeing some of the amazing wildlife that lives here. Both are well worth the effort.
Esperance is around an eight hour drive or two hour flight from Perth. It's a beautiful example of one of Western Australia's many coastal towns. If you're short on time take a flight, otherwise spend the time and drive this amazing coastline. It's a beautiful roadtrip.
Australia's magnificent natural wonders put on an impressive show in and around Esperance. Drive Twilight Beach Road and check out West Beach, Blue Haven Beach, Salmon Beach and more. Stroll on the soft, white sands and witness the spectacle of the colour changes of the ocean throughout the day.
The sand dunes are incredible, reaching heights of up to 50 metres, shaped by every shifting wind named the 'Esperance Doctor'.
There's loads of opportunities to play in and around Esperance. Go fishing, diving, windsurfing, or take a 4WD driving tour. Head to sea and say hi to the whales as they pass on their migratory trail between May and October, and check out the local Museum which houses some wonderful Aboriginal artefacts and antiques, even pieces of the US Sky Lab which fell to earth in 1980 near to the town.
The real character of Australia's quaint coastal townships is captured wonderfully in Esperance. And Lake Hillier's beautiful pink waters really have to be seen to be believed.
Grab yourself some great deals on flight to Perth here.