This article is reviewed regularly (on a monthly basis) by Wego's editorial team to ensure that the content is up to date & accurate.
Updated 18 February 2021
The UAE in recent weeks has seen a surge in COVID-19 infection with reports of more than 3,000 cases being recorded daily. In light of this discouraging development,  UAE officials have prompted to implement a series of new rules and measures effective immediately across the UAE. 
Here's everything you need to know regarding the latest COVID rules in the UAE.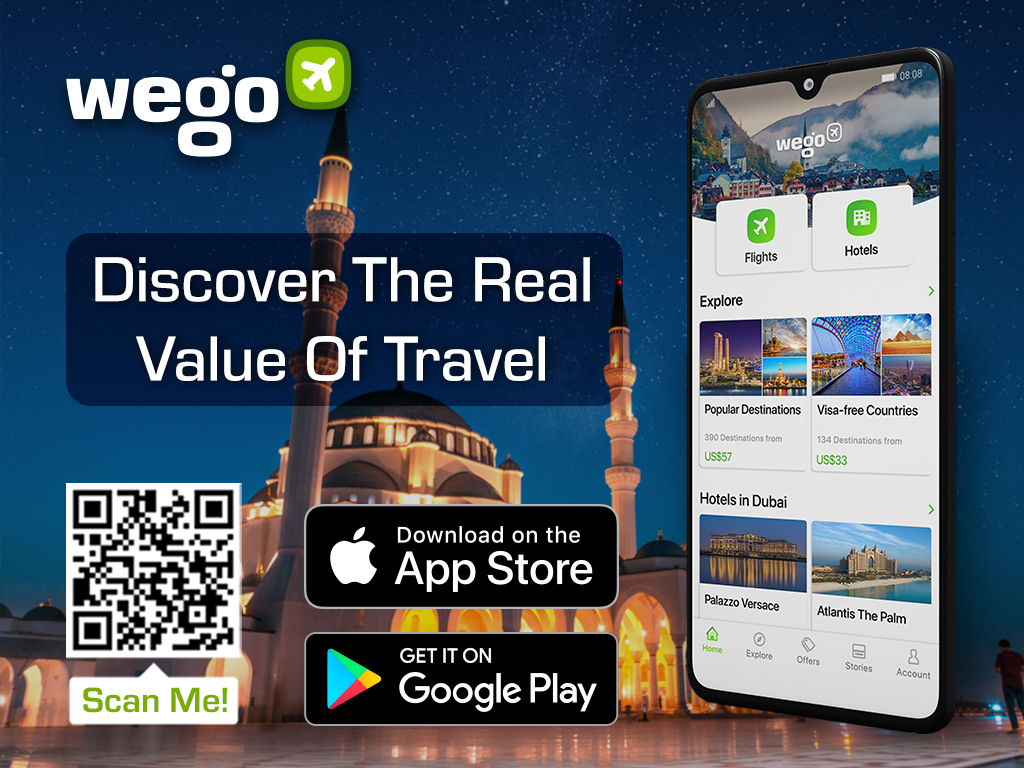 Safety protocols for social events
Ministry of Health and Prevention (MoHaP) and National Emergency Crisis and Disasters Management Authority (NCEMA) have announced a set of protocols for regulating social events and gatherings which are aimed at containing the spread of COVID-19 throughout the country.
The rules for weddings and other family occasions
The number of first degree attendees of both families should not exceed 10
Attendees should conduct a COVID-19 test 24 hours before the event
Open buffets are not permitted; single-use utensils and cups for eating and drinking are recommended
All surfaces and areas should be sanitised frequently
Hand sanitisers should be widely available at events.
The preventive measures at funerals and associated services
Workers in cemeteries must wear face masks
The tools used before and after the burial of the deceased should be disinfected
Workers must wash hands frequently with sanitisers that contain at least 60 to 80% alcohol
Only ten people are allowed to attend the funeral service
No more than two people will dig the grave and the number of pallbearers is restricted to between 4 to 8
Workers in the cemetery must disclose symptoms of any respiratory illness and avoid coming to the cemetery
Awareness posters related to COVID-19 should be posted at the cemetery gate and relatives of the deceased should be educated about the preventive measures.
Common preventive and precautionary measures for the above social occasions
People must maintain a distance of no less than two metres between each other
They must monitor symptoms and avoid going to the funeral in case they develop a symptom of any respiratory illness or get fever
Prepare an isolation room in the event of a suspected case of COVID-19 infection
Be aware of how the disease spreads, wash hands and follow etiquette while sneezing and coughing
Advise people with chronic diseases and the elderly to not attend such events.
Dubai
The new precautionary measures revealed by Dubai's Supreme Committee of Crisis and Disaster Management include:
Audience capacity of seated indoor venues, including cinemas, entertainment and sports venues to be reduced to 50% of capacity.
Hotel establishments must operate at 70% of total capacity; new bookings should be in accordance to the new limit.
The permitted guests number inside swimming pools and private beaches in hotels – 70% of total capacity.
Shopping malls will operate at 70%.
Restaurants and cafés will close by 1.00 am. No entertainment activities allowed in their premises.
Pubs/bars will be closed. Increased monitoring and inspection campaigns will be done to ensure complete following of the precautionary measures and safety protocols, like physical distancing and wearing of face masks.
Dubai's Supreme Committee of Crisis and Disaster Management mandates new decision to increase the separation distance between tables at restaurants&cafes from 2 metres to 3 metres, reduce the number of people allowed to sit at one table from 10 to 7 at restaurants&to 4 at cafes. pic.twitter.com/MAZgVTM8na

— Dubai Media Office (@DXBMediaOffice) January 22, 2021
Abu Dhabi
Abu Dhabi has announced fresh COVID-19 related rules and measures. Limitations have been introduced to the capacities of commercial, economic and tourism activities. Here's what you need to know:
Operational capacity of shopping malls have been capped to to 40 percent.
Hotels, restaurants, coffee shops, public beaches and parks have been asked to function at 60 percent capacity.
Buses will operate at 75 percent capacity.
Taxis will work at 45 percent.
Private beaches and swimming pools are allowed to operate with 50 percent capacity in order to limit the spread of COVID-19 in these public spaces.
All cinema halls have been shut down. Social gatherings and large parties are prohibited.
Sharjah
The Sharjah Economic Development Department (SEDD) has introduced new measures with the aim of combating the spread of the COVID-19 virus in the city. According to SEDD officials, the following measures will be put into immediate effect: 
The operating capacity of public transport has been reduced to 50 percent, while for commercial centres, it has been capped at 60 percent.
Cinemas and other entertainment activities have been asked to operate at a capacity of 50 percent.
Parks and beaches will be opened with 70 percent operating capacity.
Swimming pools and private beaches in hotels are allowed to function at 50 percent capacity.
In addition to these measures, the authorities have postponed all musical concerts, which can be extended in accordance with the pandemic situation in the city.
Restaurants and eateries must adhere to social distancing measures in their premises, ensuring that no more than four people are sitting at one table.
In line with the new measures, employees of government and semi-government institutions across the emirate are required to undergo a weekly PCR test. However, employees in the private sector must undergo a PCR test once in two weeks. Authorities have made an exception for those who have received the COVID-19 vaccine in participation with the national vaccination programme.
Ajman
Residents in Ajman will be required to follow the new COVID-19 guidelines:
Cafes, snack shops, and restaurants across the emirate will have to close by 12 am each day.
In addition, customer capacity at these spaces has been reduced to 50 percent.
Umm Al Quwain
Umm Al Quwain's Local Emergency Crisis & Disasters Management Team has introduced stricter restrictions and precautionary measures to curb Covid-19 infection spread. Here's what you need to know:
The new regulations would require a reduced capacity of shopping malls, public beaches, parks, and cinemas, and also has suspended all concerts.
Shopping centres are required to operate at 60% capacity.
Public beaches and parks are now permitted to operate at 70% capacity.
The capacity has been reduced to 50% in cinemas, fitness centres, private beaches and swimming pools in hotels.
At restaurants and eateries maximum of four people are allowed per table. Also, the tables must be spaced with two meters between them. Inspections will be increased to ensure compliance with all regulations.
Ras Al Khaimah
In order to curb the spread of coronavirus infection in the emirate, Ras Al Khaimah has imposed tough measures. The following are the new guidelines and rules:
Entertainment venues, cinemas, fitness centres, gyms, pools and private beaches at hotels will now operate at a maximum capacity of 50%.
Public beaches and parks must operate at 70% and shopping malls at 60%.
Restaurants and cafes must maintain a 2-metre distance between tables, with maximum four people allowed sitting together, unless they are of the same family.
The management team also underlined and reminded the public to keep a distance of two-metre at all times from others, and to keep following the precautionary and preventive measures at all times.