This article is has been reviewed by Wego's editorial team to ensure that the content is up to date & accurate.
LEGOLAND Dubai has been a popular choice for day trips amongst parents and guardians since its opening in 2016. Be it school vacations, end of exams, or simply a hot day, any reason is a good reason (or should we say good excuse?) to take your children to this one-of-its-kind park in the Middle East.
Read on to find out more about this awesome theme park.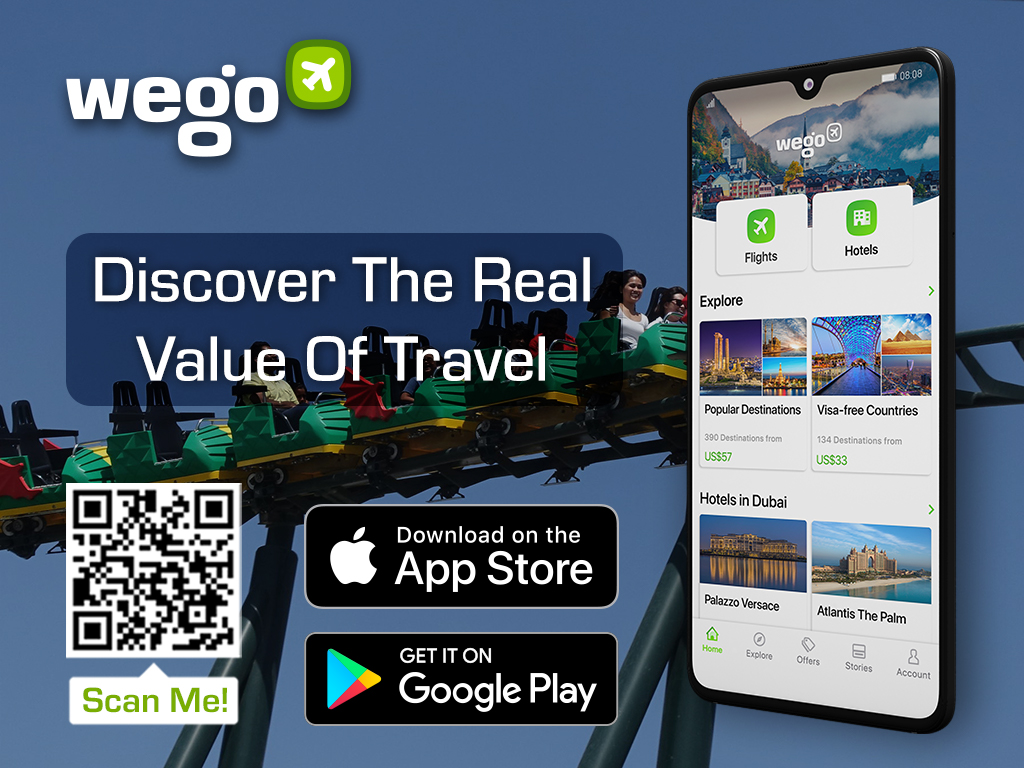 Location and how to reach
LEGOLAND Dubai is located on Sheikh Zayed Rd, just 20 minutes away from Dubai Marina, and is a part of Dubai Parks and Resorts.
Drive towards Abu Dhabi on the E11 Highway (Sheikh Zayed Road), past the Dubai Marina and Jebel Ali. Then take Exit 5 to Dubai Parks and Resorts.
You can also hop on the Roads and Transports Authority (RTA) bus which runs from Ibn Battuta Metro Station to LEGOLAND several times between 7 AM and 11:15 PM.
Alternatively, you take a taxi from the UAE Exchange Metro Station on the Red Line of the Dubai Metro.
Click here for the Google location.
Timings
LEGOLAND Dubai and LEGOLAND Water Park are open-
Sunday to Wednesday: 10AM to 6PM
Thursday and Saturday: 10AM to 7PM
Friday: 10AM to 8PM
Note that LEGOLAND Water Park is still ceasing operation due to the coronavirus pandemic.
Tickets and passes
Tickets for LEGOLAND can be booked online or purchased at the park itself.
However, the day ticket is priced at AED275 if purchased on the day of your trip. If booked online on the official LEGOLAND website at least 1 day in advance, the ticket costs only AED220 per person, and you end up saving 55 Dirhams straightaway.
This price includes full-day, unlimited access to all rides and attractions in LEGOLAND Dubai, but not the LEGOLAND Water Park. Kids under 3 years of age have free entry.
On-the-day tickets to LEGOLAND Water Park are available at the counter for AED295.
For those who frequent the park, buying the Annual Pass is the more economical option. The pass costs AED395 only and will give you admission to the park round the year, plus 10% F&B and retail discounts and special events & offers.
Sales and offers
The LEGOLAND website often holds flash sales, slashing the ticket prices down to AED129. These offers are usually open only to UAE residents and require your Emirates ID.
There are also discounts and packages in the F&B and retail sections too. From free unlimited meals for kids and family roasts to free gifts on shopping at The BIG Shop, there are plenty of ways to get the most out of your money's worth.
The park changes its offers from time to time, so keep checking their website in the days leading up to your trip.
Rides
LEGOLAND Park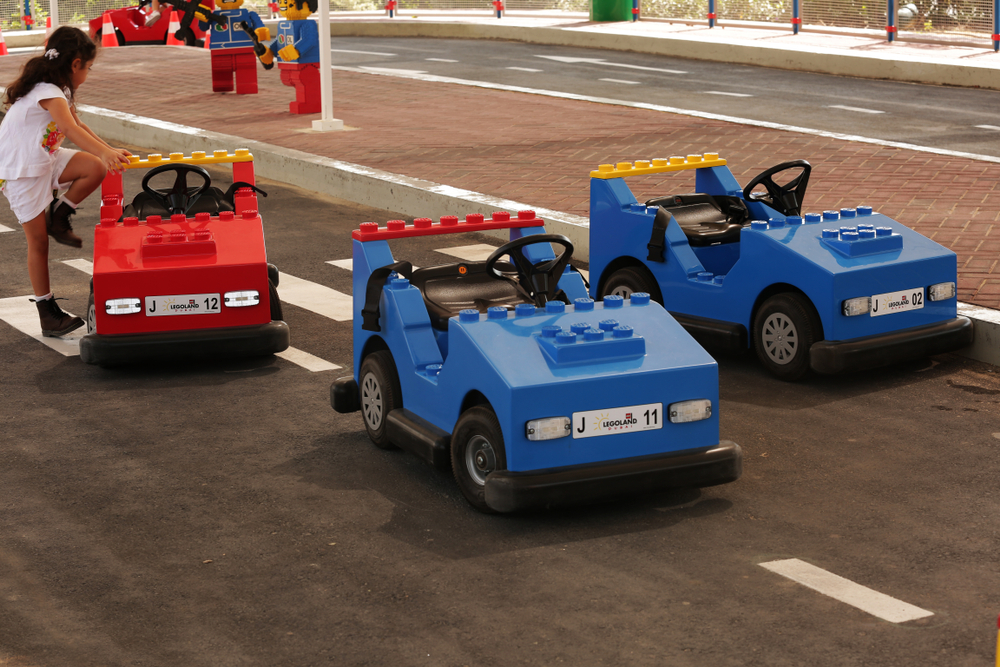 From kid-friendly leisure rides to hair-raising adventures for young adrenaline junkies, the park offers myriad of attractions for people of all age groups. Here are a few of the best.
The Driving School gives kids aged 5-13 years a "real-life" driving experience in individual electric cars and even issues their official LEGOLAND Driving License. Toddlers too can get behind the steering wheels at the Junior Driving School.
The Dragon is the perfect ride for children who love some adrenaline rushes. The roller coaster takes you through the undulating ups and downs as well as a dark section with smoke and strobe lighting. If your child is a first-timer at roller coasters, head to the Dragon's Apprentice for a scaled-down but just-as-fun ride.
Other adventurous rides include the Beetle Bounce, LEGO Technic Twister, and Kids Power Tower.
The park also boasts several building experiences and play areas for children of different ages. LEGO Mindstorms, LEGO Master Builder Academy, Build & Test, and Police Headquarters are the places to be to give your children some intellectual stimulation.
After an exhilarating day at the park, chill out at the LEGO Studios. This won't be like your usual cinema, for their LEGO movies are loaded with special 3D and 4D effects including smoke, lights, and water sprays.
LEGOLAND Water Park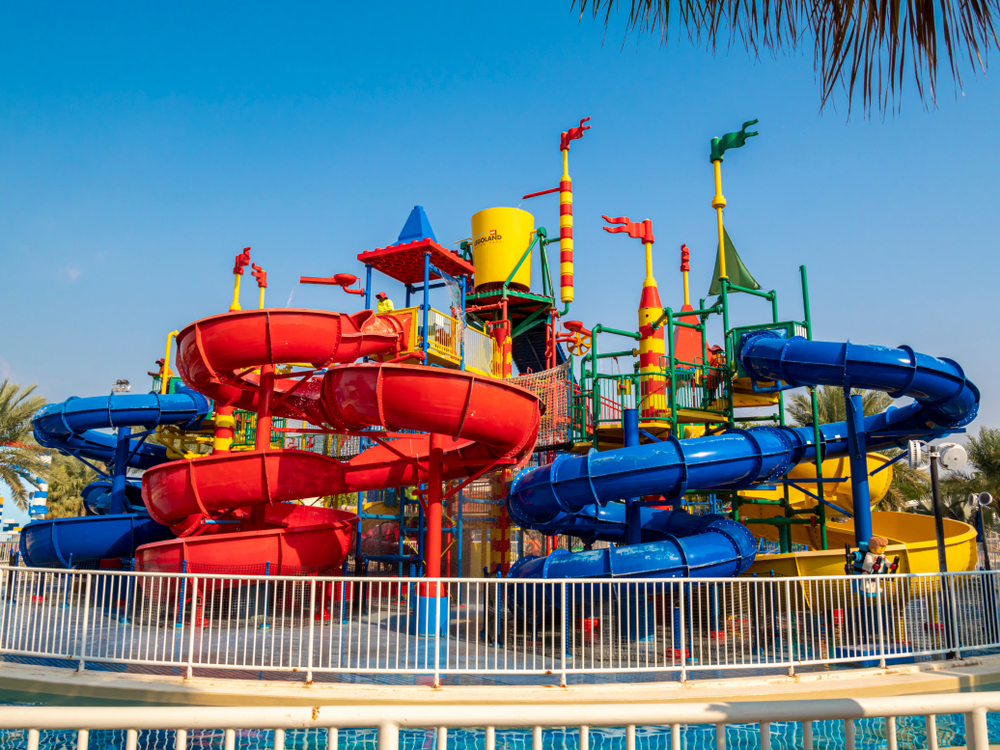 The splish-splash part of the park is a great place to chill out on a hot day in Dubai. While the water park is still closed, a memorable day-out is guaranteed when it reopens.
Those looking for a bit of thrill should definitely the Red Rush, LEGO Slide Racers, and Splash 'N' Swirl.
Slide down the open and closed twisting tubes at Twin Chasers, Tidal Tube, Wave Rider, and Twist 'N' Spin.
If you're coming with preschoolers, make sure you take them to the Duplo Splash Safari and Joker Soaker, for they are sure to have an amazing time at these interactive water playgrounds.
Get a hands-on experience with your entire family at the Build-A-Boat and put your crafts to test. Even better is the Build-A-Raft River, where you can build your own raft and actually float around the pool in it later.
And if you are too tired for any of it, just unwind at the LEGO Wave Pool.
Map
Don't want to miss out on even a single ride? Take a look at the map and plan your day accordingly.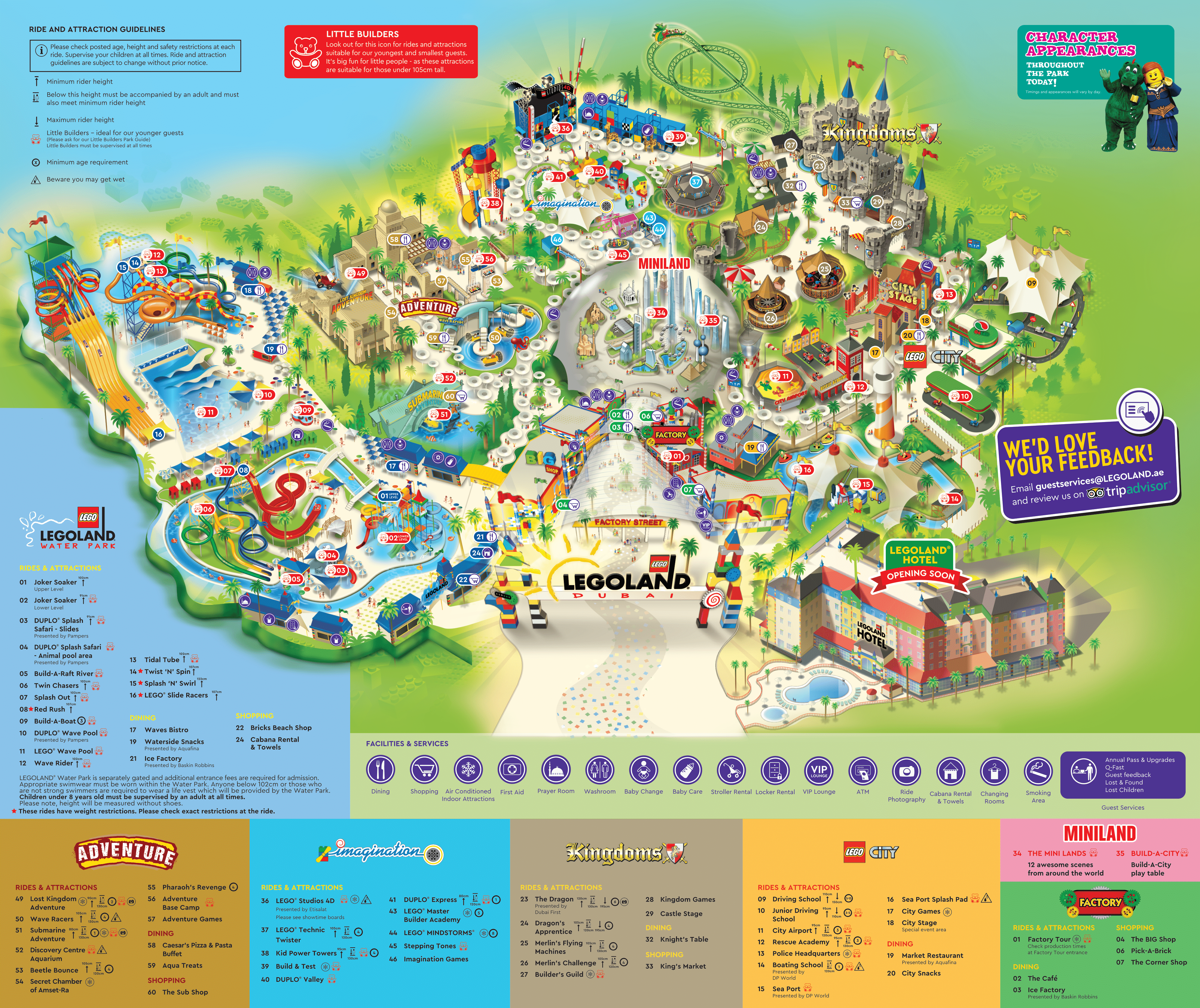 Stay at LEGOLAND Hotel (soon!)
LEGOLAND Hotel is located at the entrance of LEGOLAND Dubai and LEGOLAND Water Park within Dubai Parks & Resorts. It features family-oriented rooms which can accommodate up to 3 adults and 2 kids, and suites that can house 4 adults and 4 kids. Guests will be able to benefit from their packages not only inside the hotel and its restaurant but also at the theme park.
The hotel was going to open to the public in December 2020, but its plans were rained upon by the COVID-19 pandemic. Although the hotel is being 'bricked' right now, it will be opening its gates to LEGO fanatics soon enough!