This article is reviewed regularly by Wego's editorial team to ensure that the content is up to date & accurate. 
Updated August 2023
The highly anticipated Liwa Festival 2023 is set to take place in Abu Dhabi towards the year's end. This extraordinary event seamlessly blends time-honored heritage with modern entertainment, presenting a unique and enriching cultural celebration. Immerse yourself in the lively Emirati culture during this annual occasion and embark on an incredible adventure that promises an unforgettable experience.
Read on as Wego covers all the interesting things you need to know about the Liwa Festival 2023.
Liwa Festival 2023
The Liwa Festival is an annual event that embraces the rich sports and cultural heritage of the UAE, offering a blend of entertainment experiences suitable for families. This grand celebration includes a variety of activities such as thrilling motorsport competitions, engaging horse and camel contests, captivating concerts, immersive dining, and more.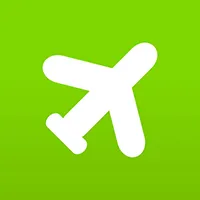 Book cheap flights to Abu Dhabi
Liwa Festival 2023 location
Set against the backdrop of the vast Empty Quarter, the Liwa International Festival 2023 is set to breathe life into the serene desert landscape of Moreeb Dune, creating a vibrant gathering place for people from all walks of life.
Liwa Festival 2023 date
Scheduled to take place from December 16 to December 31, 2023, the festival promises to be a year-end extravaganza. It's worth noting that there might still be some potential adjustments to the dates. Learning from the previous year's event, which extended into the early weeks of January, it's possible that this year's festival might also be extended due to popular demand.
Liwa Festival 2023 tickets
The tickets for the festival have been reported to start from AED 15. However, the exact details of the tickets are yet to be announced. This section will be updated once the details have emerged.
Exciting activities at the Liwa Festival 2023
Visitors can participate in a wide range of festival activities, from savoring the traditional cuisines, engaging in family activities, participating in various competitions, and loads more. The festival is further divided into several zones with different themes to simplify it.
Souks
Immerse yourself in a traditional ambiance that fosters a sense of community and connects visitors with Emirati cultural heritage. This section features an on-site spice market, captivating henna art, captivating basket-weaving displays, and live Emirati cooking demonstrations.
Oasis
For those seeking tranquility and mindfulness, the Oasis zone is a perfect sanctuary. Engage in creatively soothing activities like Terrarium Making, Jewelry Design, Terracotta Pot Painting, and serene Tea Excursions.
Pavilion
The Pavilion is another place to find a calming and relaxing atmosphere. In this area, you can take a break from the bustling festival while appreciating the aesthetic excellence combined with a soothing botanical embrace.
Play Zone
The Play Zone is a place to go for avid gamers or those who come with children. It provides an e-Gaming area with modern and retro arcade machines where you can also participate in e-Gaming competitions and tournaments.
Stage
Don't miss the chance to be part of the excitement at the main stage, where a spectacular concert will showcase the immense musical talent of the Arabian region. The further details of the performers are yet to be announced.
[Total:

171

Average:

4.7

]