This article is reviewed regularly (on a monthly basis) by Wego's editorial team to ensure that the content is up to date & accurate.
Qatar is a nation that is constantly reimagining itself, rooted in its history, anchored by its present, driven by its future. In the spirit of attaining progress and strengthening tourism against all odds, Qatar has introduced its first green city – Lusail, as part of Qatar's extensive tourism development strategy as the country works to diversify and build upon its offering for visitors.
Today, Lusail is on the verge of becoming Qatar's next popular destination for tourists and residents alike. Read ahead to know all about this futuristic city and everything it has to offer.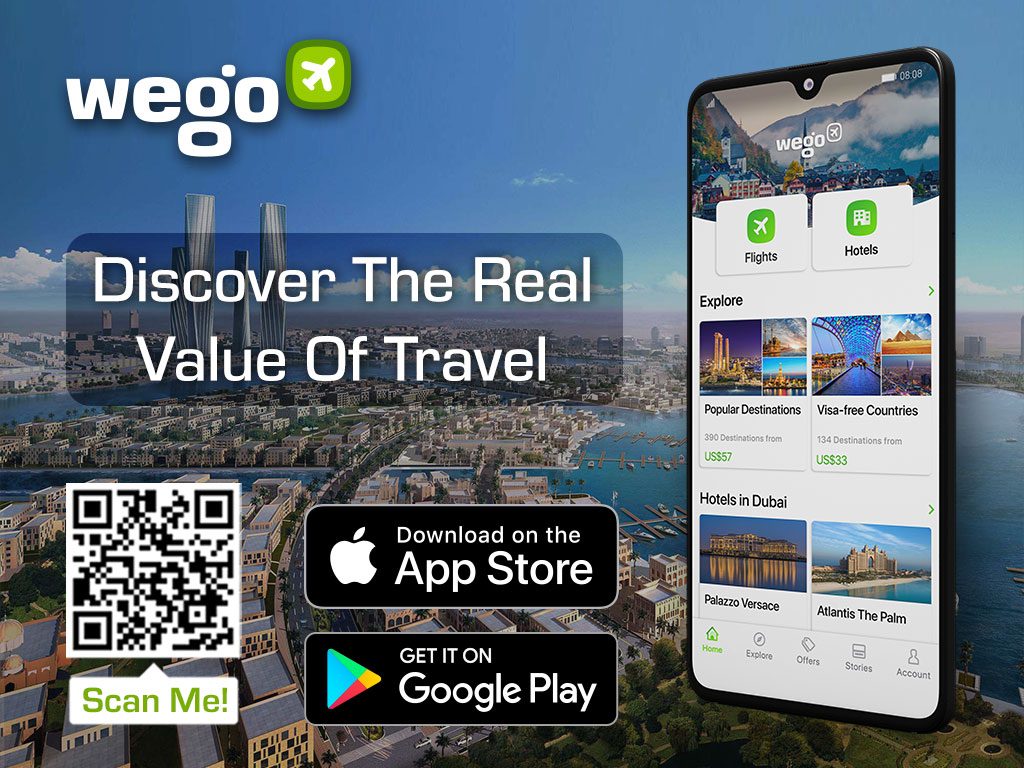 Lusail is Qatar's first sustainable city. The foundation idea was to develop the city by combining true modernity with the richness of Qatari traditions and Islamic architecture. The coastal city of Lusail is located 22km to the north of Doha, spread over an area of 38km², with a waterfront location stretching over 28km.
Rooted in authentic Qatari heritage and cultural values, the name "Lusail" was derived from that of one of Qatar's rarest flowers, an emblem of the city's uniqueness, and the seamless fusion between Doha's heritage and contemporary transformation.
Smart city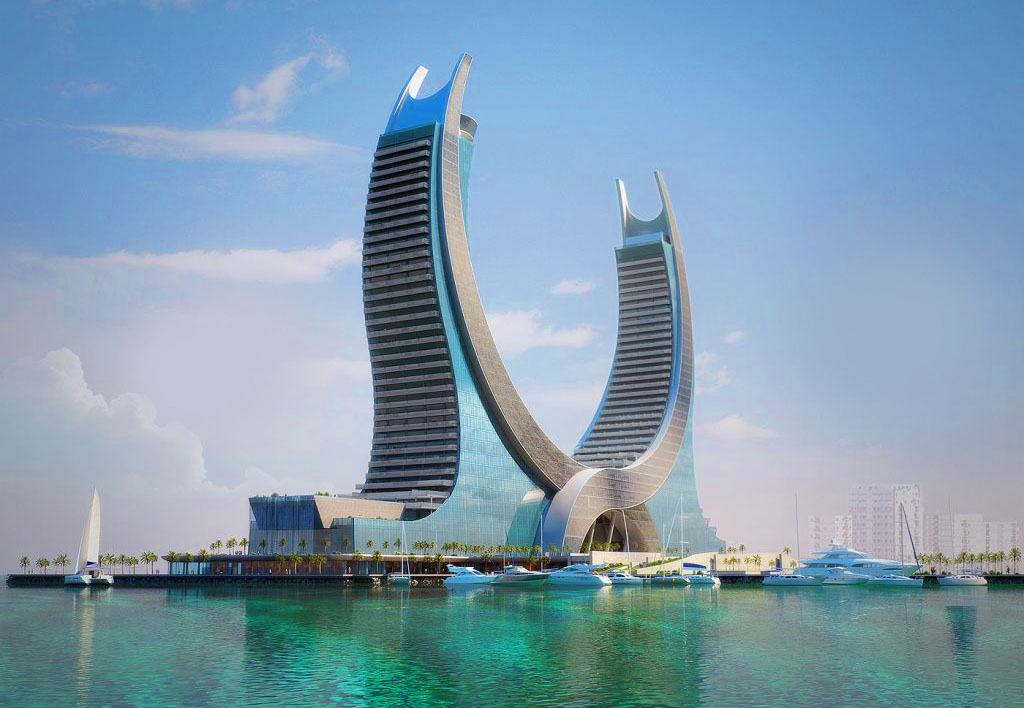 © a&pgroupofcompanies.com
The city is designed to have facilities for work, leisure, and recreational activities to provide a comfortable life. It consists of 19 mixed-used entertainment, commercial and residential districts. It is set to feature four islands, a blue lagoon with two marinas, 25,000 residential buildings, high and low-rise buildings, a business square, which is a 20-story mixed-use tower, and low-rise buildings Piazza 1 and Piazza 2.
Lusail City will also feature commercial towers, hospitals, ports, two golf courses, five stadiums, a commercial park for energy firms, retail spaces, schools, mosques, medical services, sports, entertainment, public avenues, recreational areas, cultural centers, and shopping centers. It will also have 22 hotels with international standards.
Qetaifan islands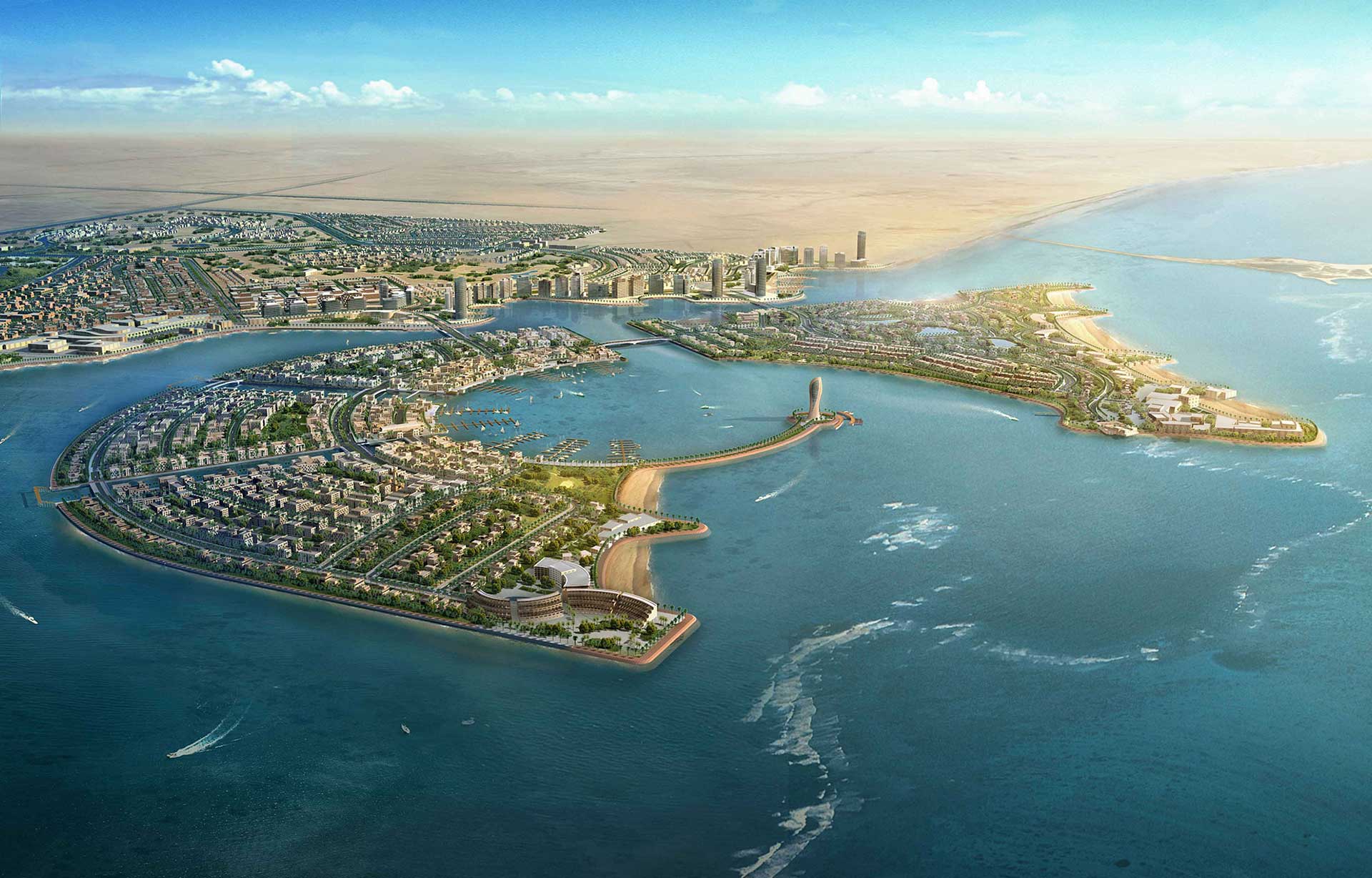 © qetaifanislands.qa
The crown jewels of Lusail, the Qetaifan Islands enjoy unique panoramic sea views, located just off the coast and a short drive from the city's bright lights. The four offshore islands form an exclusive district and private haven for residents, with only two entry and access points – the first of which crosses through the Qetaifan Island North, and the second, through the Qetaifan Island South 1.
Green spaces and leisure facilities on the islands stretch alongside a range of luxury boutiques, parks, high-end restaurants, and cafés. The islands also feature many docks, with a capacity to host over 400 boats and yachts.
Place Vendôme
The jewel of the Entertainment district, Place Vendôme, the Parisian-inspired development pays ode to the famous high-end shopping street in Paris, Rue de la Paix, where Place Vendôme originated. It includes 1,000,000m² of retail, leisure, entertainment, and luxury into a one-stop family destination by the seafront. Place Vendôme is set to become a new destination for the region, combining utmost convenience with an ocean of choices, home to the most prestigious international brands in magnificent surroundings inspired by iconic Parisian architecture.
Lusail Marina District and Promenade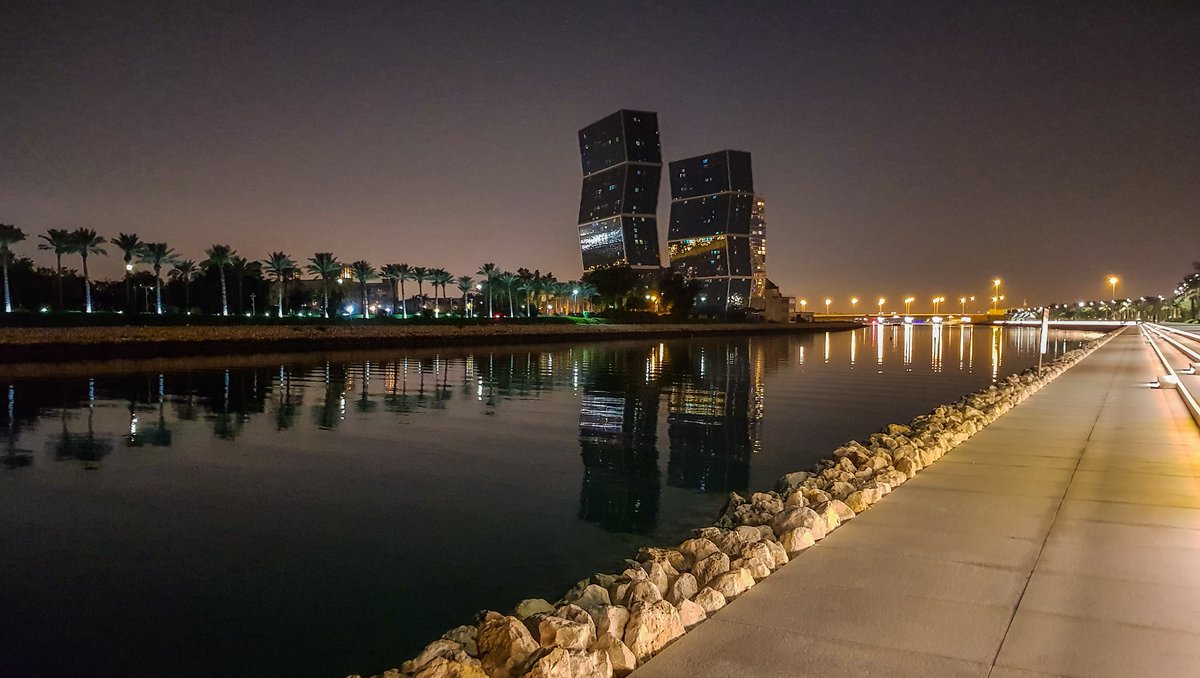 © twitter.com
The palm tree-lined Marina Promenade is Lusail's answer to Doha's Corniche. You can enjoy relaxing walks by the beautiful waterfront promenade any time of the day, enjoy the interactive fountains that light up at night, grab a coffee in one of the nearby food stalls, or simply enjoy the scenery.
Some of the other significant elements of the city include the Energy City Qatar, Entertainment City, and the Fox Hills residential area. Food trucks, coffee shops, food stalls made out of shipping containers, and unique food concepts are just some of the things you can expect from Lusail Marina Food Arena.
Crescent Park
Crescent Park is a 275,000 square meters lush green space inspired by the desert environment. The sand dunes garden is based on sustainability, using recycled water to irrigate green areas, all in harmony.
The park has food outlets, a forest, and children's play areas. The park also has massive parking space and sports facilities, including a large football field, basketball, sand volleyball, and tennis courts.
Lusail's stunning suspension bridges
© businessinsider.com
Designed by DISSING+WEITLING and built by Samsung C&T, this circular suspension bridge is undoubtedly one of Lusail's most remarkable features. While it already looks amazing during the day, it's even more remarkable at night as it lights up in different hues of color, illuminating the entire stretch.
Desert Falls Water and Adventure Park
Enthusiastic families seeking adventure are welcomed to explore the Desert Falls Water & Adventure Park. The world-class water park's site sprawls 57,000 square meters and features 28 slides and rides, including torrent rivers, surfing dunes, go-karting, and laser tag.