Although it has dropped away from the international headlines, the fate of Catalan independence still lingers over the streets of Madrid, a capital where food is an intrinsic part of the culture.
The importance placed on food is perhaps best demonstrated by the palatial elegance of the Ministry of Agriculture building, bedecked with classical columns, acres of marble, and bronze statuary, but best experienced on the street, in the bodegas frequented by Madrileños like my old friend and unofficial guide, Jorge.
He led me away from the outdoor terraces of the cafes on Plaza Mayor to Bar La Campana, a place that looked like nothing but was so busy—even in the middle of the afternoon it's standing room only.
I was quickly handed a short baguette stuffed with deep-fried calamari (bocadillo de calamares) so fresh they're too hot to eat, the heat cooled by a side of potato salad and tumblers (caña) of lager. There's another next door. "You want to compare them?" asked Jorge, only half-joking.
But if Madrid is known for anything, it's the tapas. Madrid is pretty much the only part of Spain where it comes as standard, and for free: fat green olives stuffed with pimento peppers, anchovy toast, wafer thin lengths of Iberico ham cut from whole legs mounted behind the bar in special devices, seafood paella.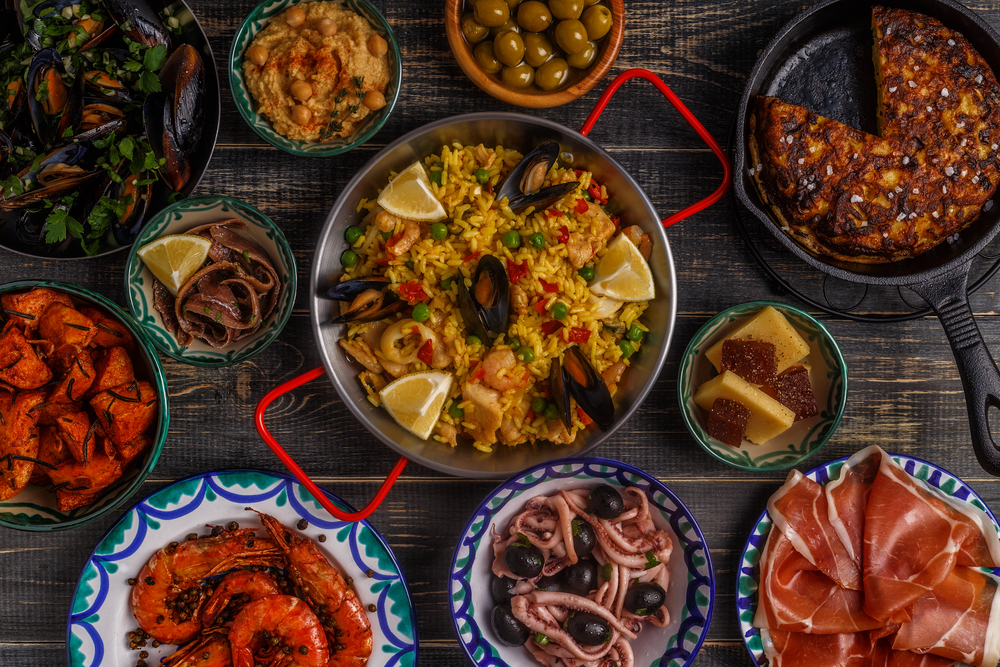 Meaning 'lid', legend has it the king was shocked by the alcohol-fuelled antics he witnessed and decreed food must be served with the caña of lager and vermut. This stunningly refreshing fortified wine (Spanish vermouth) is flavoured with various spices, with each bar using its own special recipe.
All the best places have used napkins strewn across the floor. A good number are filled with taxidermy bulls' heads and bull-fighting memorabilia: banned in Catalonia, still popular in Madrid.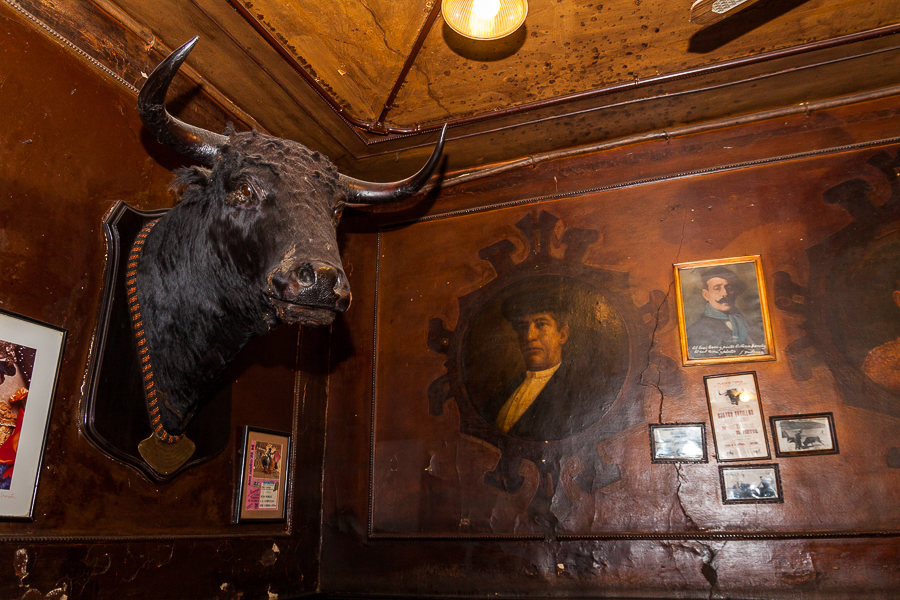 Madrid is a city as proud of its traditions as it is its produce, as I discovered in an indoor market on the outskirts of the city. The family-run stalls offered a mix of Spanish essentials – hams, breads, fish, meat, olives, as well as 'giant' two-yoke eggs, lambs' brains, and intestine. But it's expensive here, and most people do their shopping in the discount supermarket around the corner.
There aren't enough meals in the day for all the food, though it's impossible to resist the lure of churros. A breakfast staple, these doughnut-like pastries come with a chocolate dipping sauce similar to chocolate custard in consistency, contrasting perfectly with the crunchy shell and soft interior. The secret, I was told, is in chilling the pastry before deep frying them.
Stopping for yet more food, we got talking with the groups on either side of our table. 'This is the best oxtail in the whole of Spain! But try these snails, we can't manage them.' Jorge was the only Madrid resident. "Madrid takes anyone" they said appreciatively. "In Catalonia, you feel less of an outsider being British than being from Madrid."
If anything can heal this deep political rift, it's surely Spain's incredible food traditions.