Is it the towering, whispering mountains near Shizuoka in Japan, or the exotic history and atmosphere of Udaipur in India that makes you think of romance? Or would you rather the boundless luxury of a five to seven star property in Dubai or Abu Dhabi, in a lavish suite designed for complete privacy and enjoyment?
Travel in itself is a romantic road we believe, and we all have different concepts of what we consider to be romantic. Leading up to Valentine's Day, Wego got together with our guest review data partner, TrustYou, to analyse which hotels in what destinations were ranked the highest for romance by travellers. The results uncovered more than just statistics.
"Some destinations are intrinsically linked to romance by association with their beautiful surroundings – destinations like Bali, the Thai islands and country or coastal properties in Australia, which are distanced from capital cities. Others definitely associated five star luxury with romance – where opulence and quality contributed to a romantic guest experience," revealed Ann Trushkina, Director, Hotels Commercial for Wego.
"Four and five star ratings correlated with high romance scores from guests especially in the United Arab Emirates, India and Hong Kong, yet there were a mixture of ratings in the top 25 in Singapore and Malaysia – between three and five stars," Trushkina observed.
"Japan received the highest romance scores of all the country's analysed, with the entire top 25 rated 99 to 100 for romance. Properties too were the most varied in terms of star rating, ranked between two and five stars."
"Valentine's day flows seamlessly into seasonality calendars after Christmas, New Year and Chinese New Year for hotels. It's a great opportunity for hoteliers to increase sales and reach a potentially new and loyal market segment, and great Valentine's Day packages help boost brand awareness and repeat guests," Trushkina continued. "Many of these properties who rate high for romance by guests also offer great weekend packages to keep couples coming back, especially with staycation weekends gaining popularity in many of these locations."
Benjamin Jost, CEO at TrustYou, adds: "As the world's largest guest feedback platform, we collect and evaluate three million reviews, posts and guest surveys every week. We provide the biggest database of analyzed review content to hotels and travel websites such as Wego across the globe. For this specific set of data we analyzed a large number of reviews that included the "romantic" parameter and thereby identified the intensity and sentiment, number of mentions for the category as well as the TrustScore – the summarized score of all verified reviews worldwide. This was summed up into the "Romantic Score", which allowed us to determine the top 25 most romantic hotels for each country."
Australia
In Australia, mother nature played a seemingly large role in elevating romance rankings with the top three properties achieving 100 percent for romance in spectacular locations such as Narooma (NSW), Rainbow Beach (QLD) and New Norfolk (Tasmania).
Bed and breakfasts and cottages replaced five star properties in the top 25 in Australia, scoring between 97 and 100 in TrustYou guest rankings. New South Wales had the majority on the list with seven high romance hotels, followed by six in Queensland, four in Tasmania and South Australia, three in Victoria, and The Good Life B&B the only representative in Western Australia.
Indonesia
In Indonesia, 24 of the top 25 properties scoring highest for romance are not surprisingly located in Bali. Ten properties are situated in the lush, jungle hinterland of Ubud, and others scattered throughout trendy Seminyak, Jimbaran and Nusa Dua. Bali overall ranks very highly for romantic hotels, from 95 to 99 percent.
Jakarta's Mandarin Oriental scored 96 percent, and was the country's only other entry in the top 25 not located in Bali.
Malaysia
Another island paradise, this time in Malaysia, Langkawi scored seven of the top 25 in the country, from 84 to the first two spots (99 and 97 percent) on the TrustYou romance ladder.
Other high scoring properties were located in Kuala Lumpur (x5), Penang (x4), Melaka (x3), Perak (x2) and one property each in Kota Kinabalu, Terengganu, Sabah and Sarawak. All 25 were rated between 83 and 99 percent for romance.
"Luxury boutique hotel hideaways with rainforest surrounds also dominate the list – the Datai and Ambong Ambong in Langkawi, and Pangkor Laut Resort which is located on its own island in Perak," added Trushkina.
Singapore
Singapore's romance ratings ranged from 77 and topped out at 96 percent. While many of the Lion City's hotels listed in the top 25 were five star, Singapore proves that star rating doesn't always equate to the most romantic. Three star properties Lloyd's Inn, The Daulat Hotel and Changi Cover all scored 88 percent for romance.
"It's interesting that in spite of the big branded, high end properties topping the list, small individual hotels are becoming increasingly popular with couples too," said Trushkina. "Singaporeans love their staycations which is reflected in the romance scores of these cosy and trendy alternatives."
Top spots went to longtime favourites Shangri-La Hotel (96), The Fullerton Bay (94), Four Seasons (93), The Westin (93), Pan Pacific (93) and Raffles (92).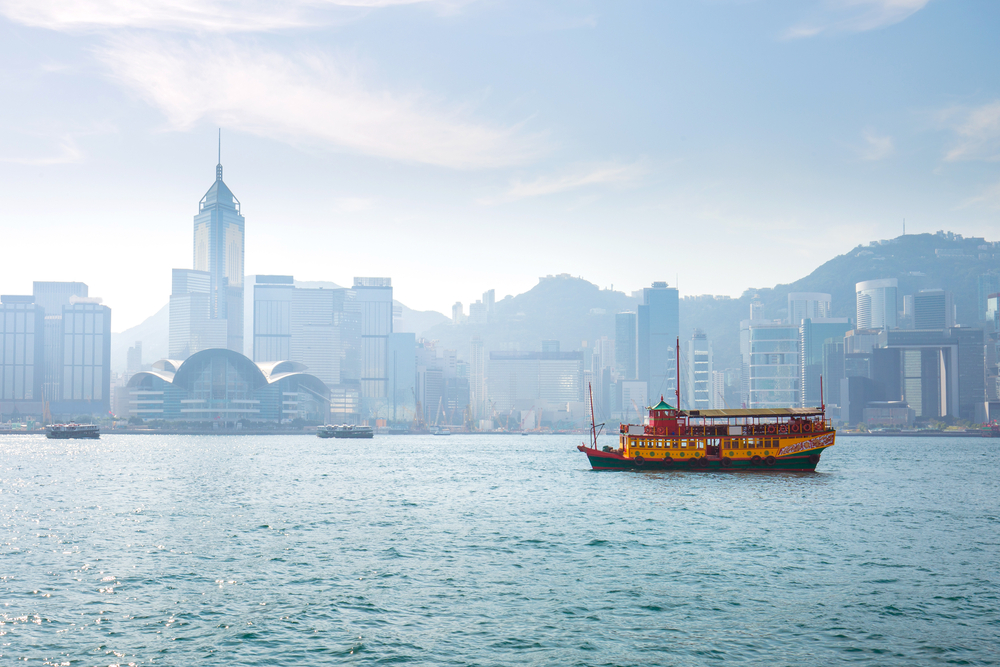 Hong Kong
Hong Kong was a mixed bag, scoring between 69 and reaching 95 for romance by hotel guests. Similarly to Singapore, Hong Kong's most romantic properties were 4/5 star hotels. The Peninsula came in at number one (95), followed by the Landmark Mandarin Oriental (94), Four Seasons (91), Kowloon Shangri-La (89) and East Hotel (89).
"The listed hotels are spread across Hong Kong Island, the New Territories and Kowloon and included properties like the Auberge Discovery Bay, who are offering Valentine's Day packages for five days!" Trushkina observed.
Thailand
With no shortage of romantic hotspots in Thailand, there was a wide spread of destinations where hotels ranked high on the romance meter with guests. The top five were made up of hotels in Phuket (#1, #5), Bangkok (#2/3) and Koh Samui (#4). In fact tropical romance played a big role with eight properties in the top 25 located in Phuket and Koh Samui (each), four in Bangkok, three in Hua Hin, and two in Chiang Mai. Overall guests ranked Thai hotels high on the romance barometer, between 96 and 99.
"Romance seekers, particularly in Phuket, prefer secluded, tucked away resorts such as The Surin," said Trushkina.
Japan
Japan's top 25 hotels scored the highest of all the countries analysed for romance. Of the top 25 hotels, 14 scored 100 for romance by guests, and 11 scored 99. Locations were spread across the country, from Tokyo to Gifu, Hyogo and Shizuoka and some very picturesque locations.
From the four star The Westin Sendai, north of Tokyo, to the two star Mizuhaso in Hatsukaichi, romance wasn't contingent to star rating.
India
Unlike Japan, 21 of the 25 of India's top guest-rated romantic hotels are five star properties, and scored between 86 and 99. Three Leela properties featured in the top five; The Leela Kovalam Beach (99), Leela Palace New Delhi (96) and The Leela Goa (96). The Raintree Hotel in Chennai (97) and Taj Lake Palace Hotel in Udaipur (96) rounded out the top five.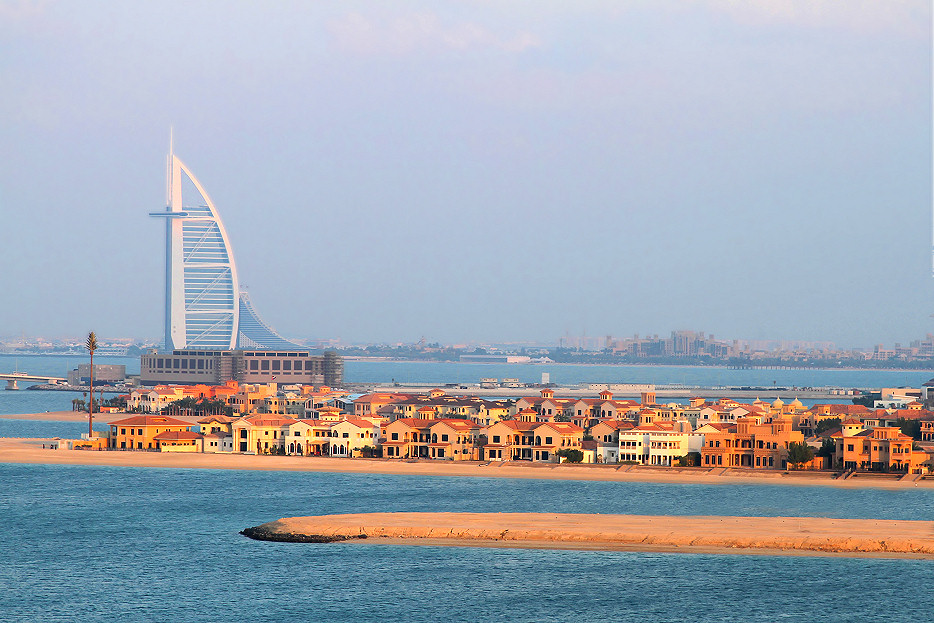 United Arab Emirates
With star ratings from four to seven, hotels in the United Arab Emirates scored between 91 and 98 for romance with guests. Dubai's Méridien and Jumeirah properties featured more than once in the top 25, Jumeirah at Etihad Towers in Abu Dhabi also.
Twenty of the top 25 properties in the UAE were located in Dubai, with four in Abu Dhabi, and one, the Ajman Saray, a Luxury Collection Resort in Ajman.
A graphic listing each of the top 25 hotels, star ratings and romance scores by country is available here.
Happy Valentine's Day travellers!