This article is reviewed regularly by Wego's editorial team to ensure that the content is up to date & accurate. 
Updated April 2023
With its extraordinary cultural diversity, stunning seascapes, and mouth-watering cuisine, Malaysia has always been a popular destination for tourists. Moreover, with the recent introduction of the new DE Rantau Nomad Visa, Malaysia has become a hub for digital nomads and remote workers seeking a high quality of life, a comparatively low cost of living, and an opportunity to immerse themselves in a new and exciting culture.
Are you wondering whether you can work off a beach in Malaysia? Keep reading to find out!
What is the Malaysia nomad visa?
The Malaysia Nomad Visa, also known as the DE Rantau Nomad Pass, is a multiple-entry professional visit visa that allows remote workers to reside in Malaysia for a period of 3 to 12 months, with the option to renew for a second year. Visa holders can also bring their spouses and children with them.
This visa has been launched under the DE Rantau program, which aims to position Malaysia as a top destination for digital nomads by promoting technology and creating a work-life balance environment. The program also intends to establish certified nomad-ready accommodations and working hubs, which will benefit digital nomads and contribute to the recovery of Malaysia's tourism sector.
Members of the DE Rantau program have access to a wide range of local services, including travel, tourism, transportation, e-commerce, e-payments, and other services. They are also eligible for discount vouchers, the latest updates, and promotions.
Note that the nomad visa will only allow you to stay in Peninsular Malaysia. You'll need a tourist visa to visit Sabah and Sarawak.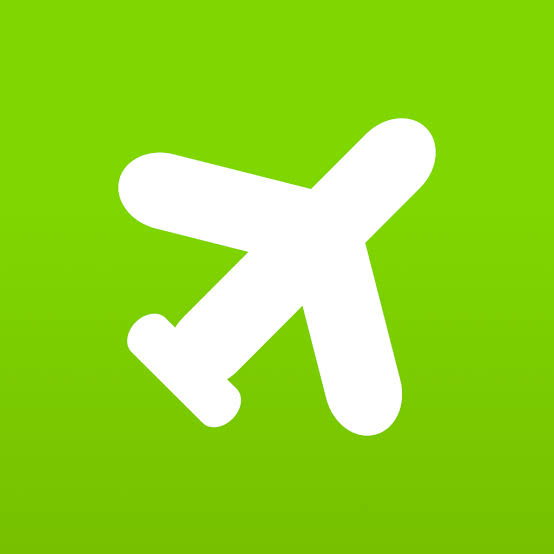 Book cheap flights to Malaysia
Eligibility
The Malaysia Nomad Visa is aimed at both foreign and local individuals who work remotely and lead a nomadic lifestyle by traveling from one country to another for job opportunities, exposure, and experience.
The official DE Rantau portal identifies two types of eligible individuals for the program:
digital freelancers and independent contractors: These are individuals who work remotely on a freelance and project basis with no attachment to a specific company or location
remote workers: These are individuals who are employees of a company with a flexible working arrangement that allows them to work remotely
Work domain
The Malaysia Nomad Visa is open to digital freelancers, independent contractors, and remote workers in various domains of IT, such as digital marketing, digital creative content, digital content development, software development, UX/UI, cloud, cybersecurity, blockchain, AI (Artificial Intelligence), and machine learning.
Minimum annual income
Foreign applicants for the digital nomad visa must have a minimum annual income of USD 24,000, while local applicants must have an annual income of at least MYR 36,000.
Age requirement
The main applicant must be above 18 years of age to apply for the Malaysia Nomad Visa.
Required documents
To apply for the Malaysia Nomad Visa, you'll need to submit the following documents:
passport all pages (must have a minimum of 6 empty pages and at least 14 months remaining validity)
latest CV
latest 3 months' bank statement​
latest 3 months' income statement or latest tax returns​​
latest 3 months' payslip​
letter of good conduct (issued by an authority body in the respective country or current residence)​​
personal bond (to fill out the prescribed form)​​
highest education certificate​
medical insurance enrolment certificate, which is valid in Malaysia (must also cover dependents, if any)​​
Inland Revenue Board of Malaysia tax registration slip​​
In addition, to apply for the Malaysia Nomad Visa, remote workers must submit a valid employment contract with a contract period of 3 months or more. Digital freelancers and independent contractors must submit a valid project contract with a contract period of 3 months or more (a combination of contracts from multiple companies will also be accepted).
Application
To apply for the Malaysia Nomad Visa, eligible individuals can follow the below steps:
visit the DE Rantau portal
scroll down and select whether you are a local nomad or a foreign nomad
click on the "Sign Up Now" button at the top of the page to start the application
create an account on the Malaysia Digital (MD) platform with your full name, email ID, and password
fill in the information asked for, such as personal details, passport details, employment information, etc
upload all the necessary documents
pay the visa application fee with a debit or credit card
submit the application
Processing time and cost
Applications for the DE Rantau Nomad Visa will be processed within 6-8 weeks. Once approved, you will receive the visa confirmation via email.
You can check the status of your application here.
The cost of the Malaysia Nomad Visa is MYR 1,060 for the main applicant and MYR 530 for each dependent, including sales and service tax.
If your application is rejected, you will receive a refund of 50% of the application fees.
Visa tax system
According to the Malaysian Income Tax Act 1967, the income of foreign holders of the Malaysia Nomad Visa will be taxed as follows:
income earned outside of Malaysia is not taxable
income earned within Malaysia is taxable.
For tax-related enquiries, you can contact Hasil Careline at 03-8911 1000 or +603-8911 1100. For further assistance, you can reach out to the officers listed here.
[Total:

116

Average:

4.8

]