This page was last updated on January 2023.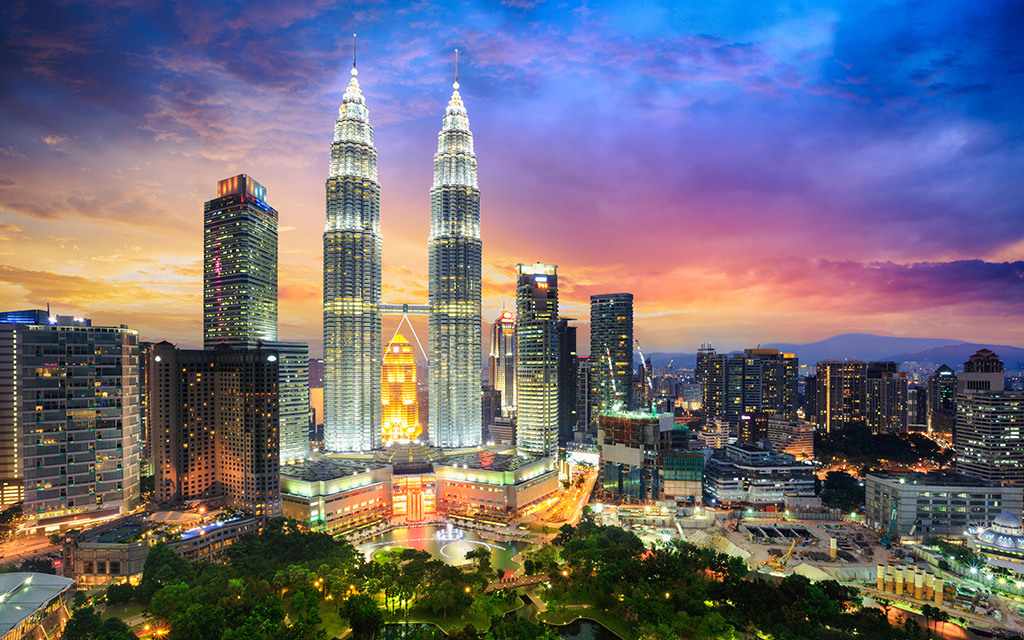 Is Malaysia open for visitors? 
Yes. From 1 April 2022, Malaysia has now fully opened to international visitors. Arrivals can now travel to Malaysia without applying for the 'MyTravelPass' (an entry or exit permit) and the pre-departure form which was previously required to enter Malaysia.
Is Malaysia open to international tourism?
Yes. From 1 April 2022 Malaysia has now fully opened to international visitors. 
Entry requirements for Malaysia are the same for all travellers, regardless of COVID-19 vaccination status. Travellers to Malaysia have NO pre-departure and on-arrival Covid testing requirements. Travellers do not need to undergo COVID-19 screening to enter the country. The decision was mainly taken to ease the travelling experience of passengers entering Malaysia and contribute to the speedy recovery of Malaysia's airports and airline industry.
Please consult the Ministry of Tourism (MOTAC) for further information.
Is Malaysia open for business travellers?
Yes. From 1 April 2022, Malaysia has now fully opened its borders for international visitors, including business travellers.
Therefore, the One Stop Centre (OSC) which was established by the Malaysian Government on 2 October 2020, to facilitate the movement of business travellers following the gradual opening of the local economy post Movement Control Order (MCO) period, has now been phased out effective 1 April 2022.
What are Malaysia's vaccine requirements?
All arrivals can now enter Malaysia, regardless of their vaccination status. Since 1 August 2022, Malaysia has lifted several entry restrictions. Travellers are not required to fill out the Pre-Departure Form on MySejahtera. COVID-19 screening and quarantine upon arrival is also not required.
However, downloading the MySejahtera app (iOS, Android) is still a mandate for all traveller, but you are not required to fill in the travel pass to verify your vaccine status.
The scanning of MySejahtera in public and private areas for check-in is NO longer mandatory, except for those who are positive and have 'High Risk' status or under HSO. 
Malaysia-approved vaccines are as follows:
Pfizer/BioNTech
Moderna
CanSino
Janssen (Johnson & Johnson)
Oxford/AstraZeneca
Covaxin
Sinopharm
Sinovac
Please note that those who have received two doses of Sinopharm or Sinovac vaccine, regardless of their age, should also receive their third dose of the vaccine to be qualified as fully vaccinated.
Source: Malaysia – COVID19 Vaccine Tracker (trackvaccines.org)
What are Malaysia's testing and quarantine requirements?
Testing requirements
Under the new directives, international travellers must undergo health screening at points of entry and self-declare any COVID-19 symptoms. Individuals who test positive will undergo further health checks and may be subject to quarantine. With the relatively lenient travel requirements that have now been implemented since August 2022, travellers no longer need a pre-arrival test to enter.
Please note that a Covid-19 insurance policy is NO longer required for entering Malaysia.
Quarantine requirements
Travellers to Malaysia will no longer face travel-related quarantine measures, regardless of their vaccination status. People are free to move within the country while maintaining social distance. Masks are no longer required to be worn indoors, but are mandatory for those who test positive for COVID-19 as well as in places such as public transport and health-care facilities.
The Covid-19 positive cases are required to undergo a 7-day quarantine period. However, they will have an option of undergoing a supervised RTK-Antigen test on day 4. If they test negative, the arrivals will be released from quarantine.
The cost for quarantine including COVID-19 screening test, transport, accommodation, meal, and handling cost as determined by the Malaysian Ministry of Health is to be borne by travellers. Payment of any applicable charges is to be made through the MySafeTravel System or the MyQR phone app prior to their arrival in Malaysia.
Additional entry requirements
Before departing, all travellers to Malaysia are required to download, register and activate the MySejahtera contact tracing application, and upload their vaccine information which can be accessed via the "Traveller" icon in the MySejahtera application.
Please note that from 1 August 2022, you are NOT required to have a Traveller's Card or the digital Home Surveillance Order (HSO) on MySejahtera. The scanning of MySejahtera in public and private areas for check-in is NO longer mandatory, except for those who are positive and have 'High Risk' status or are under HSO.
Travellers with overseas-issued COVID-19 vaccine certificates must verify their digital COVID-19 vaccine certificates on MySafeTravel
Please visit mysejahtera.malaysia.gov.my for more information.
Transiting in Malaysia
Travellers may transit (up to 24 hours) via Kuala Lumpur International Airport (KLIA) as long as they remain airside.
Interstate Travel in Malaysia
All fully vaccinated individuals can travel within Malaysia without requiring any police permit. Travellers under the age of 18 must be accompanied by fully vaccinated parents or guardians. However, travels to Sabah and Sarawak are subject to the State Disaster Management Committee's travelling requirement.
There are exceptions granted to unvaccinated travellers due to medical conditions and travelling for emergency visits. They must provide a valid police permit and a verified letter from a registered medical practitioner (passenger with medical conditions).
Some of the Covid-19 precautionary rules applicable within Malaysia are:
The scanning of MySejahtera in public and private areas for check-in is NO longer mandatory, except for those who are positive and have 'High Risk' status or are under HSO.

Masks are still mandatory indoors, including public transport and e-hailing rides. However, they are optional when outdoors. The authorities have encouraged people to wear a mask in crowded places, and also people from the 'High-risk' categories have also been encouraged to wear a mask.
Physical distancing is no longer mandatory. However, it is encouraged in crowded places.

Passengers are highly encouraged to check in online via the airline's mobile app or website at www.malaysiaairlines.com. For further queries, passengers may contact our Global Contact Centre at 1-300-88-3000 (within Malaysia) or 6-03-7843 3000 (outside Malaysia)
Exit requirements for Malaysians
All Malaysian travellers who have been fully vaccinated are allowed to travel abroad without presenting the MyTravelPass approval.
Travellers are required to refer to destination country travel rules to understand the specific requirements of the destination country.
Please refer to https://www.imi.gov.my/ for more information.