This article has been reviewed by Wego's editorial team to ensure that the content is up to date & accurate.
Updated May 2023
Malaysia has opened an opportunity for foreign nationals who seek employment in the country by providing various types of work visas. Many Pakistanis are interested in applying for Malaysia work visas since the country has a growing economy and is home to a number of international companies. Working in Malaysia may provide opportunities for professional development and career advancement.
If you are a Pakistani wishing to apply for a Malaysia work visa, here is all the information you need to know.
Malaysia work visa for Pakistani 2023
Pakistan is not included in the list of countries whose citizens are exempt from applying for a work visa to gain employment in Malaysia. Therefore, it is mandatory for Pakistanis to follow the rules and procedures required to obtain their Malaysia work visa.
Please note that you will first need to have a job offer from a Malaysian employer before you can apply for a work visa. You should make sure that the employer or company is able to sponsor your Malaysia work visa. Furthermore, the process for applying for a work visa in Malaysia may get complicated and time-consuming, and requirements may vary depending on your nationality and the type of work you will be doing.
You should consult with the Malaysian embassy or consulate in Pakistan for more information on the specific requirements for obtaining a Malaysia work visa.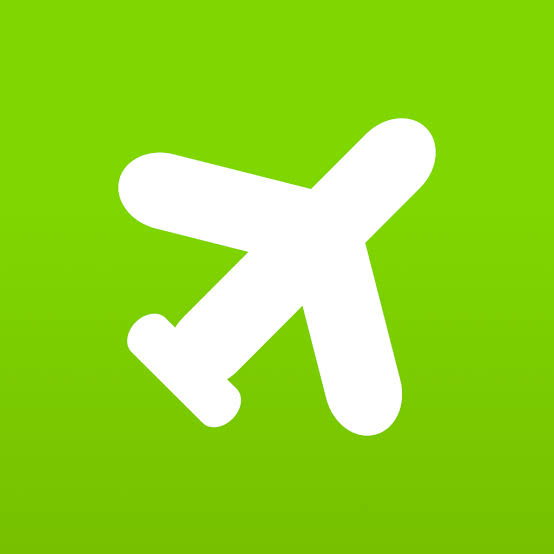 Book cheap flights From Pakistan to Malaysia
Malaysia work visa types and requirements
The requirements of the Malaysia work visa differ based on the type of work visa being applied for. Details are as follows.
The Employment Pass
This visa is issued to foreign nationals in highly skilled positions (such as in a managerial position) in a Malaysian company. The employer is required to first obtain approval from the Expatriate Committee or a relevant regulatory agency. The visa is valid for 1-5 years, depending on the work duration. It can be renewed once it's nearing the expiry date.
Requirements:
having a proper qualification (educational background and relevant work experience)
having a monthly salary of a minimum of RM 3,000 (PKR 152,631.57)
The Temporary Employment Pass
This two-year duration work permit can be classified into two categories:
Foreign Worker Temporary Employment Pass, which will be issued for those who work in manufacturing, construction, plantation, agriculture and services. Pakistanis are eligible to apply for this type of pass
Foreign Domestic Helper Temporary Employment Pass, which is often issued to female workers working in the home of the employer with young children or elderly parents to take care of
Requirements:
being between the ages of 18 and 45
being between the ages of 21 and 45 (for women working as an FDH)
Professional Visit Pass
The Professional Visit Pass is reserved for employees employed by a foreign company who are required to come to Malaysia for temporary work (up to 12 months). This may include government/private employees, artists, consultants and others. In place of an employer, sponsors are required for this visa type.
Requirements: 
being employed by a non-Malaysian organization
having a Malaysian sponsor
Malaysia work visa document requirements
You will need to provide the following documents when you apply for a work visa in Malaysia:
duly filled application form
valid passport
copies of certificates proving educational qualifications
proof of previous employment
2 color photographs
details about the work that will be performed by the applicant in Malaysia
employment letter from the company in Malaysia
if you are married and wish to bring your spouse and children, you need to present a marriage certificate and birth certificate of your child. 
Please note that the copy of your educational certificate, marriage certificate, and birth certificate of your child needs to be certified by the Malaysian Embassy in Bangladesh, and the hardcopy or physical document with the original certification needs to be mailed to the address below for approval: 
MDEC Expats Service Centre
2nd Floor, Prima 8, Block 3508
Jalan Teknokrat 6, Cyber 5,
63000 Cyberjaya, Selangor, Malaysia
Obtaining a Malaysia work visa
The employer will handle most of the application processes on your behalf. The following are the common processes for issuing a Malaysia work visa:
The employer applies for Expatriate Post or Quota Approval. The Expatriate Post must first be obtained by your employer in order to apply for Employment Pass. Quota Approval is required for a Temporary Employment Pass issuance
The employer submits the work permit to the Immigration Department of Malaysia
Once approved, the employee will receive a visa approval letter
Prospective employees from Pakistan need to apply for a visa at the Malaysian Embassy or Consulate in Pakistan before they travel to Malaysia
Upon arrival in Malaysia, employees must submit their passports and pay the fees at the Malaysian Immigration Department
Malaysia work visa price
To get a Malaysia work visa, applicants will have to pay around RM 360 (PKR 18,315.79) – RM 1800 (PKR 91,578.94) per year.
Malaysia work visa processing time
It takes relatively 3 – 4 weeks to process an applicant's Malaysia work visa to issuance.
[Total:

125

Average:

4.8

]