This article has been reviewed by Wego's editorial team to ensure that the content is up to date & accurate.
Updated November 2023
Saudi Arabia has revealed plans for the groundbreaking Marafy mega project, a mixed-use development set to reshape the city's skyline with a dynamic waterfront. Marafy seeks to establish a lively and interconnected community, aligning with Saudi Arabia's progressive aspirations and making substantial contributions to the ambitious goals of Vision 2030.
Read on as Wego provides a glimpse of the highly anticipated Marafy project.
What is the Marafy project in Saudi Arabia?
The Marafy project, an ongoing initiative led by the ROSHN Group and backed by Saudi Arabia's Public Investment Fund (PIF), is situated in the strategic northern region of Jeddah, Saudi Arabia. Envisaged as a premier residential area, it is designed to house over 130,000 residents. Notably, the project's focal point is the establishment of a new waterfront for the city, including the construction of Saudi Arabia's inaugural manmade canal.
Marafy is designed to encourage a healthy lifestyle with pedestrian-friendly communities, open spaces, and adopting sustainable practices. The development of this project will further solidify Jeddah's standing as a regional hub and establish a new recognizable landmark.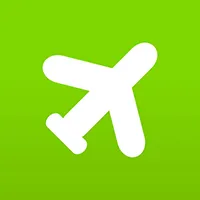 Book Cheap Flights to Jeddah
Marafy completion date
The completion date of the Marafy project has not been revealed yet.
Please note that we will update the details as and when released by the officials.
What to expect from the Marafy project?
The following are some of the features you can expect from the Marafy project in Jeddah, Saudi Arabia:
Marafy Canal
Encompassing an 11-kilometer-long and 100-meter-wide artificial canal at its core, the Marafy project marks the pioneering construction of the first-ever canal in Saudi Arabia. Surrounded by multiple districts, the canal will connect to and extend Obhur Creek, which flows to the Red Sea.
It is expected to rival the waterfront in Chicago, Stockholm, Hamburg, and central London, bringing the marine environment into the heart of Jeddah.
Furthermore, the canal will also feature water taxis, jetties, and bridges, creating an appealing waterfront. As it develops, a new urban water corridor is anticipated to connect residences, businesses, and amenities that improve quality of life.
An outstanding mixed-use community
Marafy's design will comprise various distinctive districts, each offering shaded promenades, plazas, outdoor dining, entertainment venues, parks, and meticulously landscaped areas.
With a flourishing local economy, the community will benefit from a comprehensive transportation network featuring water taxis, bus lines, a dedicated Metro Red Line station, and a direct canal link to King Abdulaziz International Airport. This ensures the sustainable and integrated urban development of Marafy.
Sustainable development
Aimed at fostering a vibrant and contented lifestyle, Marafy's impeccable design, proactive engineering, and management will feature walkable communities, eco-friendly design, open spaces, environmental responsibility, and the embrace of sustainable practices.
[Total:

218

Average:

4.5

]