This article is reviewed regularly by Wego's editorial team to ensure that the content is up to date & accurate.
Updated December 2022
All expats planning to stay in the UAE on a residence visa should be aware that they must provide documentation in the form of medical reports from medical examination institutes in the UAE to verify that they are free from contagious diseases.
Who is required to have a medical test in the UAE?
It is mandatory for all expatriates seeking to obtain work permits or residence visas in UAE to be certified as medically fit and free of contagious diseases. These medical fitness tests must be performed at government-approved health centres in the UAE in order for the UAE to grant or renew a residency visa.
If you are only applying visit visa or tourist visa or you want to renew them, you would not need to get a medical test done.
What are the required documents to get the medical test?
For your medical test procedure, you must submit the following documents to the medical test:
Valid passport copy.
Valid Residence Permit/Visa copy.
2 passport size photographs with white background.
Valid Emirates ID copy (only for the renewal of residence visa)
How much does a medical test in UAE cost?
If you want to only get tested without vaccination, the price for the medical test in UAE is AED 260. If you want to take the medical test with the vaccination, it costs AED 310, and if you also want to have the female household domestic service, the cost for it is AED 360.
Moreover, the cost of the test can vary based on where you take the medical test.
Ministry of Health and Prevention (Mohap) Preventive Medicine Departments
The medical test in Mohap costs AED 105.
Department of Health Abu Dhabi, HAAD
In order to get the residence visa medical check-up certificate from HAAD, you will have to pay AED 250. If you want to get a specific result certificate of the Hepatitis B vaccine, it only costs AED 50.
Dubai Health Authority (DHA) typing centres
The cost of the medical test in DHA is listed below:
AED 322.5 (within 5 working days)
AED 432.5 (within 48 hours)
AED 532.5 (within 24 hours)
AED 752.5 (within 4 hours), which is for VIP applications.
For expats with a housemaid visa, the costs are the following:
AED 372.5 AED (within 5 working days)
AED 482.5 (within 48 hours)
AED 582.5 (within 24 hours)
AED 802.5 (within 4 hours), which is for VIP applications
Shopping malls
You can also find medical tests in the centres for shopping malls with the service costs AED 110, and it already includes VAT.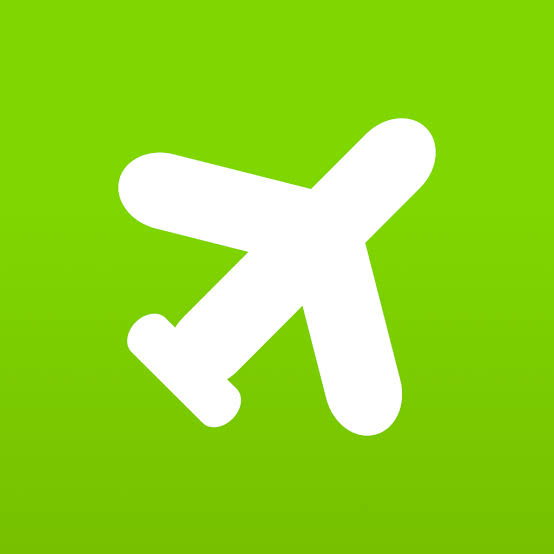 Book cheap flights to the UAE
What kind of medical tests will be done?
The medical examination typically includes screening for communicable diseases like as hepatitis, HIV, leprosy, syphilis, and TB.
The medical assessment screening will determine whether or not expats have the following diseases.
HIV (by testing their blood) and;
Pulmonary tuberculosis (by taking an x-ray of their chest).
Those found to be HIV positive or having tuberculosis will be considered medically unfit and, therefore, will not be granted a residence visa. They will be deported immediately by the UAE's authorities back to their country of origin.
Residents who are detected with dormant or inactive pulmonary tuberculosis are also considered medically fit. In this case, they are granted a one-year 'Health Fitness Certificate for Residence' subject to treatment and follow-up by the Department of Preventive Medicine or equivalent government health authority.
Hence, if you suspect yourself to be suffering from a communicable disease, it is advisable to get yourself tested in your home country first.
In addition, the following categories of workers should test negative for syphilis and Hepatitis B:
Workers in nurseries
Domestic workers, including housemaids, nannies, and drivers
Food handlers and workers in restaurants and cafes
Workers in saloons and beauty centers
Workers in health clubs
Female domestic workers must test negative for pregnancy
All resident expatriates, while renewing their residence visas, have to undergo TB screening and those found with scars or active TB or found having drug-resistant TB will be issued a conditional fitness certificate and be issued residence visas for one year. They will then have to undergo treatment in the UAE.
How long does UAE medical result take?
The time it takes for the medical test result to be completed is determined by the service you select:
The Normal option results will be ready in 48 hours,
The Urgent option takes 24 hours,
The VIP results will be ready in 4 to 5 hours.
What happens if UAE medical test fails?
An individual with a failed medical test in the UAE is denied a visa and is returned to their country, while someone with an existing visa renewal must be treated in the UAE.
Where can I do medical test in UAE?
UAE offers public health center for people who want to have their medical tests.
Dubai
Al Nahda Center, Salah El Deen Center, Ibn Battuta Center, Al Khubaisi Medical Center, Dragon Mart 2 Center, Al Karama Center, Tecom Center, Spring Souk Center, and Al Baraha Smart Center.
How can I check my visa medical result in Dubai?
You can check your medical fitness report in Dubai through the DHA Smart App.
Sharjah
Public Health Center: Khorfakkan, Kalbaa, Dibba Al Hosn, Al Dhaid.
Medical Center: Sahara Center, Al Khibrah Center, Allbdaa Center.
Abu Dhabi
Seha Medical Center.
Ajman
Mushairif Center, Al Hamidiya Center
Ras al Khaimah
Dahan Center.
Fujairah
Mina Tower Center.
Umm al Quwain
Preventive medicine center in Umm Al Quwain.
[Total:

124

Average:

4.8

]