Last updated 24 June 2020
As the world slowly adapts to the new post-COVID-19 normal, the aviation industry is probably the last one expected to make a full recovery as it faces its toughest battle yet in its bid to return to the skies.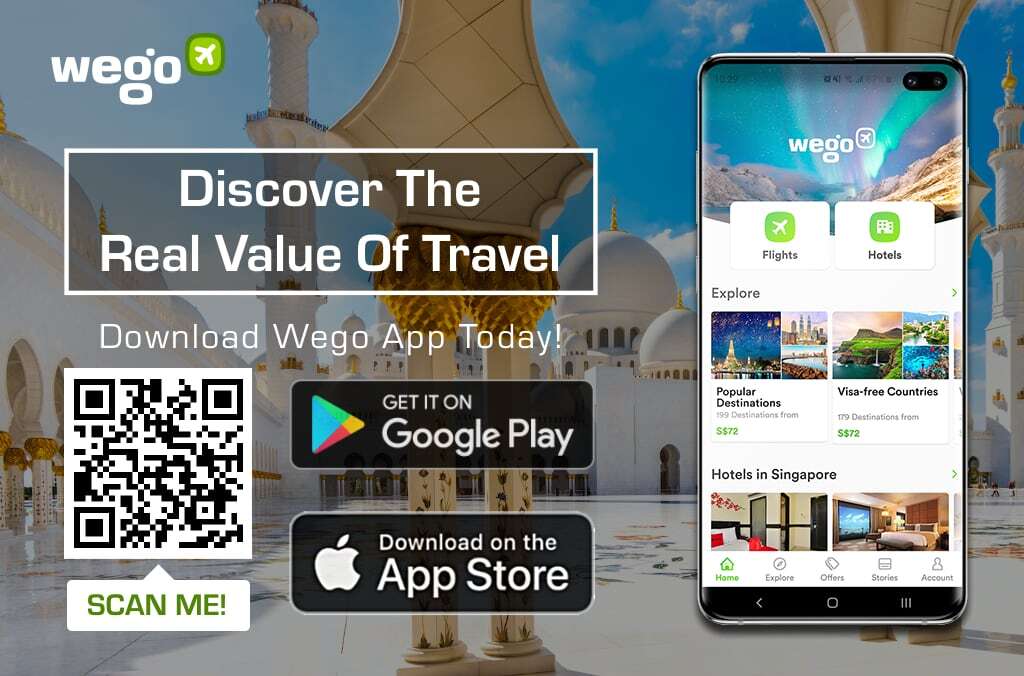 With practically every country in the world imposing varying degrees of travel and border restrictions, it goes without saying that travelers looking to fly from or into the Middle East are expected to be familiar with the latest in-effect restrictions and integrate them into their travel plans. The volatility of these travel and border restrictions means keeping tabs on these updates can become quite challenging.
We've compiled a list of the latest air travel restrictions as well as projected dates of airports reopening in some of the Middle East's most visited countries. We'll be updating this article regularly so that you may plan for your travels accordingly.
United Arab Emirates
International passenger service to and from the UAE remains suspended until further notice. However, starting on June 23, residents of UAE are allowed to travel to 'low-risk' destinations, provided that they are COVID-19 free and are subject to a mandatory 14-day quarantine upon their return. Travels to destinations deemed 'high-risk' will remain banned. Similarly, starting June 22, returning residents will be allowed in, with requirements that include PCR test upon arrival and self-quarantine period.
Prior to departure, airport personnel will screen would-be passengers for abnormalities, and those exhibiting respiratory problems and/or fever will be barred from leaving the country.
The UAE's Etihad Airways and Emirates Airlines have had partial resumptions to their operations these past few weeks but are still very much at the mercy of various restrictions. In the process, the two airlines have introduced and implemented heightened safety protocols.
Dubai Tourism has announced that the UAE is readying itself for a full reopening of its borders. Dubai Tourism stated that the authorities will employ advanced equipment and zero-contact technologies in screening both incoming and outgoing passengers to safeguard the city from the viral infection. Dubai itself is slowly reopening and will allow foreign visitors in starting July 7.
On-arrival quarantine will be imposed on those returning to the Emirates. The 14-day quarantine may be undertaken at places of residence or at designated Dubai quarantine hotels.
Egypt
With the exception of humanitarian, repatriation, and United Nations flights, all international flights to and from Egypt have been suspended. However, starting from July 1, all Egyptian airports will be reopened and both domestic and international flights have been given the go-ahead to gradually resume operations.
With strict hygiene and safety measures in effect, Egypt is poised to welcome worldwide travelers but apparently foreign tourists would initially be limited to resorts in Sharm el Sheikh, Matrouh and the Red Sea. Tourists originating from countries with high rates of COVID-19 infection would first have to be tested negative before entry is granted.       
Since June 1, domestic flights have resumed operations and hotels have been operating at 50 percent capacity.
Homebound Egyptians who have been in Bahrain, China (Hong Kong and Macao SARs), France, Germany, Iran, Iraq, Italy, Japan, Kuwait, Malaysia, Singapore, South Korea, Spain, Switzerland, Thailand, or Vietnam are required to sign a document signifying their acknowledgment to an on-arrival, 7-day quarantine period prior to their return flights home.
Jordan
International flights to and from Jordan are suspended, with the only exceptions being repatriation, medevac and UN and diplomatic flights. In addition, the country's land and sea border will also remain closed until at least July 4.    
Following the reopening of Queen Alia International Airport and King Hussein International Airport, Jordan Aviation, Fly Jordan and Royal Jordanian had resumed their domestic flight operations.
Royal Jordanian's COVID-19 safety measures mandate that all passengers undergo all medical checks required prior to check-in and/or embarkation. Furthermore, masks, gloves and shoe covers must always be worn for the duration of the flight.  
Jordanians returning home from overseas shall be subjected to a 14-day quarantine period at designated hotels.
Saudi Arabia
International flights to and from Saudi Arabia have all been suspended indefinitely. Exceptions include technical stops, humanitarian, medevac and repatriation flights, which are all subject to prior approval from GACA.
Expats holding final exit visas will be allowed safe passage to their home countries, while stranded Saudi citizens will also be granted entry to the Kingdom. Both departures and arrivals will take place at international airports in the cities of Riyadh, Jeddah and Dammam.
Saudia airlines have resumed their Jeddah – Hail domestic flights from June 15 along with a number of other airports.
Land crossings are prohibited with the exception of commercial trucks. Saudi residents and citizens are NOT exempted.
All inbound travelers will be placed under a 14-day health quarantine upon arrival, without exception.
Qatar
With the exception of cargo and transit flights, inbound international flights to Qatar are still suspended until further notice. Returning Qataris and holders of permanent residency permits are exempt from the ban but are still subject to a 14-day self-quarantine period.
Qatar is currently gradually lifting its COVID-19 restriction through a four-phase scheme. The first phase started on June 15 with select mosques reopened and some flights allowed to depart.
The second phase of the lockdown lift will commence on July 1 and will allow for a partial reopening of malls and restaurants at limited capacity and operating hours.
The third phase will commence on August 1 and will permit the resumptions of inbound international flights from low-risk countries. Swimming pools, gyms and salons will also be permitted to resume operations at limited capacity.
The fourth phase will commence on September 1 and will allow people to gather at business events, wedding parties and exhibitions. Libraries, theaters and museums will also be allowed to reopen.
Lebanon
Non-diplomatic international flights to Lebanon are currently suspended, but the Rafik Hariri International Airport in Beirut will resume commercial operations starting on July 1, albeit at only 10 percent capacity. The airport will cater to private flights starting on June 24.     
Non-Lebanese travelers looking to gain entry into the country must be tested negative for COVID-19 prior to arriving at the Beirut airport. Upon arrival, a PCR test will once again be conducted by airport personnel, depending on the result, passengers may be subjected for a 14-day quarantine/detainment.
Oman
All commercial international and domestic flights (transit included) are grounded. Inbound international flights are strictly limited to nationals of Oman, and they would hence be barred from leaving the country until further notice.
Oman Air is currently servicing special flights to the UK, France and Egypt and other repatriation flights for Omanis to return to the Sultanate.
Returning citizens will be subjected to a 14-day on-arrival quarantine.
Kuwait
All commercial flights to and from Kuwait have been suspended until further notice. Only Kuwaiti nationals, their first-degree relatives and their domestic workers are permitted to enter the country. Diplomatic and UN passport holders are also exempt from the ban.
All passengers are required to install the 'Shlonik' app on their personal devices. The app will allow authorities to pinpoint their location and ensure quarantine measures are being followed.
Kuwaiti aviation authorities are currently considering the gradual resumption of flight via a three-phase scheme. The first phase will see Kuwait International Airport initially resuming 20 – 30 percent of its operations, with the second phase allowing up to 60 percent. The international airport will likely be operating at full capacity at the third phase, although no specific timeframe has been detailed.
All returning Kuwaitis will be subjected to a 28-day home quarantine period. Should they exhibit COVID-19 related symptoms during the period, they will be put under an institutional quarantine.