This article is reviewed regularly by Wego's editorial team to ensure that the content is up to date & accurate. 
Updated October 2023
The Ministry of Interior in Qatar has ushered in a new era of convenience and efficiency for its residents and citizens with the Metrash2 mobile application. With its user-friendly interface and accessibility, Metrash2 has fundamentally reshaped the dynamics of government-citizen engagement, ushering in a new era of unprecedented convenience and accessibility to essential services.
Read on as Wego delves deeper into the functionalities and benefits of the Metrash2 mobile application.
Metrash2 services
An invaluable asset for both residents and citizens of the nation, Metrash2 offers a comprehensive suite of services that cater to the diverse needs of its users. Moreover, registration for this versatile app is a breeze, requiring only a valid Qatari ID (QID) and a mobile phone connected to a Qatari phone number.
Given below are some of the wide range of services offered by the Metrash2 application:
traffic Services
visit visa services for personal and corporate sponsorships
resident permit (RP) services
exit permit (EP) services
electronic Gate (e-Gate) service
general-purpose queries
Moreover, you can also obtain many residency-related certificates in Arabic and English through the "Residency" window on the Metrash2 app.
These are the following certificates you can get through the app
to whom it may concern
residency certificate
visitor certificate
family member residency certificate
name change certificate
nationality change certificate
date of birth change certificate
company name change certificate
company labor statistics
sponsor change certificate
first procedure data change
In addition, the Ministry of Interior has additionally stated that pre-registration for the Abu Samra border crossing can be done as an optional service using the Metrash2 app. This allows pre-registered vehicles to utilize a dedicated lane, offering a time-saving and convenient option while the other lanes will continue to operate as usual.
Pre-registration for the Abu Samra border crossing is an optional service through the #Matrash2 application, enabling the use of a dedicated lane for pre-registered vehicles, to save time and effort. Other lanes will be operated as normal.
It is our pleasure to serve you.… pic.twitter.com/6UVvq5YTW9

— Ministry of Interior (@MOI_QatarEn) October 26, 2023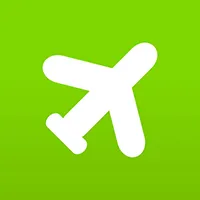 Book cheap flights to Qatar
How to log into the Metrash2 application online?
To log in to the Metrash2 mobile application online, follow these steps:
access the Metrash2 mobile application,  and choose your preferred language from the options available
click on "Login"
after selecting the language, input your Qatar ID (QID) and its expiry date on the provided page, and click "Yes" when prompted to confirm that your phone number is under Qatar ID.
upon completion of the prior steps, Metrash2 will send you an activation key via SMS, which should further be sent to the number "92992"
create a mobile application PIN, by entering your QID number and the received activation codes. Please make sure to create a PIN code with a minimum of 6 digits
input the PIN code twice before clicking "Submit"
after successfully activating the Metrash2 mobile application, a confirmation SMS will be received, granting access to a variety of services within the application.
Furthermore, if you'd like to activate the Metrash2 application on a second device, follow the steps given below:
since you have already registered on the Metrash2 Mobile Application, log in to the second device by entering your QID and password
you will receive an OTP on your mobile number, which you need to enter to proceed
How to change your phone number in Metrash2?
Changing the mobile number associated with your MOI Qatar Metrash2 account is possible by following these steps:
visit the Ministry of Interior website
click on the "Inquiries" icon and go to the Metrash page
select "Metrash for Individuals" and enter your QID and the new mobile number
choose your preferred language and enter the CAPTCHA code
click on "Change Number" to update your mobile number
How to reset a forgotten Metrash2 password?
If you've forgotten your password for Metrash2, here's how to reset it:
click on "Forgot password" on the login screen
enter your ID expiry date and click "Next"
you will be switched to the SMS screen to receive the new activation codes
follow the next steps to reactivate the service
Metrash2 contact number
To address technical issues related to Metrash2, you can reach out to the Metrash customer care number at 2342000 or send them an email at [email protected].
You can also contact the Government Contact Center, which provides 24-hour customer service to citizens and residents, by dialing 109 (inside Qatar) or +974-44069999. They can also be reached by fax at 44069998 or through live chat on the Hukoomi website. For email inquiries, you can send them an email at [email protected].
[Total:

196

Average:

4.7

]