This page was last updated on 16 December, 2021.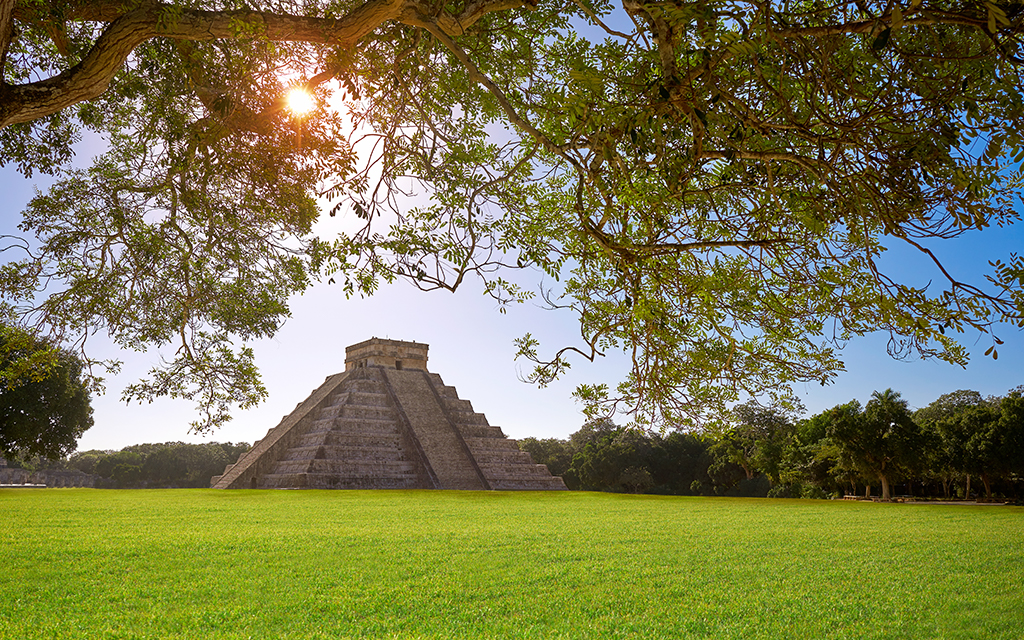 At a Glance
Travel Restrictions
Vaccination Requirements: Mexico has approved emergency use of the AstraZeneca, CanSino, COVAX, India Surem Institute, Pfizer, and Sputnik V vaccines.
Tourist Entry: Allowed
Testing: Covid-19 tests required for some countries.
Quarantine Required: Depends
Quarantine Details: Quarantine not required
Local Restrictions
Lockdown in Effect: Partial
Events: Partially Allowed
Transport: Operational
Shopping: Open
Restaurants and Bars: Open with restrictions

Detailed Travel Advisory
Published 08.10.2021
A completed "Cuestionario de identificacion de factores de riesgo en viajeros" must be presented to immigration upon arrival. The form must be completed at https://www.vuelaseguro.com/login upon arrival.
Detailed Tourist Information
Mexico is open for arrivals from all countries.
There is no need to take a test before departure or undertake any form of quarantine.
Travelers to the country must complete a health declaration form https://www.vuelaseguro.com/login and scan the QR code it generates on arrival.

Lockdown Details
The Mexican government began easing nationwide restrictions and started phasing in non-essential economic activities in some states and municipalities using a national "stoplight" system. The four metrics to determine the colors in the Mexican government's stoplight system are the trend in numbers of new cases; hospital occupancy trends; current hospital occupancy rates; and percentage of positive cases. If one indicator is red, the whole state will be designated red. Some schools in Mexico are closed for in-person learning.
Zero states are designated "red" under the federal stoplight system between October 18 and October 31. Under red, only essential activities are allowed. Essential activities include: the provision of medical services and supplies, grocery delivery services, operation of grocery stores, restaurant delivery and carryout services, assurance of public safety, maintenance of fundamental economic functions and government social programs, work in critical infrastructure, construction, and manufacturing of transportation equipment. Hotels are limited to 25 percent occupancy for guests working on critical activities. Parks are also limited to 25 percent occupancy.
One state is designated "orange" under the federal system between October 18 and October 31 (Baja California). Under orange, hotels, restaurants, barber shops, open-air parks, and gyms are limited to 50 percent capacity. Markets and supermarkets will operate at 75 percent capacity. Additionally, shopping malls, churches, cinemas, theaters, museums, and cultural events will be limited to 25 percent capacity.
Eleven states are designated "yellow" under the federal stoplight system between October 18 and October 31 (Aguascalientes, Campeche, Chihuahua, Coahuila, Colima, Guanajuato, Jalisco, Morelos, Querétaro, Tabasco, and Yucatán). Under yellow, all work activities are permitted. Public space may open on a regular basis, while enclosed public spaces can open with reduced capacity. All activities should be carried out with basic prevention measures. People at higher risk of developing COVID-19 symptoms should continue to take extra precautions.
Twenty states are designated "green" under the federal stoplight system between October 18 and October 31 (Baja California Sur, Chiapas, Ciudad de México, Durango, Estado de México, Hidalgo, Michoacán, Nayarit, Nuevo León, Puebla, Oaxaca, Quintana Roo, San Luis Potosí, Sinaloa, Sonora, Tamualipas, Tlaxcala, Veracruz, and Zacatecas). Under green, all economic and social activities, including school, are permitted while taking appropriate precautions.
Individuals should practice good hygiene such as frequent hand washing and social distancing. Those not involved in essential activities should self-isolate at home. People over age 60 or with high-risk medical conditions such as hypertension, diabetes, heart disease, lung disease, compromised immune system, pregnant, or post-partum should self-isolate at home.
Hotel guests in some areas may be subject to occupancy limits or asked to provide an employer letter certifying the essential nature of their business. Hotel guests showing respiratory symptoms will be referred to health authorities. As a reminder, the U.S. government does not pay for lodging or other expenses incurred due to travel disruptions abroad.
Some states and municipalities have implemented additional restrictions on public gatherings, transportation, business operations, and government operations if health conditions warrant and/or developed separate stoplight systems from those at the federal level. Several states and municipalities have imposed curfews and movement restrictions on non-essential activities and have required citizens to wear masks when outside the home. In some areas, officials may issue fines and/or arrest and detain individuals found to be in violation of stay-at-home orders. On July 22, authorities in Salina Cruz, Oaxaca, warned anyone not using a facemask will be fined with at least $1,500 MXN.

Sources
https://mx.usembassy.gov/u-s-citizen-services/covid-19-information/
Data Source: covidcontrols.co