This page was last updated on 07 May, 2021.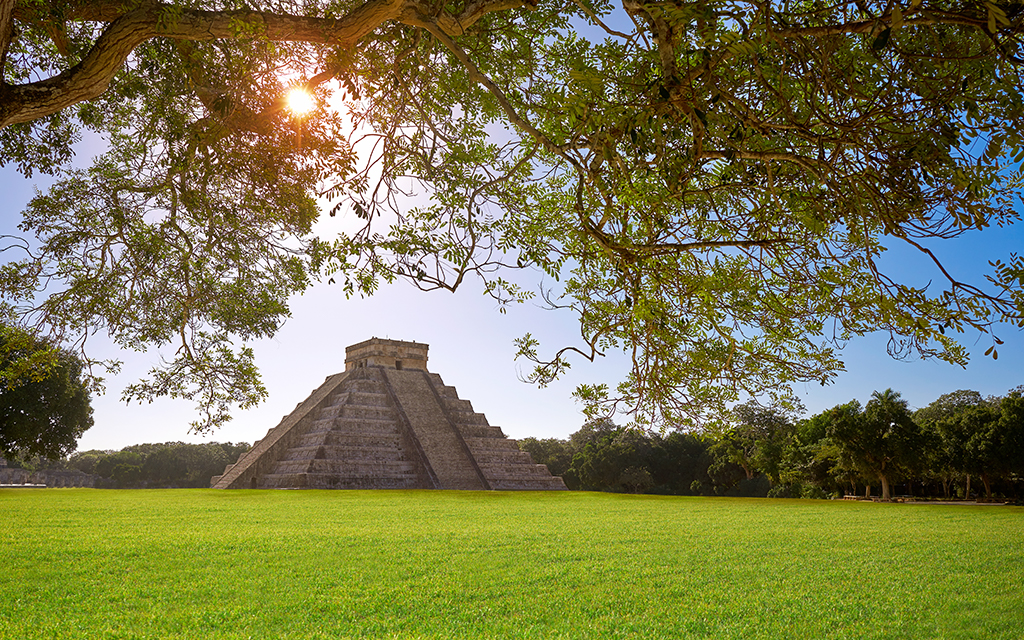 At a Glance
Travel Restrictions
Tourist Entry: Allowed
Testing: No tests required
Quarantine Required: No
Quarantine Details: Quarantine not required
Local Restrictions
Lockdown in Effect: Partial
Events: Partially Allowed
Transport: Operational with restrictions
Shopping: Open
Restaurants and Bars: Delivery/Takeout only

Detailed Travel Advisory
Published 22.04.2021
A completed "Cuestionario de identificacion de factores de riesgo en viajeros" must be presented to immigration upon arrival. The form can be found at https://vuelaseguro.com/home .
Detailed Tourist Information
Authorities in Mexico have extended the country's border closures to all nonessential travel through at least May 21. The border closure with the US has been in place since March 2020 under a mutual agreement between the two countries; nonessential land travel from Mexico to the US remains banned, while nonessential travel from the US to Mexico is banned in all states that are at the orange or red levels in the country's color-coded system to track COVID-19 activity. All nonessential travel in Mexico's southern border with Belize and Guatemala remains banned also through at least May 21. Cargo transport across the land borders is exempt.
International air travel is continuing. Mexico is not enforcing any mandatory quarantine requirements for arrivals; however, travelers may be subject to health screenings at the airport and those presenting symptoms of COVID-19 may be subject to additional health checks and/or quarantine.
Domestic Measures
Mexican authorities continue to use their long-standing color-coded system to track COVID-19 activity at the state level and implement localized restrictions accordingly, with an overall trend to decrease restrictions. Each state is assigned one of four coded levels based on local COVID-19 transmission; these levels range from green to red in order of increasing risk from the virus.
Until at least April 25, the state classifications will be enforced; however, the classification of each jurisdiction is subject to amendment at short notice, especially if confirmed cases significantly increase locally. The color-coded system is applied as follows:
Green Level: Authorities allow all businesses and activities to operate while urging residents to maintain social distancing and take enhanced health measures. In-person lessons in schools may also take place. Eight states are at the Green Level: Campeche, Chiapas, Coahuila, Nayarit, Nuevo Leon, Oaxaca, Tamaulipas and Veracruz.
Yellow Level: Authorities allow nonessential businesses to operate with some capacity restrictions depending on the sector and/or regional government's specifications. Restaurants, personal care services, and lodging businesses may operate at 50-percent capacity. Cinemas, theaters, cultural facilities, malls, public parks, places of worship, and professional sports and gyms may operate at 35-percent capacity; 19 states are at the Yellow Level: Aguascalientes, Baja California, Colima, Durango, Guanajuato, Guerrero, Hidalgo, Jalisco, Michoacan, Morelos, Queretaro, Quintana Roo, Puebla, San Luis Potosi, Sinaloa, Sonora, Tabasco, Tlaxcala, and Zacatecas.
Orange Level: Authorities allow certain nonessential businesses to open with stricter capacity limits. Markets and supermarkets can operate at up to 75-percent capacity. Lodging businesses, restaurants, and personal care services can operate at 40-percent capacity outdoors and 30-percent capacity indoors. Shopping malls, places of worship, cinemas, theaters, museums, and cultural events are limited to 25-percent capacity; such establishments may remain closed in some orange-level states. The following five states remain at the orange level: Baja California Sur, Chihuahua, Mexico City, Mexico State, and Yucatan.
Red Level: Only essential businesses and services may operate in states designated as being in the red category. Residents are encouraged to remain inside their homes, except to perform essential tasks. Residents must wear protective face coverings whenever in public. There are no states at the red level.
The capacity limits are a general guide; local officials are permitted to enforce additional restrictions, which may include tighter capacity limits, restricted business hours, or maintaining the closure of certain nonessential businesses or recreational facilities.
Authorities could tighten or otherwise amend any restrictions with little-to-no notice depending on disease activity over the coming weeks.

Lockdown Details
Mexico's government has announced a nationwide lifting of coronavirus social distancing measures — with the exception of areas marked as red zones.
A government map (https://www.gob.mx/salud/documentos/informacion-internacional-y-nacional-sobre-nuevo-coronavirus-2019-ncov?idiom=es) shows nearly the entire country marked in red. While in a red zone, people should remain at home wherever possible, and particularly the over 60s, those with underlying medical conditions, and pregnant women.
Under red phase: Only the essential activities will operate.
Under orange phase: Non-essential activities and public gatherings may resume but at a small scale. Vulnerable workers, such as pregnant women, older adults and people with a compromised immune system, may return to work but should be given maximum protection.
Under yellow phase: Non-essential activities may resume at a normal rate without any kind of restriction. Public gatherings will only have minor restrictions. Restaurants, churches, movie theaters, and museums may reopen.
Under green phase: Classes may resume. Every aspect of the everyday life will return to normal.

Sources
https://mx.usembassy.gov/u-s-citizen-services/covid-19-information/
Data Source: covidcontrols.co