This article is reviewed regularly by Wego's editorial team to ensure that the content is up to date & accurate.
Updated September 2023
Six years after its original intended debut, the much-awaited Midfield Terminal at Abu Dhabi International Airport is expected to open this year. The epidemic and cost overruns have caused substantial delays in the terminal's construction.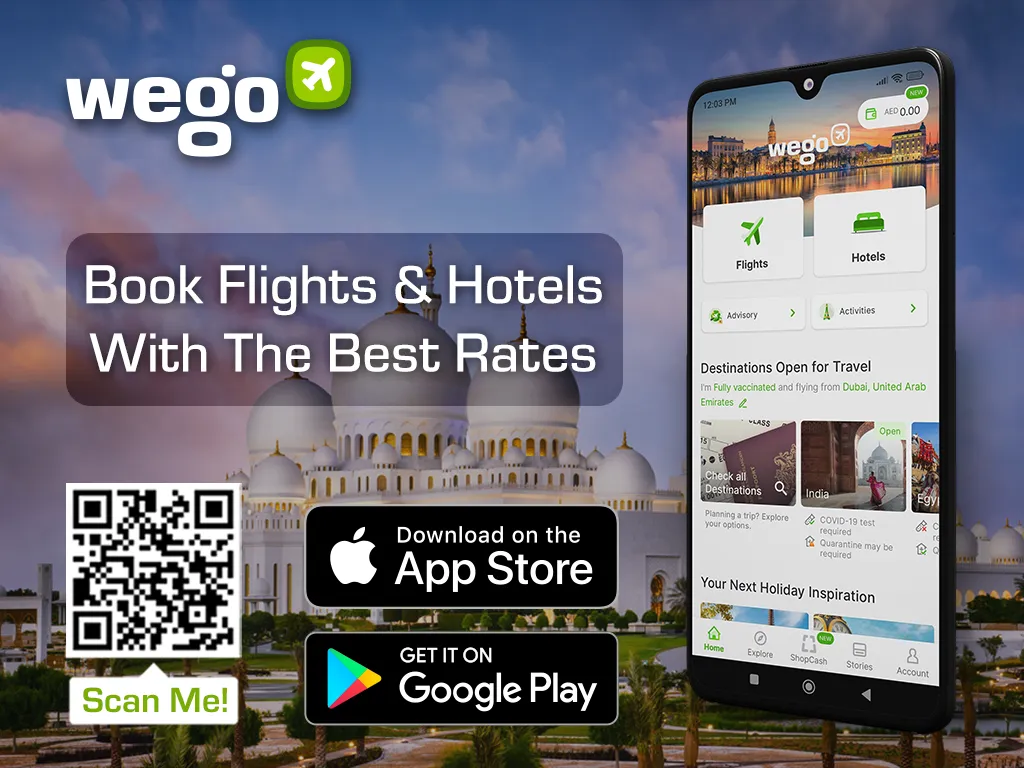 As excitement continues to build, Wego has gathered the latest updates on the Midfield Terminal Abu Dhabi. Read further to learn more.
Midfield Terminal Abu Dhabi latest news
Trial operations at the Midfield terminal building of Abu Dhabi International Airport have commenced in preparation for its official opening in November.
This marked the airport's most extensive trial and testing exercise to date, involving over 6,000 volunteers. A comprehensive assessment of all systems, including check-in, baggage handling, security screening, boarding gates, and immigration, was rigorously conducted.
Volunteers evaluated the efficiency and precision of the check-in process, encompassing document verification and customs inspections. Additionally, they assessed the boarding procedures and reviewed the protocols for flight information.
Book cheap flights to Abu Dhabi
Midfield Terminal Abu Dhabi
Despite initial plans for a debut in 2017, the Midfield Terminal at Abu Dhabi Airport has faced significant delays. While reports in 2019 claimed that the terminal was over 97% complete, two years later, it was reported that the building contract had been cancelled due to unexpected expenses.
However, after overcoming several difficulties, as reported by Momberger Airport Information, the terminal is now set to be inaugurated on 2 December 2023, which coincidentally is the UAE National Day.
Upon completion, the Midfield Terminal will have the capacity to accommodate up to 11,000 passengers per hour, equivalent to approximately 30 million passengers annually. Moreover, Terminals 1 and 2 will be permanently closed, with the possibility of reopening T3 during peak times or converting it into a standalone terminal for budget carriers.
Midfield Terminal Abu Dhabi facts and figures
According to the Abu Dhabi Airport website, given below are some facts and figures about the Abu Dhabi Midfield Terminal:
At a glance
the Midfield Terminal will be the largest in Abu Dhabi and will be visible from more than 1.5 kilometres away.
the Abu Dhabi Midfield Terminal is expected to see 30 million passengers per year, with a capacity of handling up to 8,500 passengers per hour.
the airport will have 65 aircraft gates.
the minimum connection time will be 45 minutes, including baggage transfer.
there will be 8 A380 boarding gates.
there are 156 check-in counters and 48 self-service kiosks in the Midfield Terminal.
the airline lounges area spans 30,000 square metres.
there will be 28,000 square metres of retail and food & beverage space.
the terminal will have 4,300 CCTV cameras for security purposes.
the terminal will feature 27 kilometres of long baggage handling system capable of processing over 19,000 bags per hour.
a total of 145 lifts and 46 travelators will be at the terminal.
there will be a 3-star transit hotel with 163 rooms.
the terminal can accommodate 3,400 cars in short-term covered parking and 1,500 cars in long-term parking.
Architectural & construction
inside the terminal, there will be 700,000 square metres of internal space.
the central terminal space can easily fit 21 football fields.
the terminal has a roof span of 319 metres at the widest point, which is almost twice as wide as Heathrow Terminal 5 at 160 metres.
the ceiling height is 52 metres at the highest point.
the terminal is built with 275,000 square metres of aluminium cladding and 115,000 square metres of external glazing.
the terminal is also built using 600,000 cubic metres of concrete, 325,000 square metres of stone flooring, 7,425 foundation piles and 69,000 tonnes of structural steel.
the Midfield Terminal has one of the world's largest arches spanning 180 metres across, that is, 20 metres wider than the largest arch span at Heathrow Terminal 5.
Sustainability
the terminal was awarded a three-pearl design rating from the Estidama Pearl Building Rating System (PBRS) by the Abu Dhabi Urban Planning Council (APC).
the Midfield Terminal building is the largest singular building ever to be rated globally by the Estidama Pearl Building Rating System (PBRS), making it the highest-rated airport terminal in the GCC.
the Midfield Terminal can achieve and maintain a reduction in water consumption of 45 percent over a comparative baseline case.
a minimum of 75 percent of the terminal's construction waste will be diverted from landfills during the construction phase.
in addition to recycled materials, the terminal's use of regional materials has reduced the use of fossil fuels for construction by reducing transportation needs.
[Total:

215

Average:

4.9

]