More than a pair of eyebrows were raised when we announced our honeymoon destination. It certainly was not a mainstream choice of country to celebrate our new union.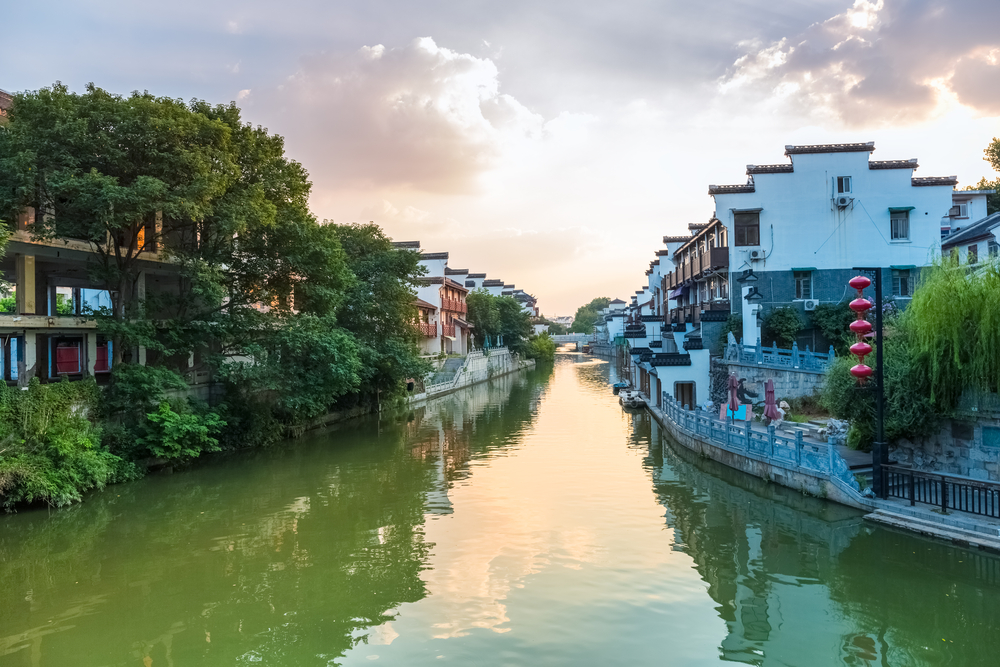 There were tongue-in-cheek jokes made about our children being "Made in China". On a more serious note, family and friends expressed concerns such as smog pollution, cultural shock, and sanitary conditions.
Yet, China has come such a long way! Those who have never set foot on Chinese soil will be in for a huge surprise.
The country covers 9,600,000 km2 and is the most populous country in the world, with 1.43 billion people. It could very well be an entirely separate world, and because of its immense size and, there is an abundance of undeveloped land that presents limitless potential.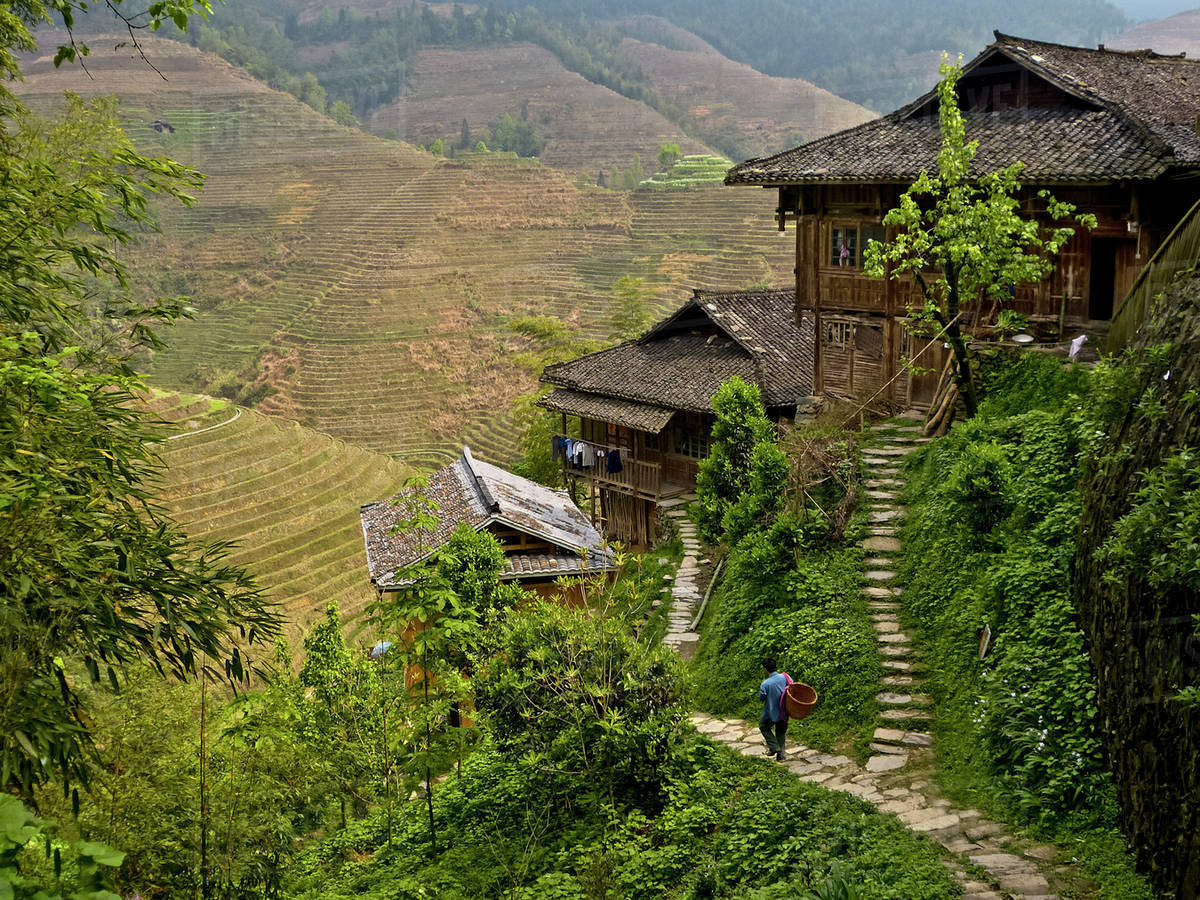 Apart from urban Shanghai and bustling Beijing, many other cities are rapidly developing. China is unquestionably a super force to be reckoned with, but underneath that imperious exterior, if I may say, is a sentimental country with the loveliest charm.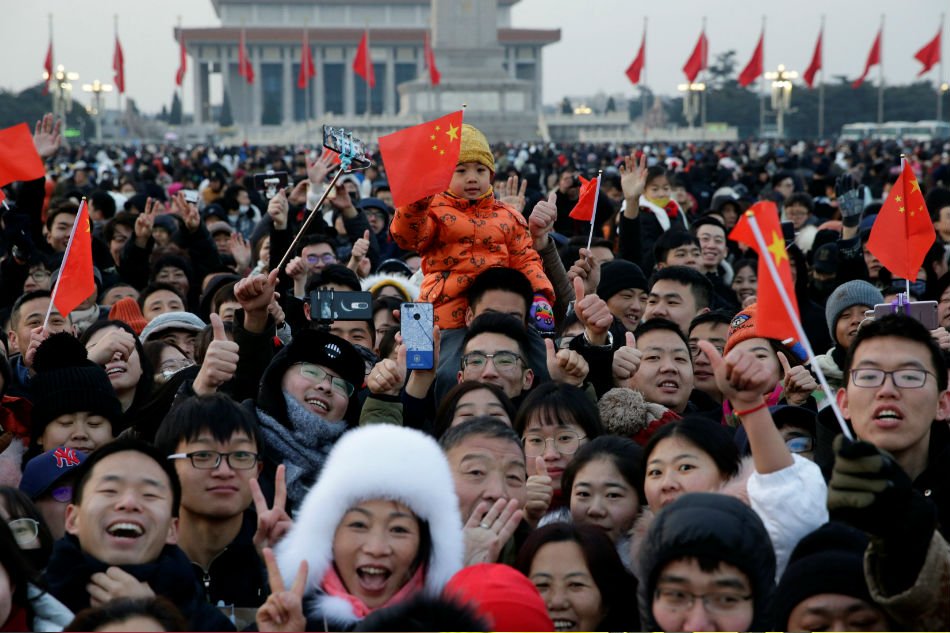 We decided to plan our first China trip modestly. Since we tended to gravitate toward more placid places, it was befitting to start our post-nuptial holiday in Nanjing.
Nanjing
Nanjing, the capital of Jiangsu, is a historically prominent city and is also one of the Four Great Ancient Capitals of China, along with Beijing, Xi'an, and Luoyang.
It has also served as the capital of the People Republic of China many times throughout history. The city is intersected by the world's third longest river, Yangtze River, and woven with evergreen parks all over.
Purple Mountain or Zhongshan National Park
Before arriving at Nanjing, I read about a mountain supposedly enveloped by a mysterious purples cloud and thus giving its name, the Purple Mountain. Everyone who has visited can agree that it is resplendent with its lush frondescence.
It will take two leisurely days to enjoy the full span of the 31 kilometers National Park, its 200 scenic spots, and 15 critical historical and cultural relics.
Every corner of the mountain has a surprise awaiting discovery, like an Underwater world, an Open Air Music Hall, or giant statues. Locals, tourists, and Chinese from around the world come to see the mountain's most iconic attractions: Sun Yat-sen Mausoleum, Xiaoling Mausoleum of Ming dynasty, Meiling Palace, Linggu Temple, and Plum Blossom Hill.
Dr. Sun Yat Sen's Mausoleum
The Chinese are very appreciative of a few essential individuals that play a pivotal role in shaping China for what it is today. Dr. Sun Yat-sen is one of those figures that has that everlasting presence.
The local guide that we engaged made sure we visited Dr. Sun Yat Sen Mausoleum, and it turned out to be quite an eye-opener. There is an elaborately long pathway leading up to the mausoleum as it rests on the foothill, and deciduous foliage surrounds the whole compound.
Hailed as the Father of Modern China, this mausoleum is not only of paramount significance, but it is also renowned as First Mausoleum in the Architectural History of Modern China.
Although it took three years (1926-1929) to complete, there was a lot of thought that went into its construction. From the elaborate layout that welcomes you to his memorial place, to the 16.5 meters tall frontispiece; from the lintel with Dr. Sun's inscription to the sacrificial hall and Sun Yat-sen 4.5 meters high statue.
Reaching the memorial seems like an earned right. To get there, you would first need to climb some 392 stairs, where you can find the Sun Yat-sen statue and the vault containing his remains.
The name was not unfamiliar because he was introduced in my history books in high school when we studied crucial individuals that shaped our modern world. To be able to visit this admirable memorial site in honor of Sun Yat Sen is like living a page out of our history books.
Plum Blossom Garden
What is a romantic honeymoon without flowers? Make that a garden of 500 varieties of plum blossoms.
Plum Blossom is regarded as the city flower of Nanjing; it represents elegance, enthusiasm, and undaunting perseverance.
The garden is exceptionally beautiful from February to March when the bracing cold cajoles couples to huddle closer together as romance, and the fragrance of the blossoms permeates through the air.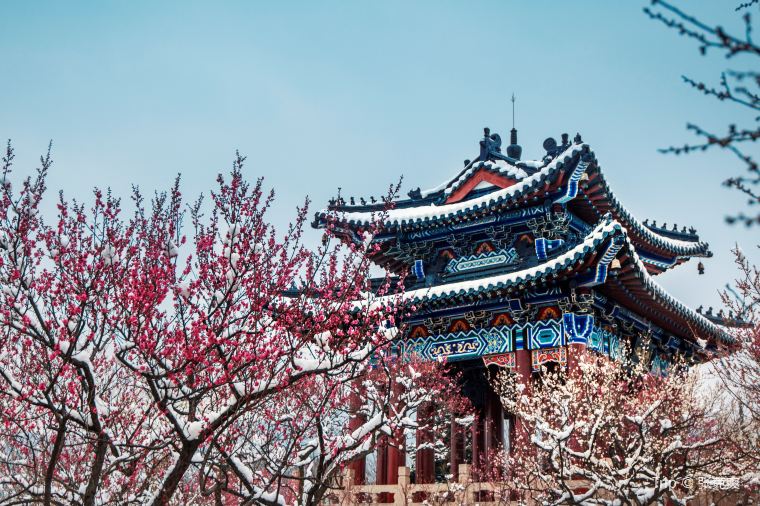 We took more deliberate steps sauntering through the foliage and soon lost track of time, thus only managing to cover a fraction of the attractions at Purple Mountain.
We expected this honeymoon to be a cultural trip, so this was such a delightful surprise as we ended our day in such a charming fashion.
Confucius Temple Nanjing (Fuzimiao)
After being immersed in Nanjing's history, we now needed to immerse our palates in local flavors.
A popular place for both locals and visitors is Confucius Temple. The name may be a little misleading, since the historical site is mostly lined with souvenir stalls, food, hostels, and restaurants. Out of old habits by locals and visitors, this place is still referred to as Nanjing Confucius Temple or Fuzimiao in Chinese.
Initially, a temple was constructed to consecrate the great ancient philosopher and educator, which was subsequently destroyed and rebuilt several times.
It finally survived unscathed and was expanded in 1984, encompassing styles from the Ming and Qing Dynasty. Fuzimiao was also a national examination campus used during ancient times for those who wish to enter government ranks.
Although the temple still stands, people come to the temple for the street food! It is best to eat on the go and try out local flavor snacks like duck blood noodle soup and the smelly fried tofu.
There are also many tucked-away stalls selling clothes, carved seal stamps, jade trinkets, and souvenirs.
The most excellent way to see the entire area is by a river cruise on the Qinhuai River. It is especially charming in the evenings when everywhere is lighted up.
I always preferred to enjoy a variety of food and what better way to do that than combing food streets. Fuzimiao Snack Street can get packed, but there are also Shiziqiao Food Street and Wangfu Street to choose from for a delectable fare.
Nanjing Wall
Having heard from our local guide about China's other high wall here in Nanjing, I could not pass up the opportunity to see it.
Build in 1386, there used to be four encircling walls, protecting the Outer city, the Inner city, Imperial Palace, and the Palace city. This palace city was nicknamed the "Forbidden City" and was the footprint for Beijing's Forbidden City. What is left are the remnants of the Inner City.
The Nanjing wall is one of the key historical and cultural remains of the Ming Dynasty and is protected by the state today.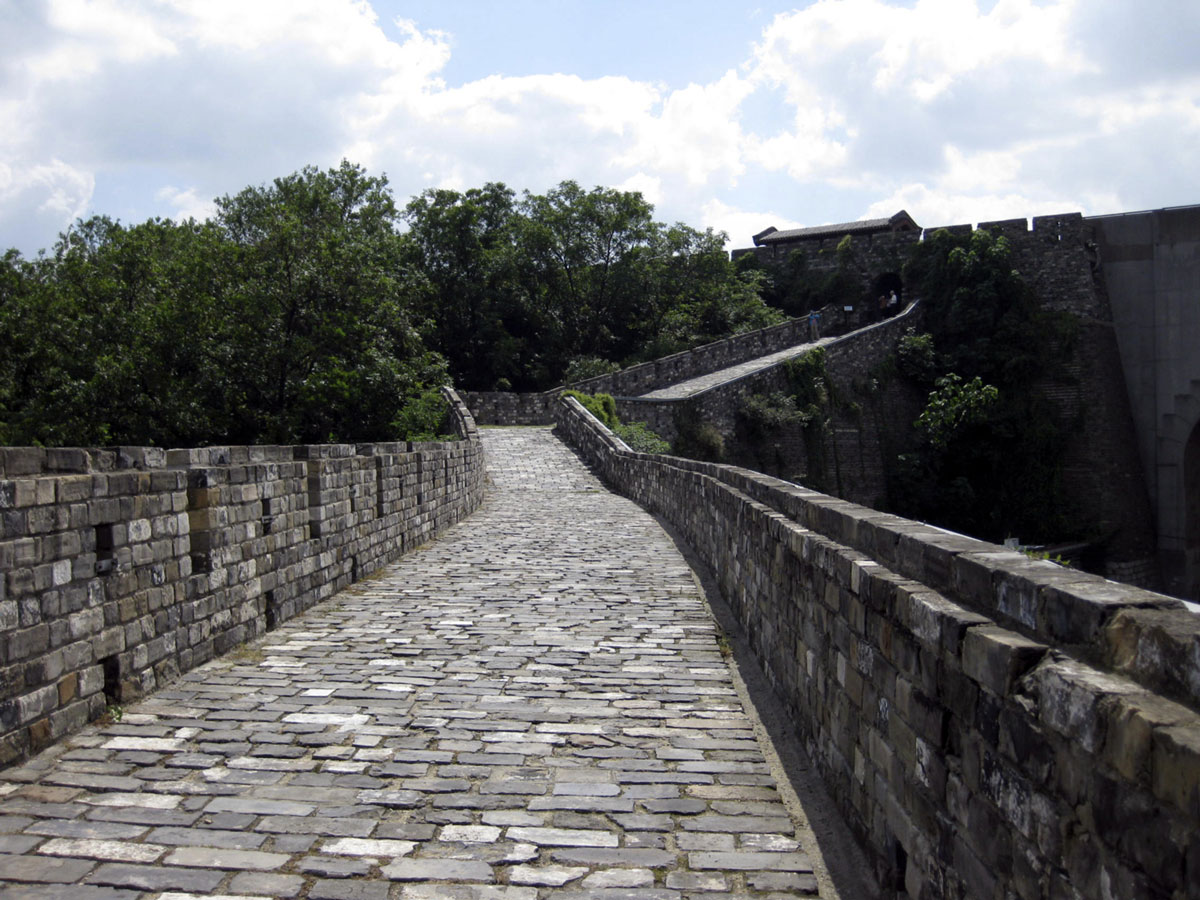 We marveled at how much brawn was needed at that time to build this fortress. It is said that back then, the brick weighed 10 kilograms, and there were 350 million of them.
The other side of Nanjing
Urbanized, developed, thriving, and all-encompassing, Nanjing has some of the most fascinating modern and state of the art buildings by notable architects.
We caught a glimpse of this other side on Nanjing en-route to our hotel, and I wanted to retrace those steps to admire this unique cityscape.
If Nanjing were a person, he would be that quiet, handsome boy hiding behind his spectacles and always buried in books at the back of the classroom. An old mature soul who is ahead of his time.
This is a city that is often overlooked, a transit city that only the locals and expats know of. These underrated destinations often are a country's hidden gem. While there was no babies made here for us, there were surprisingly plenty of wonderful memories made.
Next, we headed to Beijing!