This article has been reviewed by Wego's editorial team to ensure that the content is up to date & accurate.
Updated 26 July 2022
In an attempt to do something that's never been done before, coming at a time when the world needs fresh thinking and new solutions, the planned megacity of NEOM in Saudi Arabia will be a new model for sustainable living, working and prospering.
Saudi Arabia already has a slew of several ambitious projects lined up like the Amaala Project and the Red Sea project, and the proposed smart city of NEOM is all set to open its doors in June this year.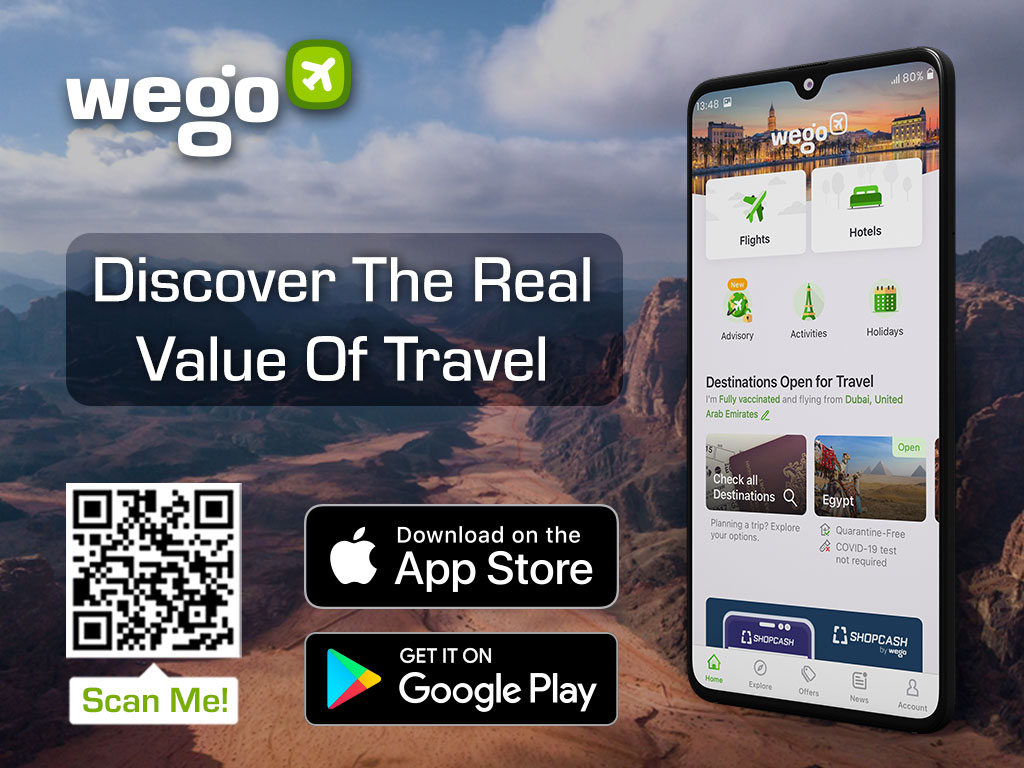 What is NEOM and what to expect here?
Neom is a Saudi city being built in the Tabuk Province of northwestern Saudi Arabia. It is planned to incorporate smart city innovations, where world-class technology is fueled with data and intelligence to create a sustainable living space that will also function as a tourist destination. The site is north of the Red Sea, east of Egypt across the Gulf of Aqaba, and south of Jordan.
NEOM will introduce a new model for urban sustainability powered by 100% renewable energy. With world-class treatment and inclusive care, the city will harness innovative technology, research and education to become a global benchmark in the field. It adopts environmental responsibility principles that promote sustainable and regenerative development practices.
Here are some notable salient features of the project:
4-hour flight away from 40% of the globe

26,500km² in Saudi Arabia

Nature is always a short walk away

10°C cooler than the rest of the GCC

20 mj/m² perennial solar resources

100 % renewable energy
Trojena
Trojena will offer year-round outdoor skiing and adventure sports to be completed in 2026. The destination will house six distinctive development districts centred around tailored experiences that blend real with virtual architectural and engineering innovations to create a destination like no other on earth. 
Upon completion, the development will also contain a broad range of homes, including apartments, chalets and mansions, plus hotels ranging from the ultra-luxury and experiential to wellness and family resorts. In addition, there will be a wide range of retail, leisure and dining options. Activities including year-round skiing, water sports, hiking and mountain biking will sit side by side with an interactive nature reserve.
The year-round activities have been planned as follows:
Wellness season (Sep-Nov)
Wellness summit

Alternative medicine

Discovery week

Yoga retreat

Artist residency

Entertainment residency
Winter season (Dec-Mar)
Skiing

Snowboarding

Winter fashion week

Ice skating

Music festival

Film festival
Adventure season (Mar-May)
High-altitude training

Adventure triathlon

Yoga retreat

Mountain biking

Paragliding

Climbing
Lake season (May-Sep)
Music festival

Food festival

Art fair

Cultural week

Light show

Yoga retreat
Oxagon
Oxagon is NEOM's economic and industrial engine, driving innovation in industry and technology whilst offering exceptional livability. The city is designed to attract global talent and breathe new life into manufacturing. With a next-gen automated & integrated port and supply chain fostering an ecosystem for research and innovation, the city will act as a catalyst for advanced transformational industries and a global gateway for world trade. 
Adding to its uniqueness, the city also boasts the following features:
World's largest floating structure

High-speed rail to THE LINE and NEOM airport

The largest cruise terminal in the Red Sea

13% of global trade passes through via the Suez Canal

5 min walk to the beach and nature spots

100% clean energy

Port with 3.5m TEU (twenty-foot equivalent units) capacity
The Line project
The Line is a never-before-seen approach to urbanization – a 170km-long linear urban development of multiple, hyper-connected communities, with walkable neighbourhoods integrated with public parks and the natural landscape. It is a model of urban design and livability in harmony with nature for the 21st century and beyond.
The Crown Prince of Saudi Arabia Mohammed bin Salman announced the plans for The Line development at NEOM. According to his statement, "The Line" will overcome humanity's challenges in the present urban life and shed light on innovative alternative ways of living.
🔊 Built with the most advanced engineering and design imaginable, THE LINE is a landmark city stretching 170 km. A revolution in urban living.

A city that delivers new wonders for the world.#TheLINE #NEOM pic.twitter.com/urmRtJ5XNE

— NEOM (@NEOM) July 25, 2022
To develop this revolutionary concept for the city of the future, The Line will be created by a team of architects and engineers renowned worldwide, led by NEOM. The designs of the project will embody how urban communities will be in the future where the abandonment of traditional carbon-intensive infrastructures will make the environment free from roads, cars and emissions.
The city is proposed to create 380,000 new jobs with the following features and plans:
The Line will have an outer mirror facade, "the Mirror Line" that will provide the structure with a unique character and will integrate even its small footprint with nature. At the same time, its interior will be built to create "extraordinary experiences and magical moments".
The Line is set to house 9 million people within a city that occupies only 34 square kilometres, so infrastructure effects will be minimal, enabling the city to utilize its resources more efficiently than ever.

Powered by 100% renewable energy, the principles of environmental responsibility will be enshrined in business regulations to promote sustainable and regenerative development practices.

By abandoning traditional carbon-intensive infrastructures, such as cars and streets, "The Line" city will be made carbon neutral or free from carbon emissions.
It will ensure a comfortable climate throughout the year so that residents can enjoy the surrounding nature and access all amenities within 5 minutes.
The two buildings of "the Mirror Line" will be connected via walkways, with a high-speed train running underneath them that will help people residing within the city to travel between the two maximum points within 20 minutes.
The car-free environment of "the Line" and its 100% sustainable transportation system, free from pollution and waiting times, acts as a breather for its residents allowing them to enjoy extra leisure time.
With the main focus being on the well-being of human beings, transportation and infrastructure in "The Line" will also be designed to serve people and not the other way around.
The city's pollution-free life will form a high-density conglomerate, creating a human experience that is full of new business opportunities.

Communities will live in harmony with nature, where open space, parks, gardens, the natural environment and sustainable food production are mixed seamlessly.

All businesses and communities in the city are hyper-connected through a digital framework incorporating Artificial Intelligence and robotics that continuously learn and grow – over 90% of the data in NEOM will be analyzed to provide a predictive system with ever-improving services to residents and businesses.

The communities will be self-sufficient and reflect the personality of their residents, the region and the industries within them.

The Line will layer city functions vertically, giving people the possibility of moving seamlessly in three dimensions to access them a concept referred to as Zero Gravity Urbanism.
NEOM Bay Airport
Neom Bay Airport is one of the four-airport networks that is projected in the city, one of which is to be international. The commercial airport is 48 km away from the nearest airport, Sharm El Sheikh International Airport. Nadhmi Al-Nasr, Chief Executive Officer of NEOM, said "NEOM Bay Airport is a key enabler of NEOM's development, facilitating efficient access to NEOM for residents and business partners and drastically improving the ease with which NEOM can connect with people from all over the world". 
NEOM and Saudia will operate direct flights to select regional and international destinations from NEOM. The airline will begin with weekly flights to Dubai International Airport by the end of June 2022, with plans to expand to London soon thereafter. The aircrafts traveling to the selected destinations will have a joint NEOM-Saudia livery, showcasing the NEOM brand to the world.
NEOM x McLaren
NEOM has announced a strategic partnership with McLaren Racing to become the title partner of the McLaren Formula E and Extreme E racing teams, bringing two all-electric race series' together for the first time under the banner of 'NEOM McLaren Electric Racing'.
McLaren will collaborate with NEOM across multiple areas, becoming a founding partner of OXAGON, a city in NEOM set to be a blueprint for the future of advanced and clean industries and a hub for innovation. McLaren will be located within OXAGON's Research and Innovation Campus, which is being designed by international architects, Grimshaw. The campus will provide cutting edge facilities and collaboration spaces, accelerating ideas from labs to market to develop industries and products of the future.
NEOM green hydrogen plant
NEOM is expected to become one of the world's leading centers for green hydrogen as it is one of the few places on Earth where green hydrogen can be made competitively in very large quantities. The unique combination of wind and sun in NEOM provides the ideal power source to generate clean energy which in turn can be used to produce green hydrogen to meet the needs of energy importing regions like Japan and Europe.
NEOM aims to introduce a new model for urban sustainability powered by 100% renewable energy and a smart network that distributes high-standard water to all of NEOM, while exporting clean industrial resources & sustainable solutions to the world.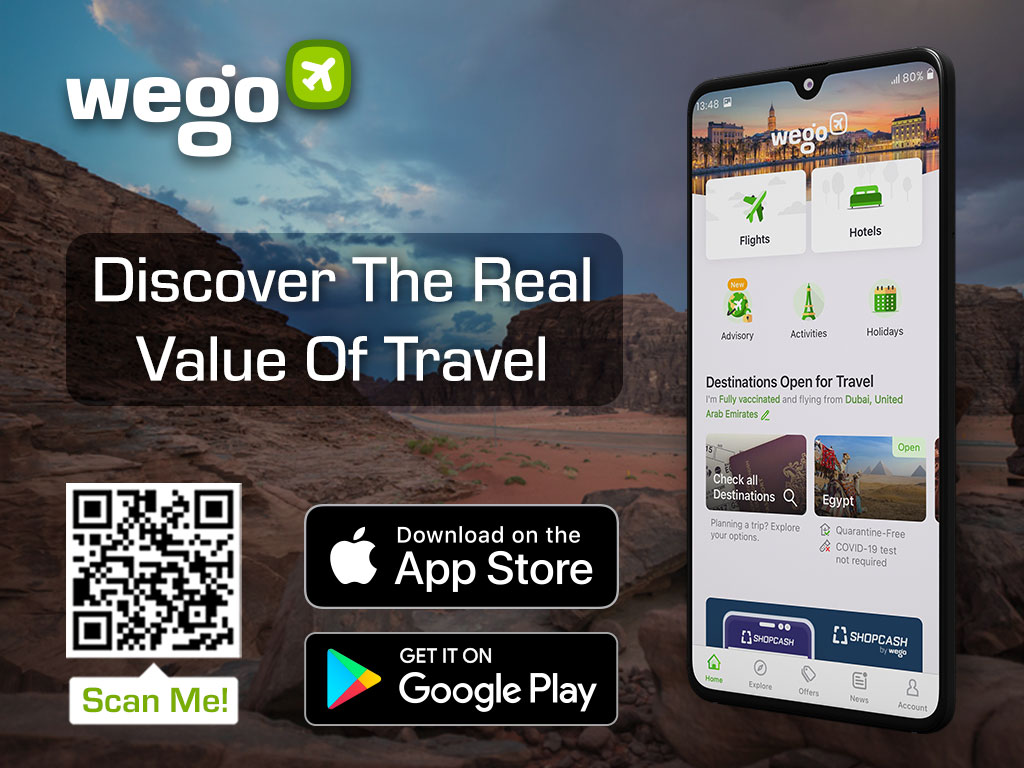 [Total: 207 Average: 4.8]