This article is reviewed regularly by Wego's editorial team to ensure that the content is up to date & accurate. 
Updated November 2023
As Dubai International Airport (DXB) experiences a significant increase in passengers, Dubai Airports plans to replace it with a bigger airport at the Al Maktoum International Airport. This announcement was revealed by the CEO of Dubai Airports, Paul Griffith, at the Dubai Airshow.
In this article, Wego has compiled everything you need to know about Dubai's new airport.
New Dubai airport (Al-Maktoum International) development news
The development of Al-Maktoum International, also known as Dubai World Central (DWC), is set to be a multiphase project that will extend until the 2050s. The expansion of this project will be aligned with anticipated traffic growth, proactively meeting increasing passenger demands. Upon its completion, the airport is expected to be the largest airport in the world, accommodating 260 million passengers and 15 million tonnes of cargo annually.
Al-Maktoum International will not only accommodate Dubai's increasing passenger traffic but also serve as the hub for worldwide aviation innovation. It will present a new era of intelligent airport infrastructure and passenger-focused facilities, transporting passengers to global locations in the most luxurious and enjoyable way possible.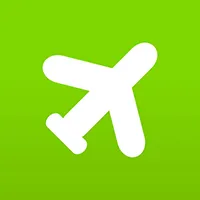 Book cheap flights to Dubai
New Dubai airport design
The development of Al Maktoum International will be entirely sustainable, starting from the construction materials sourcing to the infrastructure building. The concourses and terminals of the new airport will run entirely on renewable energy sources, such as photovoltaic solar panels. The airport will be designed to give the best experience to the passengers, supported with intelligent systems, such as automated bots to drop baggage on the curbside, trackable systems for predictable baggage collection and thoughtful configurations for intuitive wayfinding.
Terminals
The design for the airport's terminal includes two large terminals on the platform's west and east side of the platform. Designed to accommodate up to 45 million passengers, these new terminals offer segregated access from the main road, facilitating smooth entry for private vehicles, taxis, buses, and service vehicles, thus preventing congestion.
The terminals will facilitate passengers with baggage drop-in automated carts, quick border crossing facilities, and non-intrusive security checks with advanced biometric systems.
Concourses
The airport will have four extensive concourses that cover an area of 2.3 million sq.m. Large areas will be devoted to stores, eateries, and places for entertainment and leisure in the concourse center piazza. Each concourse will have 100 boarding gates arranged in a row along the piers, with a spine connecting the three nodes to facilitate easy access to the aircraft via several boarding bridges. The baggage processing will be streamlined through an underground network of galleries and batch centers capable of handling 30,000 bags per hour.
Runways
The expansion of the airport runways involves the construction of five parallel runways designed for code F aircraft. The runways are spaced more than 1,500 meters apart, facilitating up to four simultaneous parallel aircraft approaches. These 4.5-kilometer runways will feature cutting-edge aircraft guiding systems, ensuring precision and safety. The plan includes rapid exits, double taxiways, and expansive ground service equipment roads to enhance operational efficiency. A second Control Tower positioned at the airfield's center will also be established to optimize air traffic management and control further.
New Dubai airport location
The new airport is located in Jebel Ali in the southwest of Dubai, United Arab Emirates. It is situated near the Jebel Ali Port and Dubai South, providing access to air, sea, and land transportation links.
New Dubai airport code
Al-Maktoum International Airport, commonly referred to as Dubai World Central, is identified by the airport code DWC.
New Dubai airport opening date
The first phase of the new airport project is expected to be finished by 2030. This development will increase the airport's capacity to handle 130 million passengers annually, with a sprawling area of 56 square kilometers. This project will continue to be developed through several phases until the 2050s.
[Total:

142

Average:

4.7

]