This article has been reviewed by Wego's editorial team to ensure that the content is up to date & accurate.
After the rollercoaster start of the decade, everyone is curious to find out what the next year has in store for us. Even though countries are gradually opening their borders for tourists, many of us aren't so confident about going abroad. In these unprecedented times, domestic travel is our safest bet, and India has a lot to offer.
From islands to temples to snow-capped mountains, read on to discover how you can ring in New Year's Eve 2021!
Note: As some of the following events will inevitably draw large crowds, please make sure that you remain safe by wearing your mask and maintaining proper social distancing practices.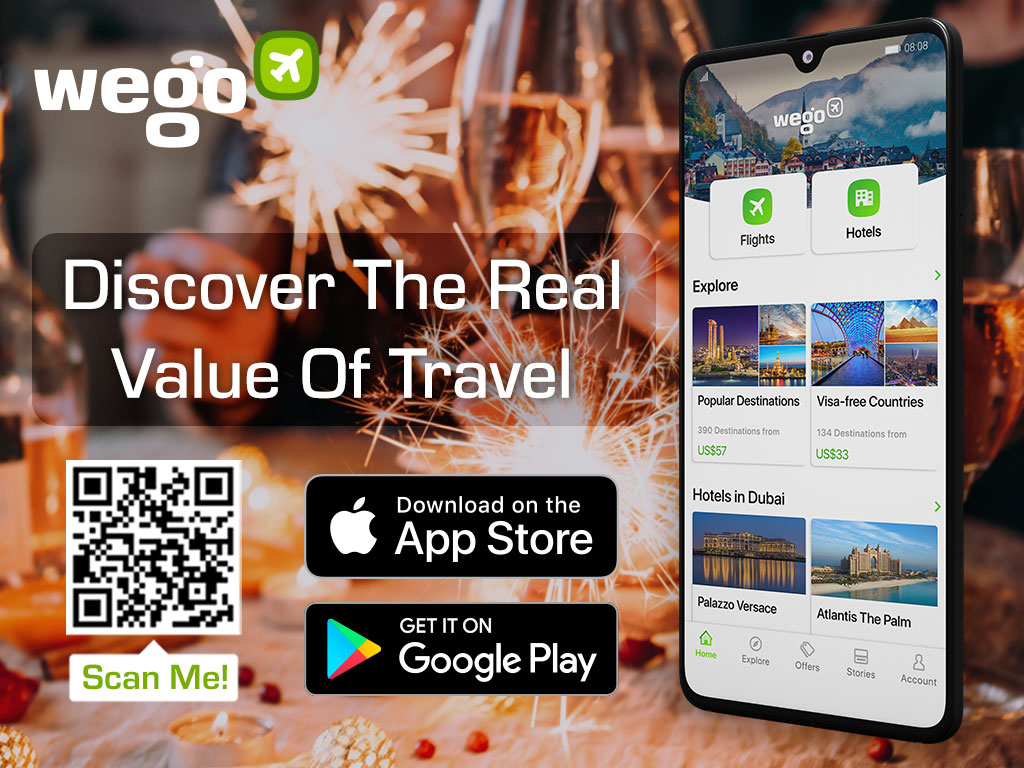 Goa
Party on beaches
The party scene of Goa needs no introduction. The soft sand in between your toes and the rhythmic sound of the crashing waves is probably all you need.
Throw in a beer, freshly fried seafood from the shacks and some upbeat music, and ta-da! You have got yourself one heck of a celebration.
Anjuna, Vagator, Calangute, Arambol and Baga are usually the best and likely to be more crowded choices. This time around, you might want to trade them for the quieter ones- Betalbatim, Agonda, Galgibaga and Kakolem. No matter where you go, you just can't get it wrong.
Pray at the temples (for a better year than 2020)
If you're looking to welcome the new year with a clear state of mind, Goa has got you covered. The sheer tranquility at Ramnathi, Mangueshi, Mahalaxmi, Shantadurga or Shri Nagesh Temple will reinvigorate you for the coming year.
Apart from their sanctity, these temples also stand out for their architectural brilliance. Leave behind all your fatigue from the past year at the steps of the Sabhamandapa and enter the Gabhara to experience the utmost divinity. Don't forget to savour the prasada—the food offered to the Gods and then shared by the devotees.
Have a nice little picnic
Blessed with a spectacular shoreline and lush green forests, Goa has no dearth of picnic spots. Mayem Lake near Bicholim and Carambolim is the locals' favourite, offering its visitors family-friendly activities like boating and bird watching.
The Aguada Fort, Cabo de Rama Fort, Arvalem Caves, Lamgona Caves and Rivona Caves will give you a glimpse of the state's rich history. Nature and animal lovers can plan a day out at Mollem National Park, Bondla Wildlife Sanctuary, Cotigao Wildlife Sanctuary, Salim Ali Bird Sanctuary or Butterfly Conservatory.
Spoil yourself on cruise liners
Goa's cruise ships cater to the likes and budget of every traveller. If you don't want to burn too big a hole in your pocket, check out the Paradise Cruise, Princessa Cruise, Sunset Leisure Cruise or the Mandovi River Cruise. If you don't mind a little splurging, go for the Deltin Royal Casino Cruise, Solita Cruise or Catamaran Cruise. Or better yet, private yachts!
No matter which one you choose, a beautiful sunset view and an unforgettable eve are guaranteed.
Mumbai
Tour the vineyards
If you want to ring in 2021 with fine wine and dine (special emphasis on the wine part), then the vineyards near Mumbai are the place to be.
While Sula Vineyards may be the most popular, it definitely isn't the only one. Vallonne produces an excellent Vin de Passerillage and Malbec. Sample the Vitae Chardonnay, Sette and Sangiovese Bianco at Fratelli, and the Chene and Grover's La Reserve Blanc at Grover Zampa. Soma, York Winery and Chandon Winery, among others, also present a select range of wines.
Enjoy the sea breeze at Marine Drive
Marine Drive, especially Nariman Point, is one of the best places in Mumbai to spend the NYE, waiting for the ball to drop. The bright city lights, groups of people walking around excitedly and the vast ocean stretching out in front of you are sure to pump you with positive vibes. There are plenty of food stalls selling the tasty street food Mumbai is famous for (although it might not be so safe in COVID times).
Have a nice meal at Pizza By The Bay, The Oriental Blossom, Mockingbird Cafe Bar, Geoffrey's or The Bayview Restaurant, and stop by K. Rustom Ice Cream parlour to end the night on a sweet note.
Pune
See the dancing fountains Lavasa Valley
Lavasa is a well planned, private city in the Western Ghats near Pune. Complete with malls, residential properties, restaurants, fountains, and food courts, it is indeed a picturesque holiday retreat. Juveniles can engage in paintball, rappelling, rock climbing and watersports like pontoons, bumper boats, jet skiing, water volleyball and pedal boats. The city also offers family-friendly activities like indoor golf and gaming arcades.
See the iconic laser-fountain show in the evening, and end your day with something sweet from Granma's Homemade cafe.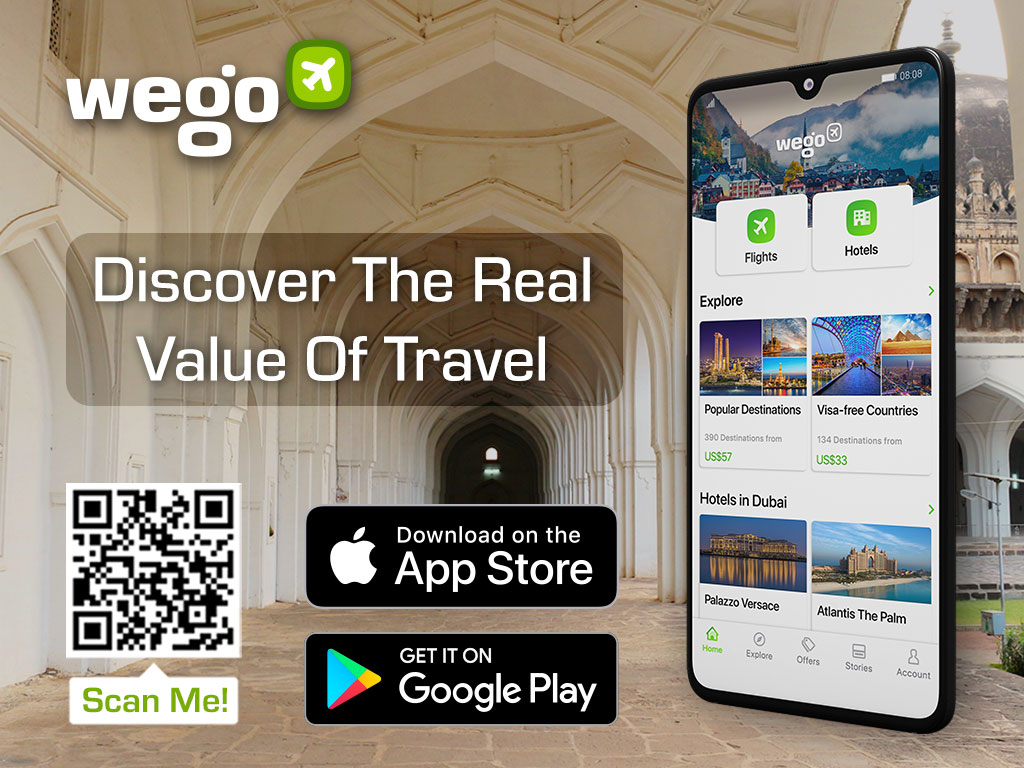 Shop at M.G Road
One of the busiest streets and trendy shopping centre, M.G Road has everything from branded stores to vendors selling defective clothes at heavily discounted prices. On NYE, the entire area is bedecked by shopkeepers with tinsel, lights, balloons and banners (and what is left from the Christmas). Make sure you practice your bargaining skills, as the street vendors usually inflate the prices.
Once you're done shopping, stop by Marzorin's for its famous chicken sandwich, and later by Pasteur Bakery for a soft swirl.
Barbeque at Lonavla
Lonavla and Khandala are the go-to hill stations for Punekars and Mumbaikars alike. Visit the Bhaja and Karla caves, Tikona Fort, Bhushi Dam and Pawna Lake, all at a short distance from Lonavla. Lion's Point, Tiger's Leap, Kune Falls and Duke's Nose are the main vantage points, offering spectacular views of the lush green valleys. Della Resorts is one of the best adventure resorts in Lonavla, albeit a bit pricey.
The Metropole, Hotel Royal Park, Valvan Village and 7 Apple Resort are some of the more affordable options. You can also look for private bungalows rented out by owners.
Bangalore
Meditate at the Art of Living Ashram
What better way to usher 2021 than with a calm and happy mind! The Art of Living International Centre is one of the best places in the world to attain some emotional stability and mental peace, especially amidst the havoc wrecked by the pandemic.
Learn the age-old techniques of Pranayam, Yoga and meditation in the serene atmosphere of the Ashram. Spend some alone time in the Vishalakshi Mantap, a lotus-shaped edifice known for its craftsmanship, go for a walk around the lake or simple detox at the Panchakarma centre.
Hold your sides at the stand-up comedy shows
When an actual vacation away from home isn't that safe anymore, a stand-up comedy gig is absolutely the next best thing. And Bangalore is the hub of stand-up artists from all over the country. Munawar Faruqi, Prasad Bhat, Gautham Somnath Anand, Vijay Yadav, and Manish Tyagi are some of the many comedians performing live. Moreover, there are plenty of open mic sessions as well, where even you can throw in a gag or two.
If you aren't comfortable with going out, you can attend some shows from your home through Zoom. This December 31st, book a ticket to your favourite ranter's show and start 2021 with a good, hearty laugh.
Spike your adrenaline at amusement parks
After the dud of a year 2020 has been, it's only natural to finally want something exciting again. For all those of you who agree, the amusement parks in Bangalore are the right fit for NYE. Revel in an adrenaline rush at Wonderla, Fun World, Crazy Waters, Snow City or GRS Fantasy Park. Remember to frequently sanitize your hands, wash your face and avoid the overly crowded rides.
Delhi
Get patriotic at the India Gate
India Gate is undoubtedly one of the best places in Delhi to be at the strike of 12. The monumental building is lit up with the sacred colours of the tricolour. Firecrackers are burst in the background sky, giving the whole place a very ethereal vibe.
Indulge in a staycation at star hotels
The capital city of India has several hotels that redefine 'luxury'. The Leela Palace, The Lodhi, Taj Mahal Hotel, The Oberoi, The Lalit and Shangri-La's Eros Hotel are some of the finest. On New Year's Eve they have a delectable spread of gourmet food, hand crafted desserts and themed high-teas and cocktails.
Enjoy the buffet options downstairs or order à la carte room service. Amidst the pandemic, this might be a safer and more hygienic alternative to travelling outside the city.
Get your life on track
Well, railway track, to be precise. The Palace on Wheels, India's first luxury train, is a treat and must-have experience for all train-journey aficionados. The week-long excursion starting at New Delhi takes you along some of the most scenic railway routes in the country, through the cities of Jaipur, Ranthambore, Chittorgarh, Udaipur, Jaisalmer, Jodhpur, and Agra.
The train is furnished with bar lounges, spa facilities, and a souvenir shop as well. With each cabin being modeled as a replica of an erstwhile Maharaj, Nizam or Viceroy's original private salon, and butlers and attendants being at the service of the guests, you'll truly have a prosperous start to 2021.
Gujarat
Take part in the cultural festivities of Rann Utsav
The Rann Utsav in the salt marshes of Kutch is a fine blend of local culture, traditions, handicrafts, dances, music and food. New Year's festivities are marked with fireworks and Gujarati sweet treats.
Folk artists from different parts of the state showcase their talents, often inviting tourists to shake a leg with them. During the day, go out on hot air balloon, sand buggy and camel rides through the desert, and at night, partake of the local delicacies served in a traditional dinner setting around a bonfire. Spend your nights in the modernized tents in Dhordo village, cozied up in the warm blankets.
Camp in the Gir National Park
This one is for all animal and safari lovers out there. The deciduous stretch of Gir forest is home to numerous species of mammals, birds, insects, and plants, most notably including the Asiatic Lions.
The park offers safaris through open jeeps, buses, and gypsies running throughout the day, but the ones at dawn and dusk promise the most sightings. You can stay at the forest department's Sinh Sadan Forest Lodge or Gir Lodge, along with a wide range of private lodges, budget hotels, and luxury resorts to choose from in the Gir Forest Reserve.
Hampi
Explore the ancient village
Why not celebrate the new year with an ode to the past? And Hampi is just that. Drenched in history, Hampi proudly carries forth through centuries the ruins of temples, statues, chariots and homes of the erstwhile royalty. The Vijupaksha temple, Vijaya Vittala temple, Lotus Mahal and Yantrodharaka Hanuman Temple are must-visit for devotees and photography fanatics alike. Marvel at the architecture of Queen's Bath, Elephants' Stable, Zanana Enclosure and the Old Palace.
Hike up the Matanga Hill to catch the sunrise and, in the evening, enjoy a leisurely ride in the coracles—small, circular boats native to this area. Shopaholics should stroll through Hampi Bazaar, where you can buy a sackful of local curiosities.
Andaman Nicobar
Go island hopping
The Andaman Nicobar archipelago boasts the untouched natural beauty of South Asia. If you want a true coastal gem, like Goa, minus the boisterous nightlife, these islands are just the right choice for you. If you have sunbathing and an occasional swim in turquoise waters on your mind, book a stay at Havelock, Neil or the Ross and Smith Island. Adrenaline junkies will have plenty of opportunities to do scuba diving, sea walking, snorkeling and parasailing, especially at Mac Point, Barracuda City, Margherita's Mischief and Mahatma Gandhi Marine National Park.
Families can opt for glass-bottom boats to admire the underwater treasures. Don't miss out on visiting the limestone caves and kayaking through the dense mangroves at Baratang.
Kerala
Spend time with your family in a houseboat
Sailing in 'God's own country' is one experience you'll definitely never forget. The houseboats, almost synonymous with Kerala now, cruise through its canals, rivers and backwaters, promising the tourists some of the most scenic views. The meandering canals of Alleppey are the most famous route for houseboats, but the backwaters of Kochi, Kozhikode and Kollam give them a good run for their money.
Seafood lovers will have the time of their lives here, as the on-board chefs catch fresh fish from the waters and prepare it to your taste.
Kullu Manali
Hike up the snowy mountains
If you want to begin 2021 with some thrill and adventure, Kullu Manali won't disappoint. The towering mountains of the region are wrapped in a blanket of snow in December, making the expeditions around New Year's even more picturesque and memorable. The Pin Parvati Pass, Beas Kund, Chandratal, Great Himalayan National Park and Deo Tibba some of the best treks, but if you aren't a seasoned trekker, Hampta Pass, Prashar Lake and Triund and Bhrigu Lake will be more up your alley.
You can also go souvenir hunting on Mall Road which comes alive on NYE with lights, decoration, music and the joyously dressed-up locals.