This article has been reviewed by Wego's editorial team to ensure that the content is up to date & accurate.
Updated October 2023
New Zealand's appeal as a travel, study, work, or migration destination is apparent with its captivating natural landscapes, rich culture, hospitable populace, and excellent living standards. However, before you pack your bags for the Land of the Long White Cloud, it is crucial to understand the financial aspects of your visit.
Read on as Wego delves into the specifics of New Zealand visa fees, ensuring you're well-prepared for the prices associated with your visa.
New Zealand visa cost 2023
The fees of a New Zealand visa depend on where you are applying for the visa from. If you submit your application for a New Zealand visa while you are already within the country, you will be obligated to pay the fee for Band A. On the other hand, if you initiate your visa application from outside New Zealand, the fee you need to remit will be contingent on your citizenship.
Furthermore, residents of the Pacific nations will be charged at the rate specified in Band B, whereas individuals from all other countries will be subject to the fee established in Band C.
For a more detailed and comprehensive overview, please refer to the official fee guide of the Government of New Zealand.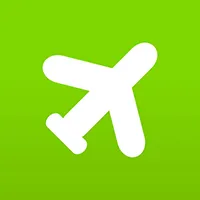 Book Cheap Flights to New Zealand
Pacific (Band B)
Australia
American Samoa
Fiji
Kiribati
Marshall Islands
Federated States of Micronesia
Nauru
Palau
Papua New Guinea
Pitcairn Islands
Samoa
Solomon Islands
Tonga
Tuvalu
Vanuatu
Cook Islands
Niue
Visitor visa
If you're traveling from certain countries, you'll need a visitor visa to visit New Zealand. The visitor visa allows you to have a holiday, visit friends and family, or attend job interviews during your stay. You can also study for up to 3 months. However, you cannot work with this visa.
The visa prices for a New Zealand visitor visa are as follows
band A: NZD 190
band B: NZD 150
band C: NZD 190
additional fee (immigration levy): NZD 21
IVL (paid per person): NZD 35
Student visa
Student visas in New Zealand grant you the opportunity to undertake full-time educational pursuits for a maximum of four years. This educational journey can occur at any institution, be it a school, university, or other approved educational entity, as long as it holds accreditation from the New Zealand Qualifications Authority (NZQA).
The visa fees for a New Zealand student visa are as follows:
band A: NZD 280
band B: NZD 220
band C: NZD 300
additional fee (immigration levy): NZD 95
Work visa
Work visas are a type of visa that allows you to work in New Zealand for a limited period of time. Different kinds of work visas depend on your situation. The visa price for a New Zealand work visa is as follows:
band A: NZD 210 – 3,710
band B: NZD 410 – 3,140
band C: NZD 210 – 3,710
additional fee (immigration levy): NZD 210
IVL (paid per person): NZD 35
Please note that the fee depends on the specific type of work visa you're applying for.
Transit visa
A transit visa is a specific type of visa designed for travelers passing through Auckland International Airport en route to another destination. With this visa, you are permitted to stay within the airport's transit area for a duration of up to 24 hours. Kindly note that a transit visa does not grant entry into New Zealand; its sole purpose is to facilitate your smooth transit to your final international destination.
The fees for a transit visa, regardless of whether you are categorized under bands A, B, or C, stand at NZD 180. Additionally, for groups of Chinese nationals applying for a transit visa, the per-person fee is NZD 110.
New Zealand Electronic Travel Authority (NZeTA)
Although the New Zealand Electronic Travel Authority (NZeTA) is not generally classified as a visa, it works as a digital travel authorization, serving the purpose of granting eligible travelers entry into New Zealand for various reasons, including tourism, transit, business, or medical visits. The NZeTA functions as a pre-screening mechanism, primarily tasked with verifying the traveler's identity and eligibility before their arrival in New Zealand.
A traveler and transit NZeTA costs NZD 23 when requested through the INZ website. However, it is reduced to NZD 17 when processed via the mobile app. On the other hand, the Crew NZeTA is priced at NZD 17.
Please note that the NZeTA is compulsory for individuals from visa-waiver countries and territories. Furthermore, transit passengers hailing from transit visa waiver countries are also required to obtain an NZeTA for their New Zealand-bound journeys.
[Total:

206

Average:

4.7

]