This article has been reviewed by Wego's editorial team to ensure that the content is up to date & accurate.
Updated October 2023
An endemic disease affecting both humans and animals, Nipah virus (NiV) infection is an emerging zoonosis prevalent in Southeast Asia. This virus, initially discovered in 1999, has the potential to spread to humans from animals such as pigs and bats. Given the recent outbreak of Nipah Virus in Kerala, India, the National Institute of Health (NIH) Pakistan has issued an advisory aimed at preventing the widespread transmission of the virus in Pakistan.
Read on as Wego details everything to know about the Nipah virus in Pakistan.
Nipah virus in Pakistan cases
Overall, Pakistan currently presents a low risk of Nipah virus infection. To date, no cases of the Nipah virus have been reported in either animals or humans within Pakistan. The National Institute of Health (NIH) in Pakistan has officially assessed the likelihood of Nipah virus (NiV) occurrence in Pakistan as low. Nevertheless, they have emphasized the need for heightened vigilance at all entry points across the country.
Several factors could potentially facilitate the emergence of the Nipah virus in Pakistan. These factors include the presence of the Pteropus giganteus species of bats, known natural hosts of the Nipah virus, international travel, and Pakistan's extensive border with India, where outbreaks of the virus have been documented. Therefore, while the current risk remains low, maintaining vigilance and implementing preventive measures are imperative to ensure it stays that way.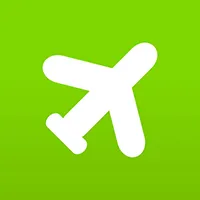 Book cheap flights on Wego
Nipah virus in Pakistan symptoms
Nipah virus symptoms typically manifest between 4 to 14 days after exposure to the virus. Infected individuals may experience a range of symptoms, from mild to severe. Common symptoms observed in individuals infected with the Nipah virus include:
fever
headache
respiratory problems (coughing and difficulty breathing)
symptoms of acute encephalitis
altered mental status
seizures
other neurological deficits
The case definition for Nipah Virus in Pakistan is categorized into three stages, as follows:
Suspected Case: Individuals who exhibit Nipah Virus symptoms and/or have epidemiological connections, such as consuming raw dates and palm sap or traveling to Nipah-endemic areas.
Probable Case: Any suspected case with an epidemiological link or positive serological testing.
Confirmed Case: Any suspected or probable case with laboratory confirmation of the disease.
Nipah virus in Pakistan laboratory confirmation
Diagnosing Nipah Virus infection involves a series of laboratory procedures, including serology, histopathology, PCR (Polymerase Chain Reaction), and virus isolation. Samples should be collected every other day following infection for viral isolation and then processed in a designated containment facility. It is important to note that as of now, there is no licensed treatment available for Nipah virus infection. Consequently, providing supportive care remains crucial in managing the disease.
Nipah virus in Pakistan preventive measures
Preventing NiV infection presents a significant challenge since there is currently no approved vaccine available for either humans or animals. To reduce the risk of Nipah virus exposure and transmission, it is crucial to raise awareness about associated risk factors and implement preventive measures. These measures include:
active case finding: Vigilant surveillance to identify potential cases promptly
contact tracing: Identifying and monitoring individuals who have been in contact with confirmed or suspected cases
isolation and quarantine: Isolating confirmed cases and their close contacts to prevent further spread
In addition to these measures, it is essential to educate communities on proper fruit washing before consumption and discourage the consumption of partially eaten fruits.
Healthcare professionals should possess extensive knowledge of Nipah virus case definitions, signs, and symptoms. They should inquire about patients' travel history when conducting examinations. If a patient is suspected or confirmed to have Nipah virus infection, standard infection control precautions must be strictly followed. Suspected Nipah Virus cases with relevant history should be referred to the Department of Virology at NIH, with prior notification to the CDC NIH.
Adopting a "One Health approach" involving collaboration and coordination across various sectors is vital for public health. Early detection requires the active participation of Points of Entry (particularly airports managed by Border Health Services), hospitals, clinicians, laboratory personnel (both in the public and private sectors), and livestock and dairy departments. Any suspected Nipah virus cases should be immediately reported to health authorities.
The Ministry of NHSRC/Public Health Emergency Operations Center is closely monitoring the situation and advises the public to remain calm. For further information or clarification, you can contact NIH through their email address: [email protected].
[Total:

122

Average:

4.7

]